Spring Summer 07 by KSF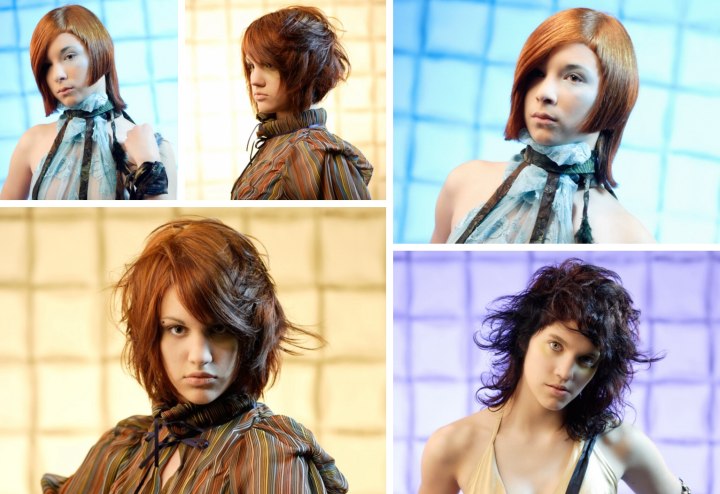 Scroll down for more photos ↓

The KSF Hair Collection for Spring-Summer is a showcase of asymmetrical lines, voluminous layering and soft texturing. These feminine hairstyles are created using a palette of deep, rich hair colors - spicy, warm reds and cool dark shades - in subtle dimensional color patterns.

The structure of the cuts emphasizes the asymmetry of design. The cuts are executed using seamless undercutting, and varying degrees of graduation in opposing areas to enhance the asymmetric elements.


Wind-Swept Ravishment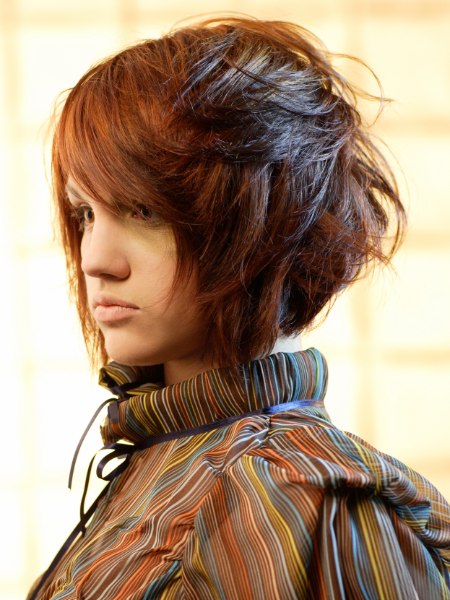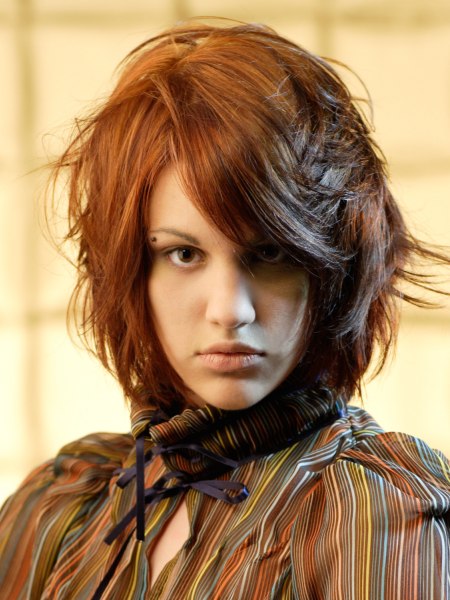 Antonia is shown here with what looks like an A-line bob in its base cut, executed in a rich, auburn red. However, starting at the back we see the steeper graduation that shifts into choppy layering as we move forward.

The fringe area is curved, and the style is parted in an off-center parting with the larger portion of the hair styled to provide emphasis on the layering of the hair. The off-side of the hair features a shallower layering angle. The overall effect is one of wind-swept ravishment - soft and attractive.


Structured Hairstyle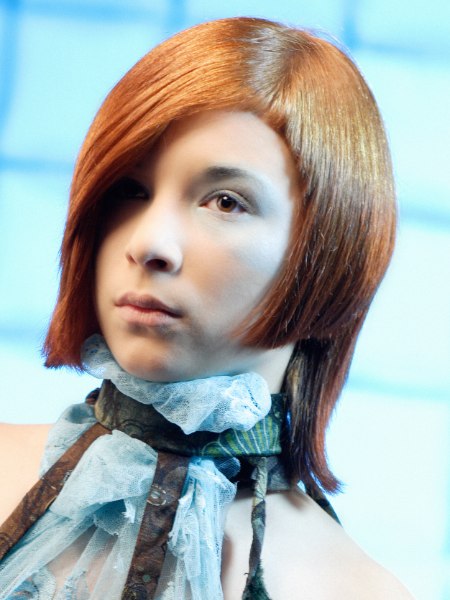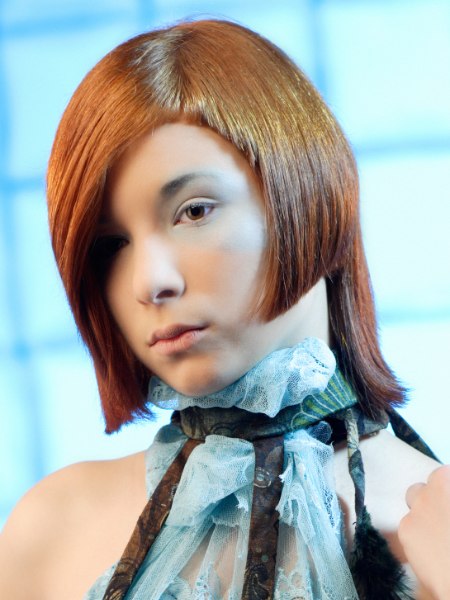 Spela's hairstyle is much more structured. Smooth shaping and hard, clean lines frame the face and accentuate the features. Done in a warm, gingery tone, the style features an angled, off-center parting to create the central focal-point of the forward view of the asymmetry.

The dominant side of the cut features a smoothly angled fringe, dropping to an angled cut line at chin-length, while the passive side features a sharp graduated forward line dropping to an angled cut line at the corner of the mouth. The length at the nape area is cut to a blunt length and styled with smooth slightly outward sweep. The overall result is a smooth, architectural feel.


Waves and Volume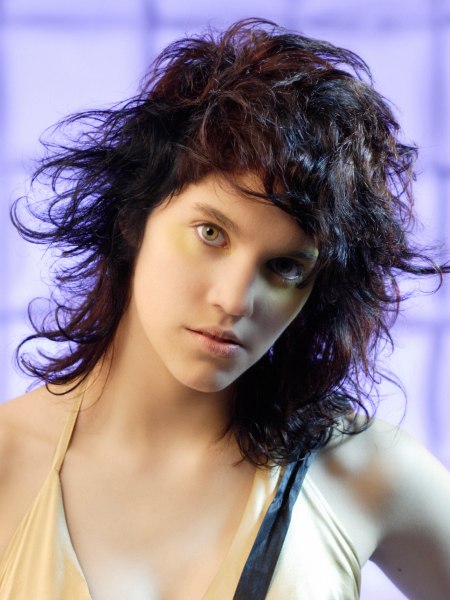 Tjasa is seen here as a wild child. Her sable shoulder length hair is layer-cut with deep, choppy texture, and is styled with lots of wave and volume. The hair features camouflaged side parting and the passive side demonstrates its asymmetry in the chunky texturing when compared to the fuller layers and volume of the dominant side.

The rich, dark hair color is enhanced with large, oblong shapes of plum tones to give a dramatic effect.

Hair: Kristijan Petek & Marko Beltram for KSFH
Make-up: Avrelija
Photography: Peter Marinšek
Styling: Sin
Haircosmetics: L'Oréal Professionnel

See also: Short hairstyles | Medium hairstyles