Double Aspect by KSFH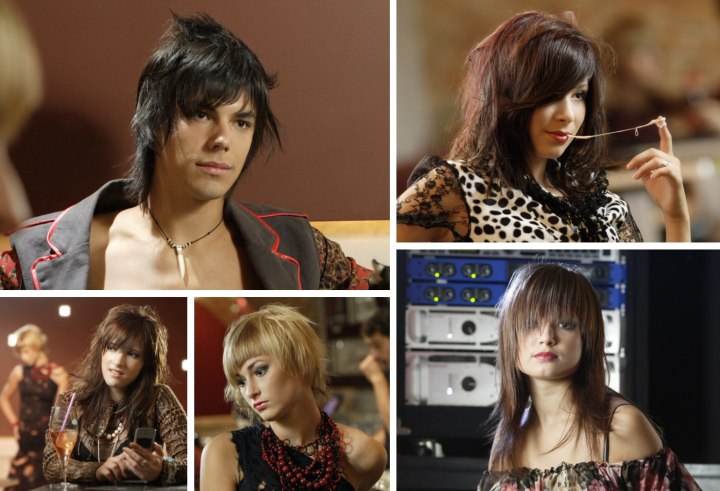 The collection from KSF Hair, called "Double Aspect" takes its inspiration from a mix of the actual trends present in the up and coming designer fashions, movie stars, musicians and even the current architectural styles. To these elements we add details to emphasize an iconic style: Kitch, Punk, Glamour, Rock'n Roller, Sci-Fi.

The cutting and styling techniques are meant to be personalized and mixed together, taking elements that you like from any style and merging it with another to create a look that is inherent to the individual.



The styles shown here all have certain traits in common. These styles feature under-cutting techniques and layering under the surface of the style with internal, structured graduation.

They also use cooler color tones without extreme contrasts. Most often the hair color enhancements will include block coloring on surface layers which reveal the deeper base shades beneath when the hair moves naturally.

The overall effect is the creation of styles that seem to have a smooth, almost-rounded feeling, but which is achieved through the use of wild texturing and styling. This is the idea at the heart of "Double Aspect".


Long Layered Hairstyle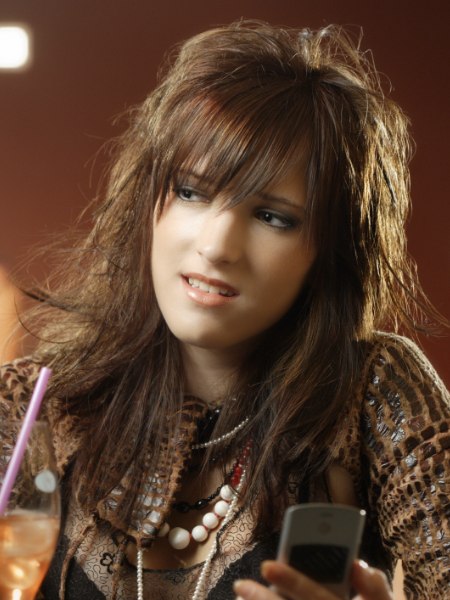 Soft medium brown tones gently blend to the deeper brown undertones in this long, layered style. The long fringe is softened by razor texturing, and the inner perimeter is layered to remove bulk and give balance, as well as increase the dramatic taper of the length from top and crown to the ends.

The hair is styled for fullness, with lift at the roots, but an emphasis on smooth volume and softness.


Rocker Chic Hairstyle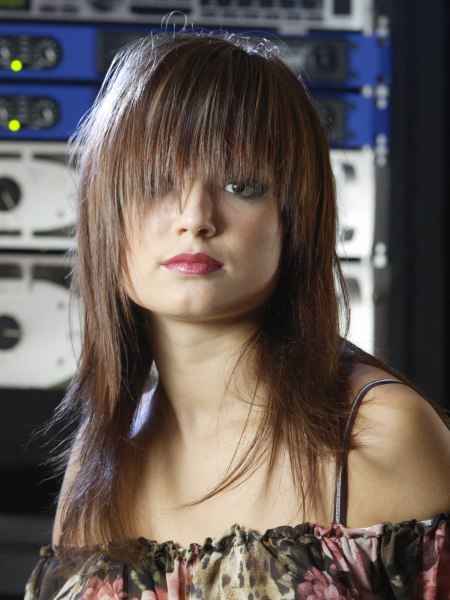 This long razor cut is the epitome of "rocker chic" with the deeply textured, angled fringe, under-layered lengths and the frosty highlighting framing the face on a rich brown base.

The hair is styled for soft, smooth fullness, but moves easily and even when it lies still, hints at the party waiting to erupt.


Male Shag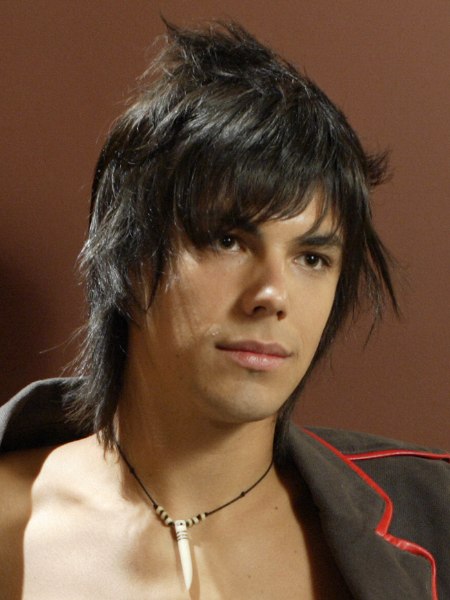 The shag is back in this male hair style featuring long-layer cutting elements, and razor-softened texture. The effect is edgy and raw, but the overall effect is soft and inviting.

The cool sable black color is styled for gloss and shine, with glints of neutral variation in the depth of the tones. The styling is controlled chaos, emphasizing the elongated shape and volume of the hair.


Soft Romantic Hairstyle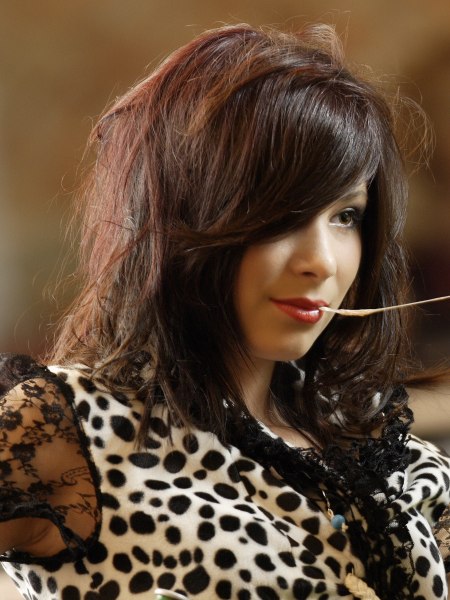 Take your basic long bob, add a long side-swept fringe and razor-cut box layering and undercut layers and you begin to create this soft, romantic style.

The rich mahogany brown is highlighted by the rinse of cool cranberry tones on the surface layers of the hair. This adds extra energy to the play of light on the surface of the hair while deepening the effect of the bottom layers.


Short Tapered Bob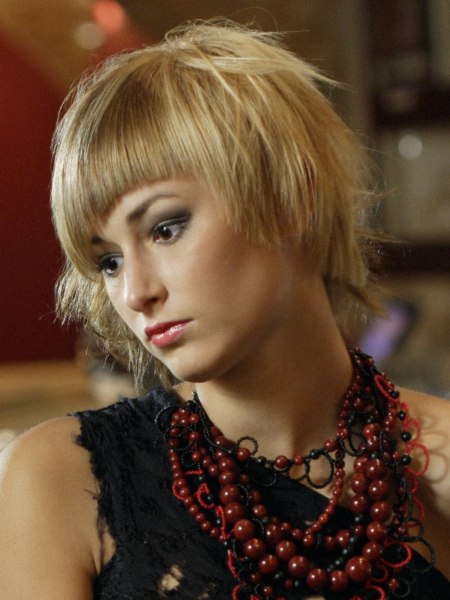 This short round-edged bob uses clean curving lines to create an asymmetrical style. The neutral flaxen strands are tapered at the perimeter of the cut and the fringe to create a fully spherical effect.

The hair is then styled to add definition and movement to the hair, while the subtle interplay of lighter and darker golden blonde tones creates depth and dimension.

Hair: KSFH Creative Team - Slovenia
Make-up: Aurelia
Photography: Peter Marinšek
Styling: SIN