Electra II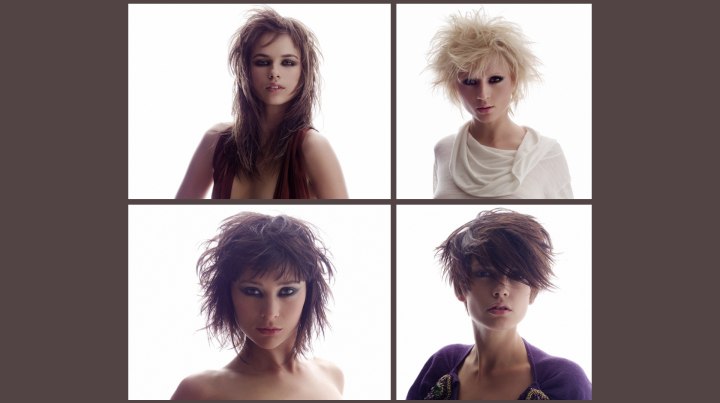 Scroll down for more photos ↓

The Electra II collection from Sanrizz International is a revision of the styling featured in their Electra collection. This reworking of the styling of the cuts that make up the base of the looks shown demonstrates the versatility inherent in the looks themselves.

These reworked hairstyles feature maximum volume and lift in the hair as well as structuring and texturing products to give the hair substance to create the super-textural looks shown.


Long Layered Hairstyle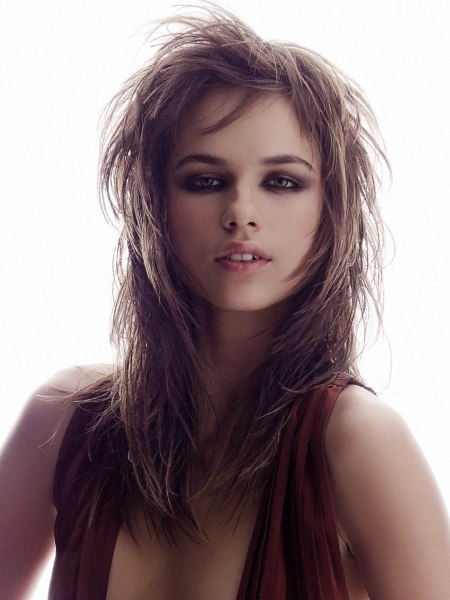 This long layered hairstyle is reworked from its original form by blowing out the style with sculpting products to give the hair a fullness and definition to create a leonine mane of hair.

This fully texturized look opens up the face and adds an excitement to the style with an air of ravishment. While the original emphasized the length and swan-like grace of the neck, this retelling broadens the visage and adds a degree of power.


Hairstyle with Energy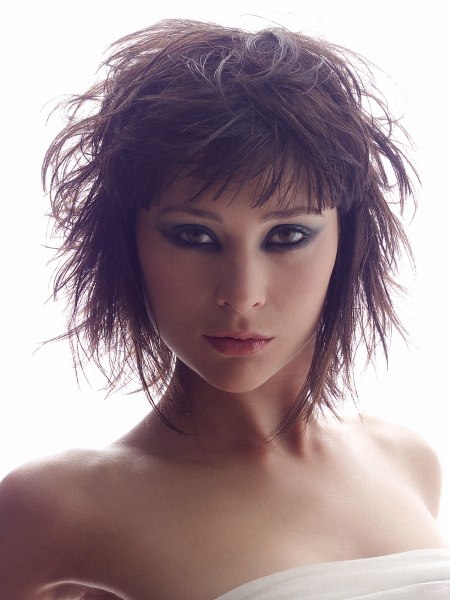 The former, sleek styling of the box-layered bob cut shown in photo one of the Electra collection gives way to an edgy restyling of the hair, creating a hairstyle that is high in volume, with definition and energy coursing through its random direction.

This reformation of the style softens the fringe look while keeping the focus on the eyes and the gentle contours of the cheekbones.


Windblown Short Hairstyle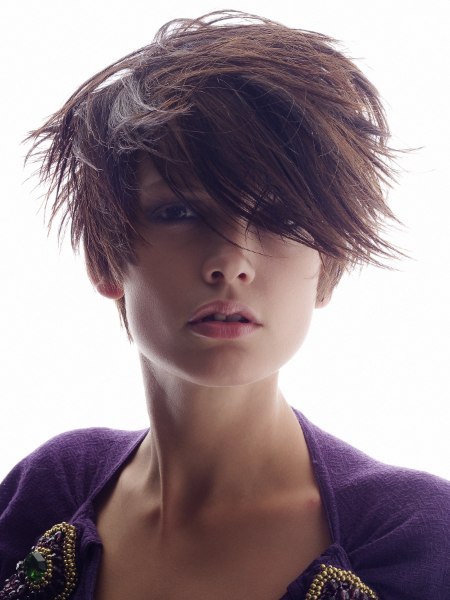 The asymmetry of the original base cut is enhanced by the retelling of the short style in this windblown look. The addition of texturing product energizes the layering and maximizes the impact of the hair cutting angles to create a fullness that changes the entire silhouette of the hairstyle.

Note how the shift in styling changes the appearance of the face's shape from a rounder, oval-esque to a more-squared look, emphasizing the strong lines of the jaw and chin.


Short High-Volume Hairstyle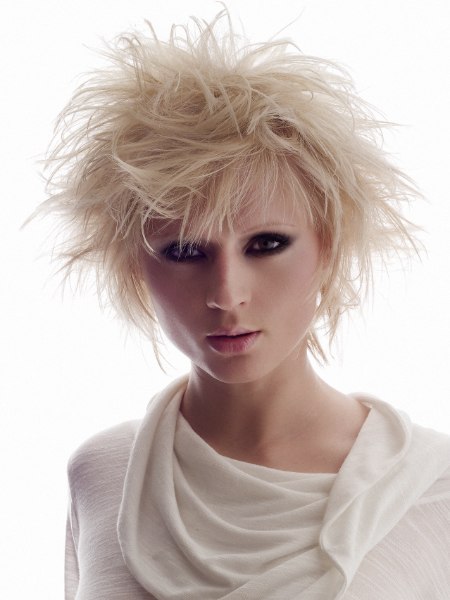 What a difference a little lift makes. In comparison to the original styling, the addition of texturing product and a high-lift styling technique creates an almost unrecognizable look.

The high-volume reworking features definition in the short hairstyle and artfully directed strands, and manages to elongate the face's appearance emphasizing the aquiline nose and the hollows of the cheeks of the model's face, while maintaining the focus on the eyes.

Hair: Sanrizz International Artistic Team
Photography: Roberto Aguilar
Styling: Donnie Diamond
Make up: Ginni Bogado

See also: Short hairstyles | Medium hairstyles | Long hairstyles