Malwina Ratajczak - Miss Poland 2005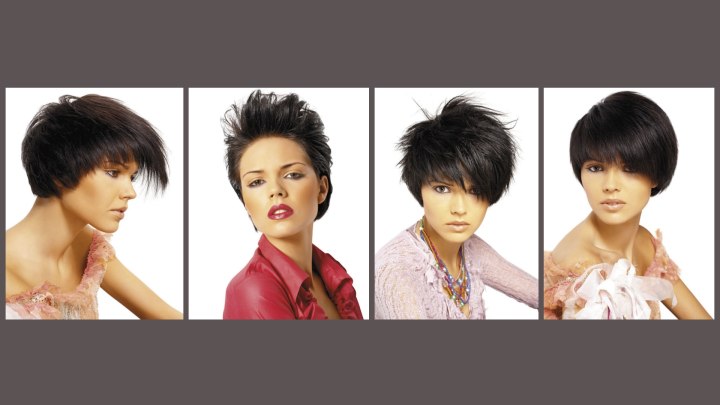 Scroll down for more photos ↓

Miss Poland 2005, Malwina Ratajczak, is seen here with a short and sassy look suited to straight hair types.

The haircut is a modification of the circle cut with an increase in the length at the top of the head offering added volume to areas of the style, depending on the styling options you choose. It is the perfect opportunity to demonstrate how a short hairstyle can be versatile.



The cut is heavily textured using a razor to soften the ends and to make a romantic finish to the look.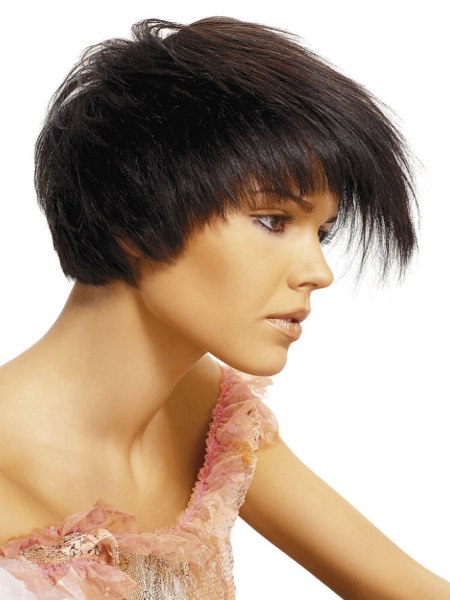 Most women see a short hairstyle as limiting, but as you can see here in the fist image, Miss Ratajczak's hair is styled in a trendy, fringe-heavy look by blow drying the hair forward using a strong hold product to give the hair added structure. Use a round brush to direct the hair forward and build volume and a smooth elongated shape.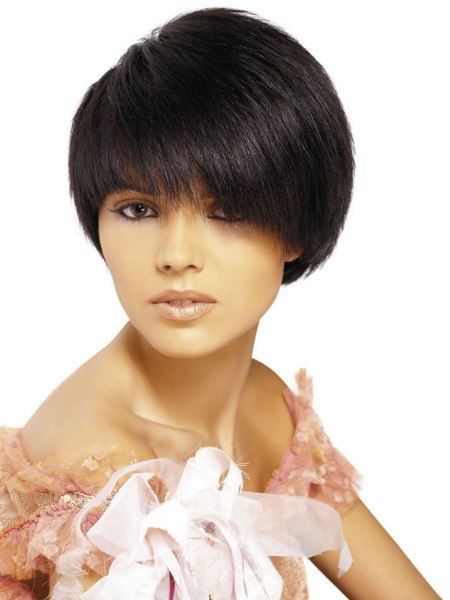 Image two shows the same cut styled in a side parting and blown out using a round brush for maximum volume. The hair is finished by using a dab of product and hairspray to smooth down any flyaway strands and create a smooth round shape and give the gentle curve of the fringe prominence.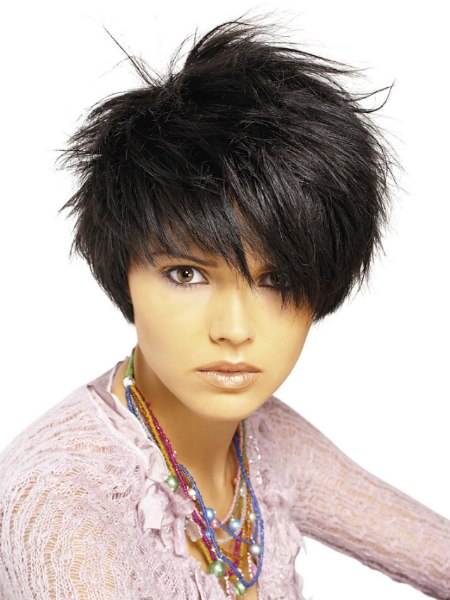 Image three shows a wilder styling option. The hair is once again blown out to create a full-volume style, but the hair is also defined using a wax-based mousse to create definition in the style and give the ends of the style a sharper pointed look.

This is what is known as the "shaken" look. To freshen the look, take a dab of product, spread it through the fingers and tousle the hair roughly.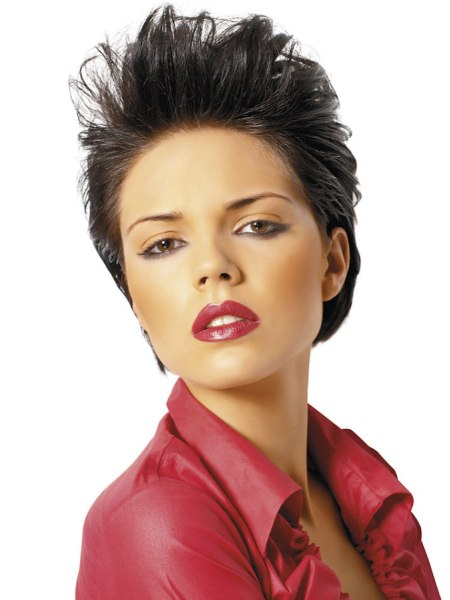 Finally, we see a controlled styling of the cut. The hair is blown dry after liberal application of styling product to give maximum hold and structure. Use a round brush to direct the hair back from the face and give it a lot of lift and bend at the top of the style.

Once the hair is designed and shaped as desired, use a dab of product and run the fingers through the hair to give it appropriate definition and styling detail. Use hairspray to give the finished style maximum longevity.

Hair: Berendowicz&Kublin Academy of Hair Design

See also: Short hairstyles