Freedom Collection
Nick Malenko and Royston Blythe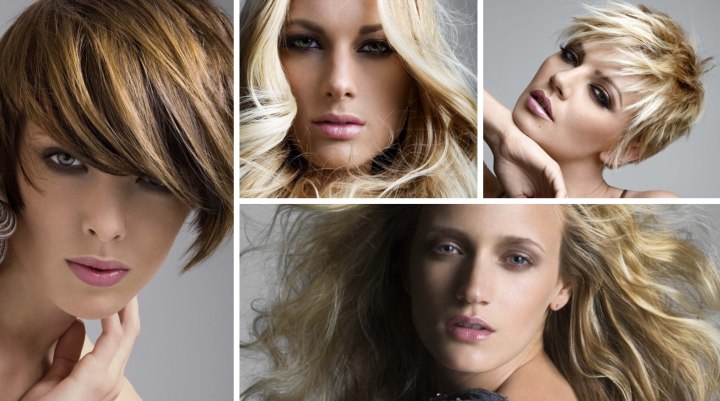 Scroll down for more photos ↓

Nick Malenko and Royston Blythe went on a mission to create hairstyles that expressed their artistic visions but that are also wearable and in demand by the women they are designed for.

They found what they were looking for and share it with us in four so very liberating styles featured in this "Freedom Collection".

Long and short looks cater to different personalities and the hair colors range from mellow, romantic to sassy and spicy. All is possible once we allow ourselves to truly express what we feel and all can start with a new look.



Liberate your inspiration and go along with the new flow. Texture, highlights and sensational styling will be on your path.


Long Face Framing Hair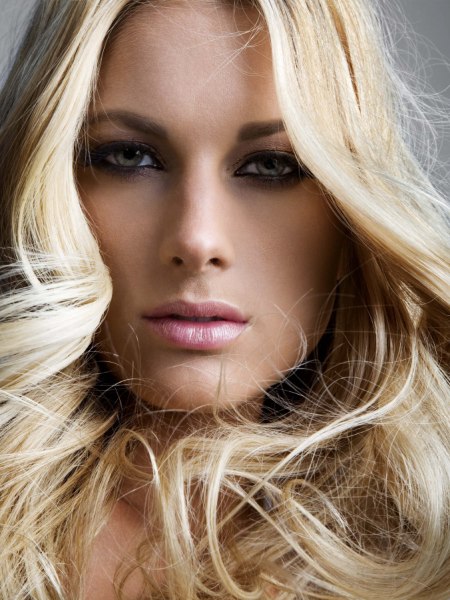 Baby blonde highlights surround the face and are well matched with a golden blonde base color in this one length haircut. The over the shoulder falling hair was fluffed up while blow drying and now shows some magnificent large curls that move the hair and some hearts along the way.

With so much beauty in hair color and cut, this hairstyle is best to keep simple with a center part and a nice smokey eye make-up.


Short Haircut with Texture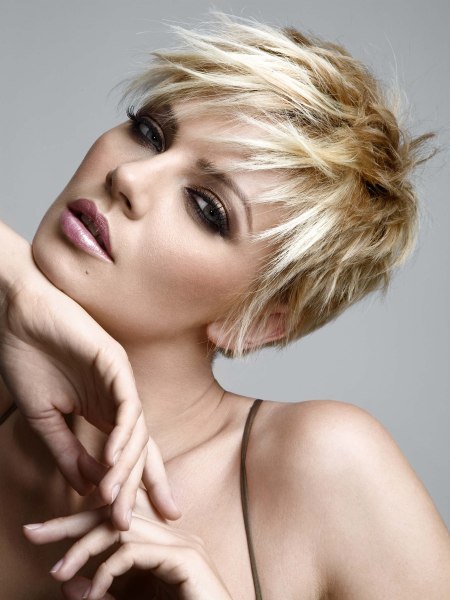 This short crop is a pixie all grown up with longer hair on the crown and short sides, in between is a lot of pointy texture, generously dispersed throughout the cut. The hair color transitions support the effect with lighter tips in a platinum and the darker roots in a smooth and creamy caramel color.

The hair is styled to the front to fully expose its choppy nature and to frame the face in soft, yet distinct spiky tassels.


Short Round Bob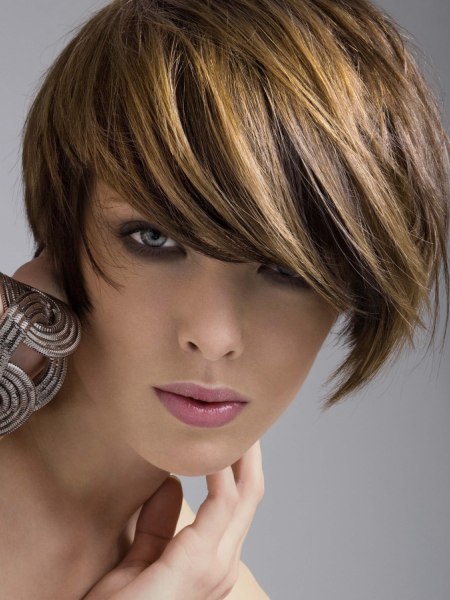 A new vision even for the bob. Now the classic look makes its entrance with an asymmetrical fringe, layers and textured tips. Liberated from bulk, the neck is graduated and as short as can be. Chic, stylish, easy to wear and practical at the same time!

Styling is easy, just blow dry the hair and pull it to the front with a diagonal drift to one side. Run your fingers through the hair after dipping them in some smoothing lotion.


Lifted Roots in Long Hair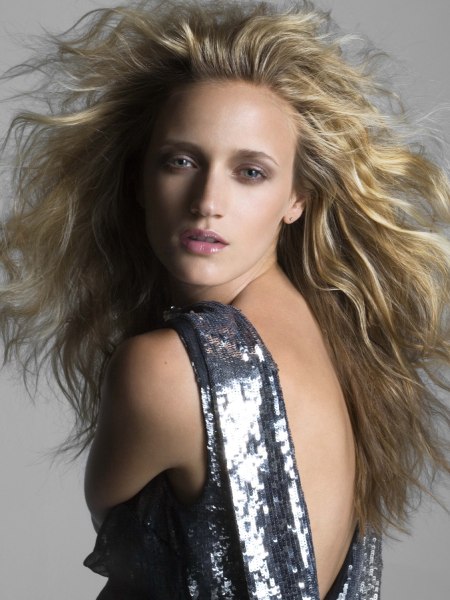 Love is in the hair! Boost your volume with some extra lift on the roots. There are several ways to do this and they work best together. First blow dry your already half dry hair over the head. This will give it a full body when it is flipped back again. Then use a vented styling brush and lift the hair up while blowing it close to the scalp.

Her large waves will take care of the charisma together with the splendid highlights in her multi-tone blonde mane.

Hair: Nick Malenko and Royston Blythe
Make-up: Gary Cockerel
Art Direction: Royston Blythe
Photographer: David Goldman
Products: L'Oréal Professional

See also: Short hairstyles | Long hairstyles