Hob Salons 06/07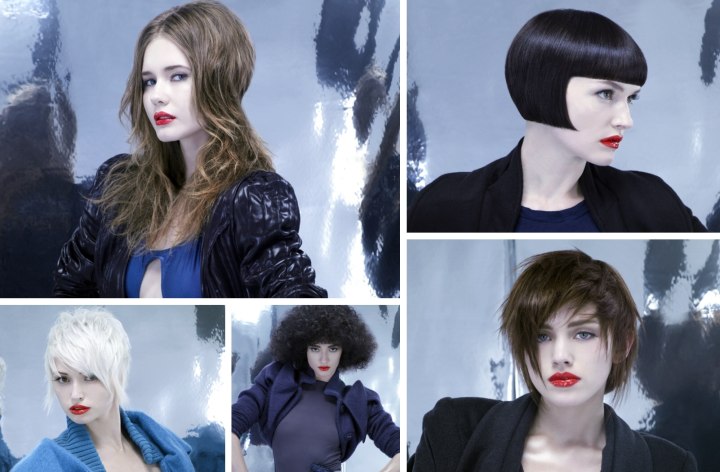 Scroll down for more photos ↓

Hob offers an extravaganza of textured lines of hair demonstrated through short and long sections lying next to each other, while another design brings a new meaning to bluntly straight and smooth.

There is a carousal of fullness and long idle waves that flow below the shoulders, revealing the true magic of their artistry.


Covered Ears and Forehead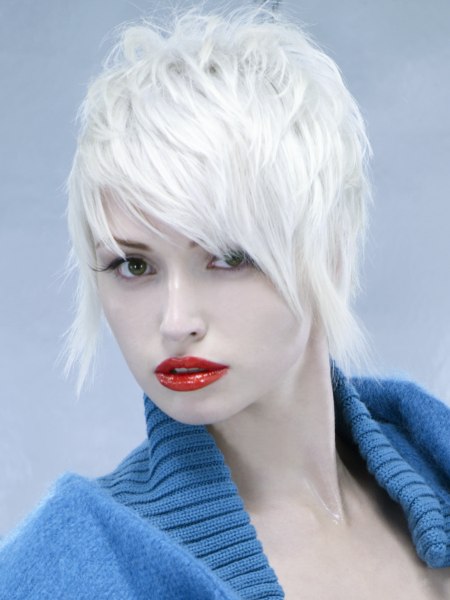 This earthshaking white platinum blonde spearheads the way into short layers that have been blown toward her face resembling an artichoke. Covered ears are part of the stylish jacket that also takes part of her forehead. The process of using a thermo styling gel will increase your skill for this short hairstyle.


Long Layered Hairstyle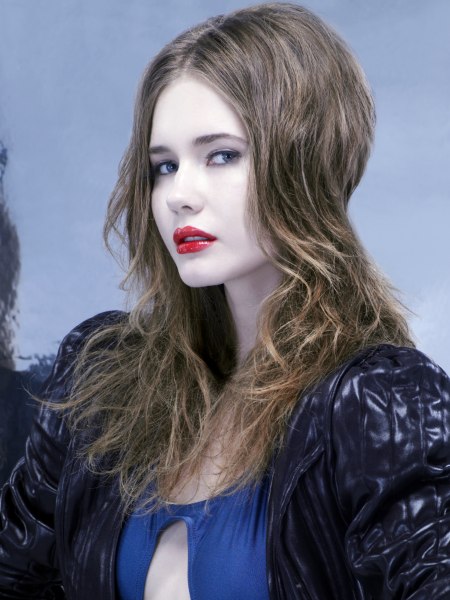 Medium brown hair is brought into a lighter method of carriage when we see thin slices of blonde channeled throughout this long layered style. Most of the cumulus of hair is assembled together around the shoulders in an angelic fashion. The use of a light styling lotion will bring success.


Splash of the Afro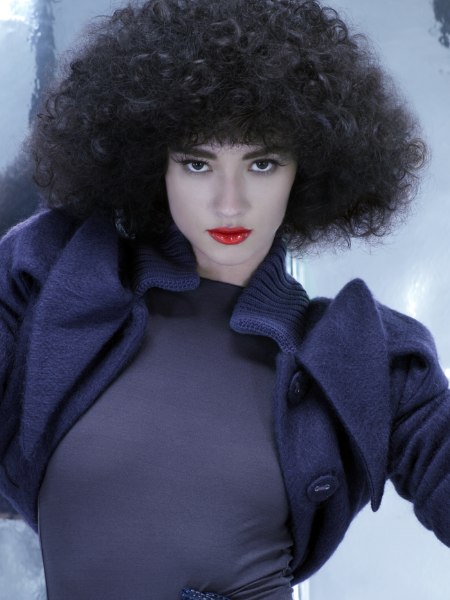 This glorious nostalgic splash of the afro gives a broad acceptance to curls in masses of volume that leave the peers spellbound over the beauty of the face. A perm to the wise could be said for those who covet this generous amount of hair. Using a curl activator and blowing slightly, while left to air dry will bring a full construction.


Random Razored Lines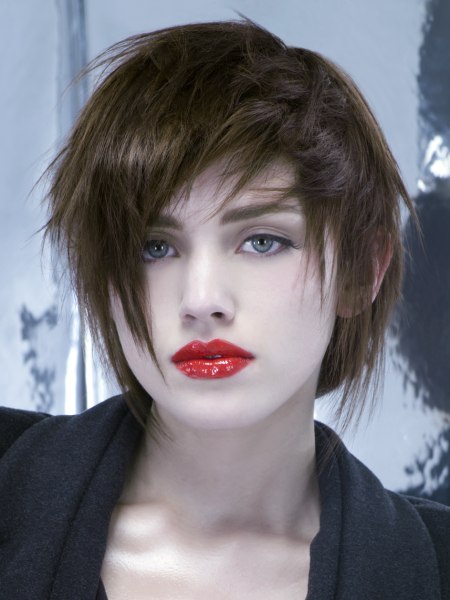 The domination of dark cinnamon hair is garnished with razored random lines of short and longer sections positioned toward the face and along the sides. The crown is in agreement with a hidden chunky part to fold together along the back. The use of gel, smoothing serum and paste would assist this short hairstyle.


Short Straight Bob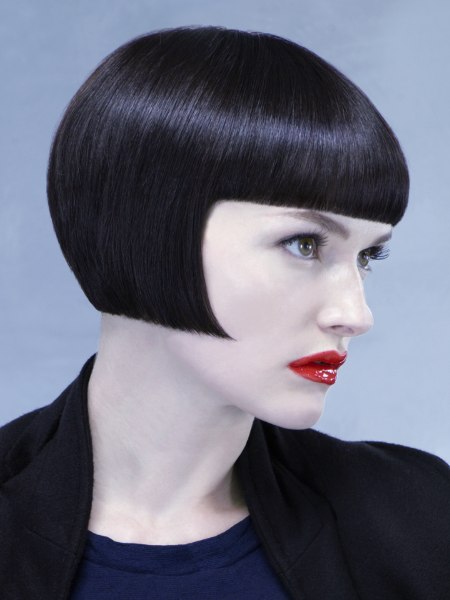 One can feel the energy in this raven hair, as the lines are defined in blunt edges and into an extreme modishly straight bob. The bangs expand an awareness and direct agreement of perfection with the cut in the back and sides. The totality of this exciting Hob hair design is futuristic and completely smashing. Apply heavy gel before you style.

Hair: Akin Konizi @ HOB Salons
Photography: Jane Hunt
Make-up: Emma Miles
Styling: Mary Harris
Products: Wella

See also: Short hairstyles | Long hairstyles