Best Shears for Home Haircuts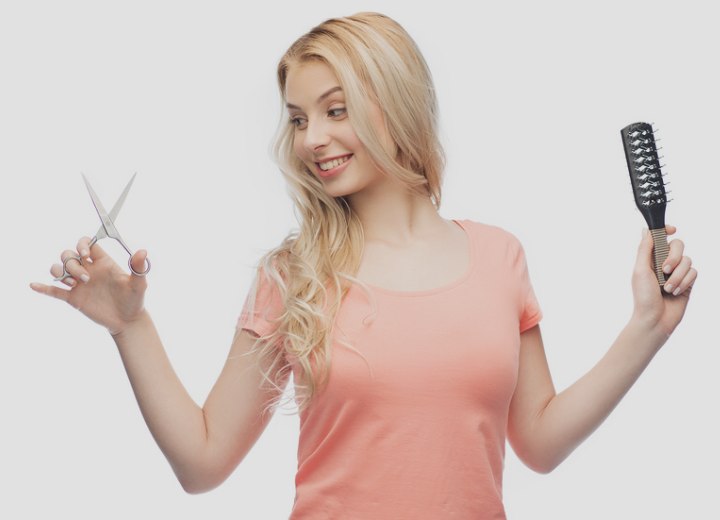 Let's face it: we have all had moments where we have had an off hair day. Maybe the hair products we bought are not delivering what they promised; the humidity is too much; we suddenly want bangs or we are long overdue for a trim but have not had the time or money to get to our favorite salon. We look over at our household scissors and are oh so tempted but NO. We must never use scissors that are used to cut paper, fabric, and other miscellaneous items found around the home. Those big, chunky, acrylic yet colorful ended scissors that are used to open packages should serve just that purpose and nothing further.



We have all seen kids on social media or television walking into a room after chopping their bangs off with the scissors that they found at the craft table. Maybe we were one of those kids, or we have seen children give their siblings or friends haircuts when they play hair salon and it ends up a big ole mess. So we know for a fact that these scissors do not work for home haircuts, and they never will. They will give you uneven locks and are just too thick for a proper trim or cut. Now it is time to make an investment in some real haircutting shears that can be found very easily, even in the aisle of your drugstore.

Yes, for $12.99, you can be the proud owner of Conair cutting shears and you do not need a cosmetology license to buy them. But do not think that for one second you are suddenly a hairdresser because you have these shears. You cannot open a salon nor practice as a beautician unless you have a license, but there is nothing wrong with giving yourself or family members a quick trim.

We have looked into some of the best cutting shears and interestingly enough, we have discovered that tiny scissors are actually highly recommended for home hair trims. The best on the market and the most accessible are Extra Strong Sally Hansen Scissors. Not only do they have extra thick blades, but they are made of stainless steel so you will not have to worry about them rusting. Sally Hansen has also been around for many, many years and along with that, they offer a lifetime warranty for the United States and Canada.

There is a bevy of choices offered from Sally Hansen, so you will not have to fret if there is one that you are not particularly fond of. You will be able to explore the world of tiny scissors. But you may be like me and there is a chance that small cuticle scissors are not for you. That is perfectly okay so if you want to take the leap into purchasing cutting shears for your own use, there are several brands that are incredibly amazing and just as accessible.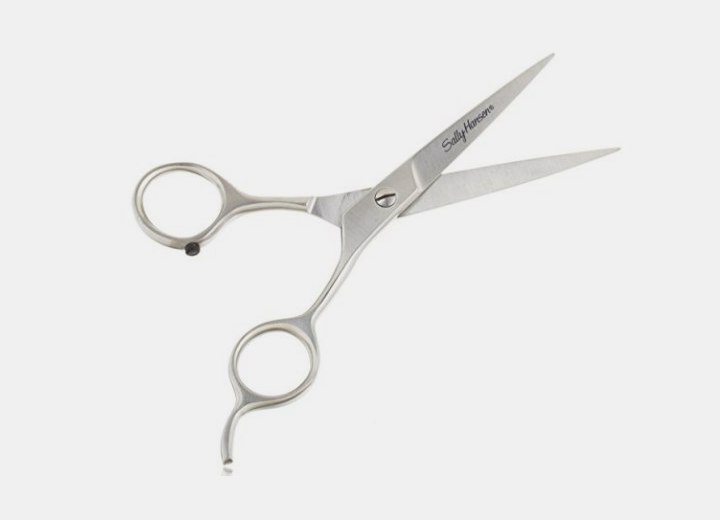 And just an FYI: you are not alone in the home hair cutting world as Dame Helen Mirren is also one to take the shears into her own hands, which is rather impressive, despite the outcome. When Mirren had the chance to speak to Redbook, she had this to say about cutting her own hair: "I can't handle going to the hairdresser every six weeks, so I only go about once a year. In between, I get out the scissors and do something, usually rather disastrously. Sometimes I'll even chop my hair the morning of a big red-carpet event."

She is one of my favorites and extraordinarily beautiful so I would never have guessed that this is her method of choice but I think it is something that makes her even more relatable. Though she uses the word "disastrously," that still does not stop her from cutting her own hair and I think that is a rather bold move, proving she is just like you and me…just a Dame.

When looking to purchase cutting shears, Suvorna is an incredible Japanese shear company that uses stainless steel. Their 420 stainless steel edition comes with removable finger rests and rubber finger inserts and retails for about $35 on Amazon. Both colorful and comfortable, you can explore the brand and read the reviews at your leisure and have them at your door within a day.

Continue