Regular Aluminium Foil & Highlights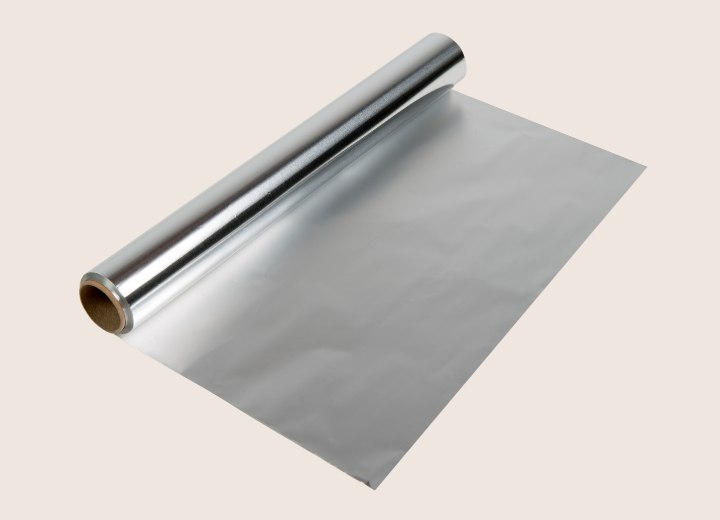 Q: Could I use regular aluminum foil to foil highlight someone's hair?

A: Sure. In fact, the local beauty supply chain in my community carries the standard "sandwich size" foil wrapping sheets in the "pop-up" box - the same as you find in your local supermarket. And one of the salons I know purchase their foil from a bulk food service distributor and buy HUGE rolls of aluminum foil and an industrial cutter/dispenser.



The key is to cut the foil into strips/sheets of manageable size for the purpose to which you intend to put them. This is generally four to five inches (10-13 cm) wide and eight to twelve inches (20-30 cm) long.

As a matter of fact, you don't even have to use foil. You can use waxed paper, or cellophane sheets, and I've even seen a salon that used vellum and parchment. The key is that the substance has to be sturdy enough to withstand the exposure to the color/bleaching agent, and still be malleable enough to effectively segregate the segments of hair being highlighted/lowlighted. Foil has been the primary choice of most salons and stylists because it is A) cost-effective and B) the most flexible and easy to manipulate.

You can also find foil in sheets or rolls that are tinted on one side for decorative purpose, many salons co-opted these variants for use in doing multi-color foil services. Now, there are companies who manufacture tinted foil sheets specifically for the purpose but you can often find more economical products that you can apply to this purpose (especially around holidays).

A word of caution: AVOID using the newer "coated" foils and wrappers in performing hair color services. The coatings on these products can be transferred to the hair and leave a residue that is both unpleasant and can undermine the color processing.

©Hairfinder.com
Photo: Philipimage/Shutterstock

See also:

Foil highlighting

How to color hair

When were foils invented or first used?