Kristen Stewart's Very Short Hair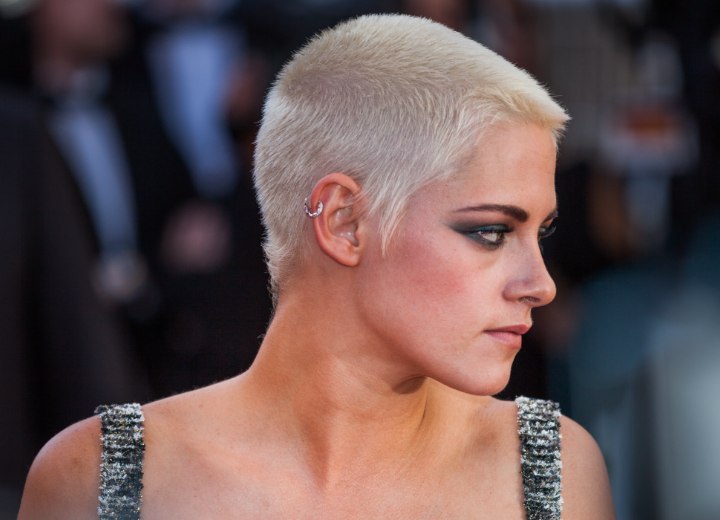 Q: I love Kristen Stewart's new buzz cut bleached hair and I'm tempted to cut my hair off again and get it bleached. I have a chin length bob now and had my hair in a pixie before, but Kristen's hair is much shorter than a pixie. Is it clipper cut?

I think I have an oval face and the style should not be a problem, but I'm worried about the bleaching. I'm a brunette. What are the consequences if I bleach my hair and want to go back to my natural color later?



A: I'm also crazy about Kristen Stewart's foxy new look! You can change your hair into a similar cut like Kristen's, but keep in mind that the maintenance will be very high. You'll have to have your hair bleached every few weeks. As a brunette regrowth looks horrible on a short, bleached style.

Also, you'll have to have the tips of your hair trimmed every time that you have it colored, as the hair will become damaged by continuous bleaching. Ask your stylist to recommend a good range of products that will provide your hair enough moisture and oils to keep it from going super dry and toasty.

Kristen's hair has been cut with clippers at the back and sides, while being carefully constructed with shears, thinning-scissors and a stylist-razor at the top. When you want to grow your hair out again, simply color your hair to a natural brown, and let it grow out to your natural color.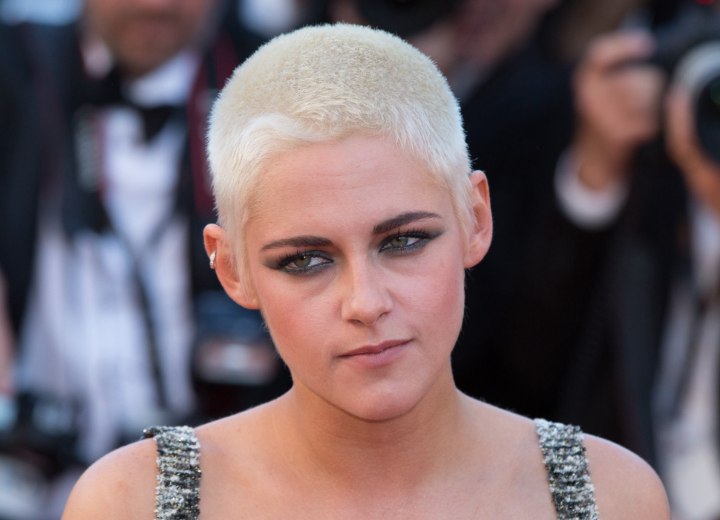 You will have to keep on having your ends trimmed until the hair that has been bleached is eventually eliminated, as this section will always keep on washing out the artificial brown color, and look lighter than the rest of your hair.

I always encourage playing around with your style and color as long as you have it done at an experienced stylist, so have fun!

©Hairfinder.com
Photos by PR Photos

See also:

Meet the Clippers

11 Reasons to Get a Short Haircut

The Disadvantages of Bleaching Your Hair