Straighten Indian Hair
Q: Hi I am an Indian woman with wavy and sort of a dry, curly hair. I would like to straighten my hair, because it's difficult to manage curly hair. I am afraid to do the hair rebonding treatment as the side effects may cause hair fall. I am already experiencing a little bit of hair fall after my delivery of two babies. Please suggest to me what I can do to have beautiful straight hair with minimal or no damage to the hair and scalp. I am not so keen on doing a chemical treatment. Please advise me. Thank you.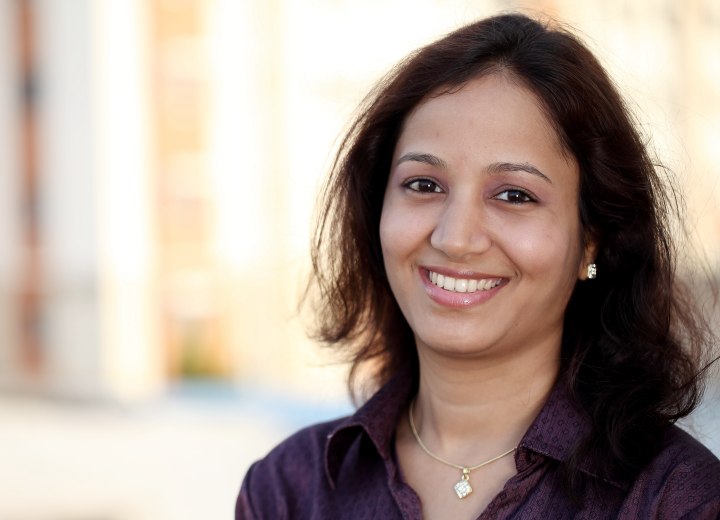 A: Unless you are willing to undertake some sort of chemical treatment to straighten the waves of your hair, there is no alternative open to you except flat-iron straightening, which will have to be performed after each shampoo, or anytime the hair is exposed to moisture and excess humidity.

Regular heat styling can be performed safely as long as you use protective products and keep the hair well-conditioned.

As for the concern over the hair fall after having two babies, I can sympathize. Post-partum alopecia is fairly common as the woman's body returns to a different hormonal balance after giving birth and/or nursing a child or children. However, the thermal rebonding treatment and it's sometimes associated hair fall are completely unrelated to the cause for the hair fall you have experienced.

If you are concerned about possible complications, I suggest speaking to your physician about the hair loss you have experienced and explain that you are looking into options for chemically straightening your hair and ask for a medical opinion as to cautions you might want to take.

Otherwise, as I said, without using any sort of chemical treatment, you will need to simply master the skills of using a flat iron to get your hair straight and smooth.

©Hairfinder.com


Related posts:

Hair fall following deliveries

How to straighten your hair

What exactly is hair rebonding?

How often you can use a hair straightener

What is the best thermal protectant spray I can use whan I straighten my hair?