Rate of Hair Growth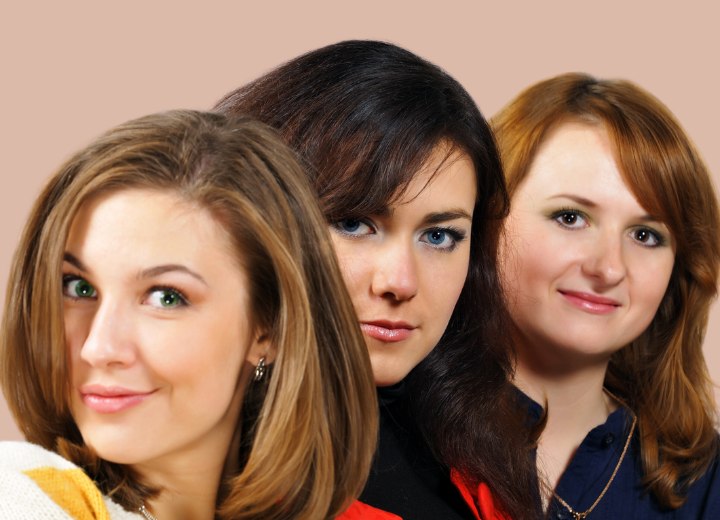 Q: Does different people's hair grow at different speeds? My colleague reckons that the hair's rate of growth is the same for everyone, as is nail growth.

A: Well, your colleague would be wrong. Not only do different people have different rates of growth for their hair, but an individual person's hair can grow at different rates at various places on his/her head.



The hair follicles actually act independently of one another. Otherwise, when the hair starts to shed, a person would suddenly lose all his hair at once, or a person might suddenly discover that all the hairs on his or her head are going gray at the same time.

The follicles may behave in similar patterns based on their position on the scalp (some areas seeming to grow faster than others) and their behavior can easily be affected by outside influences based on the position on the scalp (such as with cases of traction hair loss and friction hair loss).

However, studies have shown that the average rate of hair growth (specifically among individuals of Caucasian, European descent) is one half-inch (or 1.25 cm) per month. Some more recent studies suggest that the hair growth rates for those of African-ethnic descent is lower, though exact numbers vary and the studies are still ongoing.

The same principle is true for nails in that different people's nail will grow at different rates and that we professionals in the industry use the average growth rates based on studies done. The average person's fingernails grow at a rate of one-eighth inch to one quarter inch per month (from 3 to 7 mm) depending on who you ask.

The variance of these measurements and averages may be a result of attrition caused by natural wearing of the nails through daily activities (the nails being worn down tiny amounts each day because of friction against other objects).

©Hairfinder.com Photo: Dreamstime

See also:

The human hair cycles

Does a man's hair grow faster than women's hair?

Does short hair grow faster than long hair?

What is hair made of and how does it grow?