Eva Mendes' Haircut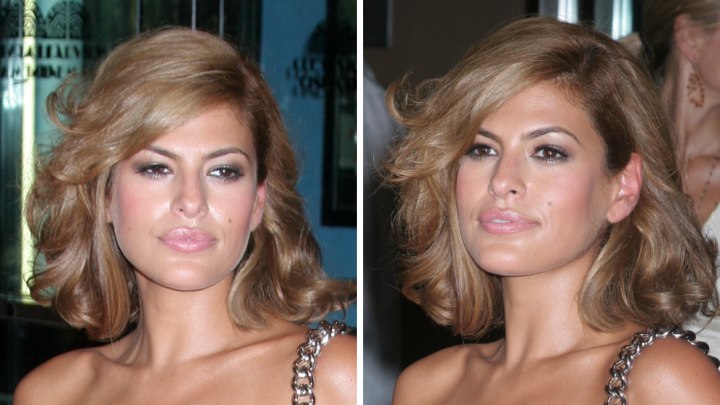 Q: I was wondering how to describe Eva Mendes' haircut both at the 5th Annual Chrysalis Butterfly Ball and at the New York premiere of "Trust the Man" to my hairdresser. Also, are these haircuts still in style?



A: The hairstyle Eva Mendes is sporting at these events is based on a simple, shoulder-skimming blunt cut with a long, angled fringe. The hair is styled for volume and soft waves and given the look, I suspect that the hair is initially blown out for lift and volume and then the wave and curl added using Velcro rollers and an application of heat.

The result is the soft fullness around the base of the style and the spill of soft curls along the right side of the face from the side-swept fringe merging into the rest of the hair. The forward section is parted on the left front corner with a short parting that angles back slightly.

The forward side section on the left is smoothed and tucked neatly behind the left ear, while the rest of the hair is brushed out into a soft fall of waves and curl.

As for whether or not this haircut is still "in style", a better question is whether or not the hairstyle will flatter your face. Recent hair trends have grown shorter, but generally only among those women for whom shorter hairstyles are flattering, and more specifically, among those who want shorter hair.

If you like this style, and you and your hairdresser both feel it would look good on you, you should go with it.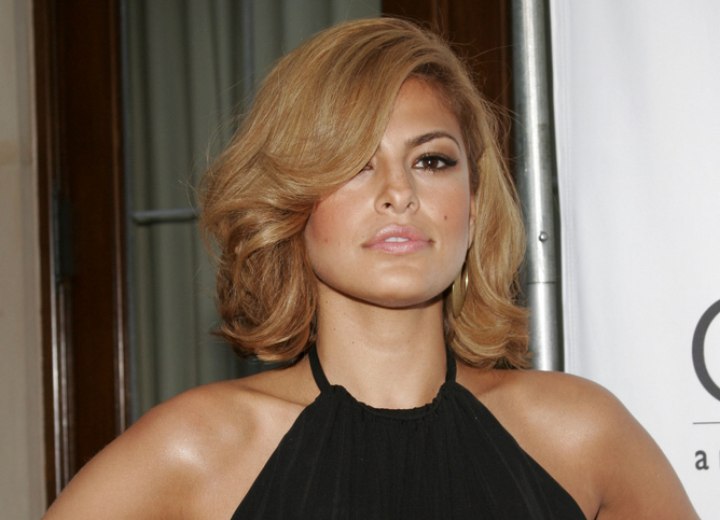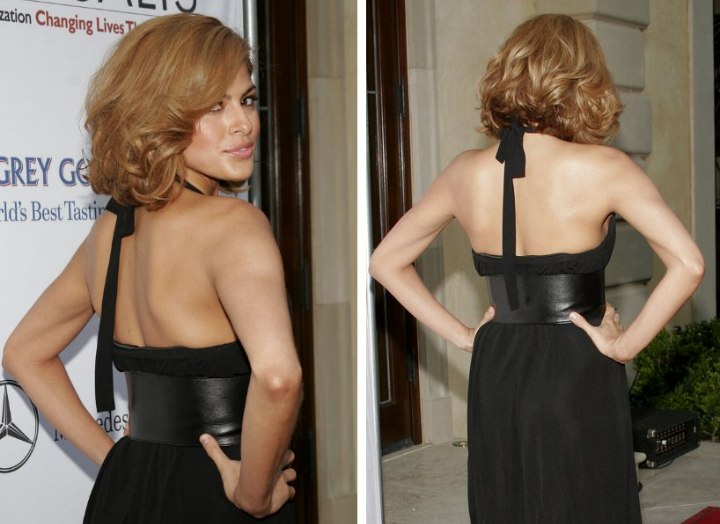 ©Hairfinder.com
Photos by PR Photos

See also:

Eva Mendes hairstyles

Medium length hairstyles

How to blow out hair

Roller styling with velcro rollers