Glasses and Bad Haircuts
Q: I keep getting bad haircuts because they ask me to take my glasses off and I can't see what they are doing. Do I really need to keep my glasses off the whole time during a haircut or just when they're working on the front section of my hair?

A: Actually, I can speak from personal experience that it IS necessary to have a client who wears glasses to remove the glasses when cutting the hair. Especially when cutting the fringe and sides – generally anywhere that the glasses interfere with the ability to interact with the hair unimpeded. Now, you can cut the top and back with a client's glasses in place, and many clients prefer to have their glasses back on as soon as they can do so.

However, it sounds as though your real problem here isn't that you aren't being able to see what's going on, but that you and your stylist aren't communicating properly. Quite frankly, if you are having to or trying to give direction while you are in the process of getting the haircut, you haven't properly conveyed what you want to the stylist in the beginning.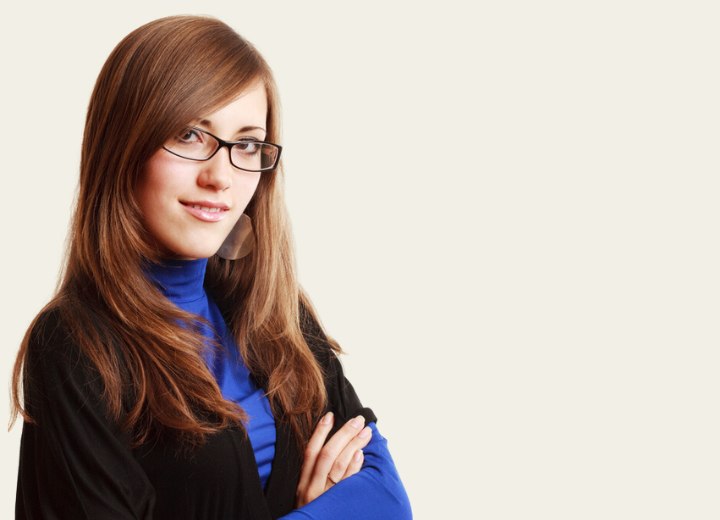 As a stylist myself, I don't even pick up my shears until I feel certain that I know what my client is after from his/her haircut. I suggest that you look for photos of the hairstyle you are after and show them to the stylist before he/she starts cutting and discuss what you want and what you can reasonably expect to achieve (since you may have a different hair texture and type which can alter the possible results).

If doing these things doesn't get you the results you are looking for, then it's time to consider that perhaps your stylist lacks the skill necessary to give you the look you want and that it is time to look for a new stylist. Just remember, unless you ARE communicating your desires and goals clearly, it won't matter who you go to for services; a stylist can't give you what you want until he/she knows exactly what that is.

©Hairfinder.com


Related posts:

How to get a good haircut

How to find a good hair stylist

Why hairdressers never do what you want

The necessary talents and skills to become a good hairdresser