Bleach a Beard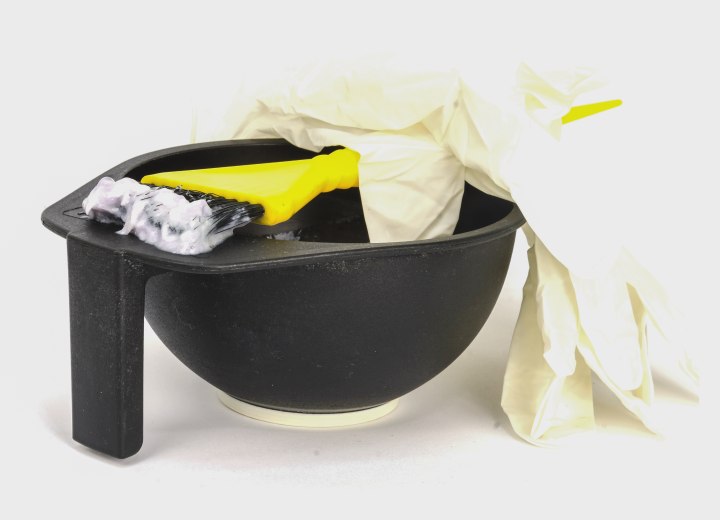 Q: I have a full beard that is turning white as I age. The sideburns are completely white but the hair around my mouth and chin is a salt and pepper mouse grey. I would like to bleach this to be all white. What product would you recommend?



A: It is difficult to recommend specific products here because some products may not be available worldwide (or even nationwide). However, to give you a general rule of thumb, what you want is an "on the scalp lightener" or "skin safe bleach" agent.

The most effective (and strongest) hair bleaches are designed to be used "off the scalp". This means that they are not designed to be used in such a manner that will allow them to come into contact with the skin. These chemicals can be very caustic and cause severe burns, especially in sensitive skin types.

Bear in mind that the bleaching agent you use will only be able to lift the color of your pigmented hair to a "pale yellow" color at the very best, and to have the "white" type look, your best bet will be using a platinum blonde toner to cut the yellow tinge.

Depending on the starting color of your pigmented hair, you may have to deal with other unwanted color tones as well. For this reason, I recommend you visit a salon and discuss what you want with a color specialist.

I know a gentleman who used to bleach his beard and mustache each holiday season in order to play Santa Claus. It was a very harsh process and one that you don't want to undertake lightly. You will have to have regular maintenance services in order to keep the color looking normal and avoid the "shadow" as your pigmented hair develops new growth.

There is also the matter of the length of your facial hair and the fact that shorter facial hair lengths will appear to grow much faster, requiring more frequent retouches. This is a step that must be seriously considered and carefully undertaken depending on the amount of bleaching required.

Remember that any high-lift bleaching service can cause severe damage to the hair. Facial hair often tends to be coarser and more resistant than the hair on the top of the head, and could mean that it will take even more effort to lighten.

If you would like to pursue this process, but do not want to go to a salon and prefer something more gradual, look for facial hair bleaching products by companies like Sally Hansen that are designed for women who have darker or thicker facial hair. These products are skin safe, and can be used more frequently without doing that much damage to the hair. The downside is that they may require multiple uses to get more significant results and the results may be more gradual in developing.

©Hairfinder.com
Photo: Focus and Blur/Shutterstock

See also:

Bleaching hair

Is it possible to color a beard or moustache?

How can I color my salt and pepper beard and mustache gray?

Is there any product to color beards and mustaches that doesn't cause blisters?