Keith Urban's Hair
Q: Do you have a Diagram of Keith Urban's haircut? I am a stylist and I have a client that would like it ...

A: You can see from the diagram shown here that Keith Urban's signature hairstyle is actually a modified long-layered cut. The top lengths are cut so that when allowed to fall the ends of the hair stop below the ears and are used as a guide length for the hair at the lower portions of the head, which are cut into uniform layers by holding them out at ninety degree elevation and cutting them on a vertical cutting line.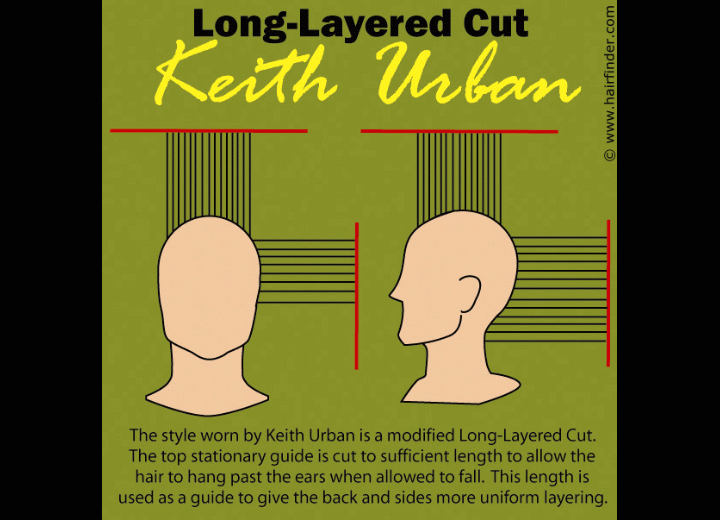 Click to enlarge

The cut is finished by using a razor tool to smooth and soften the cutting lines and keep the ends light and wispy.

The style works best with finer textures of hair and hair that is mostly straight. The hairstyle should be maintained by blow-drying to an almost dry state using a smoothing balm or anti-frizz serum and allowing the hair to finish drying naturally. Using a round brush to give the ends a little outward "flick" is a good trick.



Click to enlarge

©Hairfinder.com


Related posts:

Male celebrity hairstyles

Photos of hairstyles for men