Wet Cut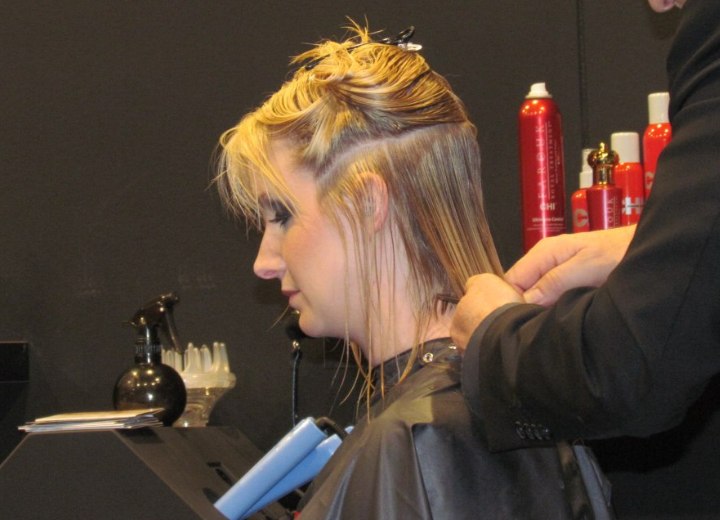 Q: What is a "wet cut"?

A: A wet cut simply refers to a haircut performed when the hair is wet. It may be that the hair is shampooed and conditioned prior to cutting, or the stylist may simply use a sprayer bottle to wet the hair before cutting.

Cutting the hair is generally performed when the hair is wet, but there are some techniques that require that the hair is dry when it is cut. Having the hair wet when cutting prevents flyaway hairs and split ends. It also allows the hair to be blow-dried and styled when completed, when doing so is appropriate.

The term may be specific to the salon, given the common practice of cutting the hair when wet. Many high-volume, haircut-specific salons that don't offer other services sometimes use the term "wet cut" to indicate that the hair is simply wetted before cutting as opposed to being shampooed.

©Hairfinder.com

See also:

Is it safe to cut the hair when it is dry?

What will give the best results: dry haircutting or wet haircutting?

How does hair elasticity affect a haircut ?