Hairstyle for a Slimmer Face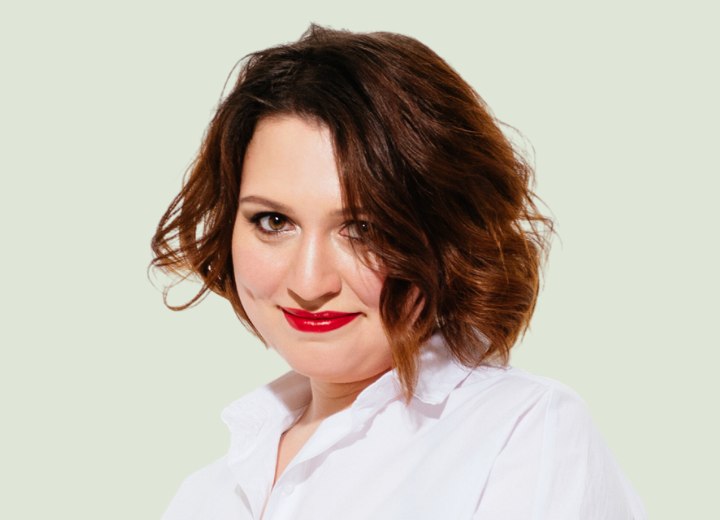 Q: I am a full-figured woman of 42 yrs old. I have shoulder length hair. I would like to know how I could style it to make my face seems slimmer. What kind of haircut should I get?

A: One of the first things to bear in mind when choosing a hairstyle for someone who is fuller-figured is to make certain the style is in proportion to the body type as a whole.



Many people, who are aware of the basics for hair design, make the mistake of thinking that simply opting for a style that has volume at the top of the head to elongate the face is sufficient.

There is also the widely held belief that a short hairstyle will make a wide face look narrower. This is true - both for the shorter hairstyle and for the increase in volume at the top of the head - but only to a point. Without consideration for the overall balance of the hairstyle to the body build, you can end up making a particular situation worse.

For example, while short hairstyles do work to make wider faces look narrow, in women with larger body builds, a shorter, gamine hairstyle can actually make the face look more plumped and heavy.

The best option is to first select a style in keeping with the body type and proportion, and then modify it as necessary to adapt for specific needs. In many cases, for a woman with a full figure, a style that is just shorter than shoulder-length with steep layering to minimize the volume on the sides and maximize the lift at the top of the head will give the results you desire.

Just make sure to address any other elements that need to be considered, like a high or broad forehead, wide or prominent cheekbones, wide jaw line, large or protruding nose, etc. Keep in mind that the goal is to create a hairstyle that is flattering by creating a sense of balance between the various aspects of the face while maintaining the proportions between the head and the body.

©Hairfinder.com
Photo: Malyugin/Shutterstock

See also:

Dealing with specific facial features

Hairstyles for the heavyset woman

How the right haircut can make heavy women look slimmer

How can I get my hair cut where my face looks thinner?