How to Use Accessories to Dress Elegantly
Elegance has a style quotient of its own. Being elegant is never out of style and while some of us are happy with our street style, many of us wish we could pull off that "understated elegance" look as well as some movie stars and society ladies do.

Truth be told, elegant fashion isn't all about clothes. Sure much of it is about clothes but just putting on some nice clothes isn't enough to complete your look. What you need are some equally fashionable and elegant accessories that are just "right" to compliment and complete your look.

The Right Jewelry

Jewelry is oh-so-important in achieving that elegant look. If you're trying to look elegant, you must avoid junk at any cost. Also, big chunky pieces aren't understated at all. So stick with more expensive metals like gold, white gold, platinum or silver and wear more delicate jewelry that isn't so in-your-face.

Pearls or precious stones are also a good idea and I'm pretty sure you know why. Jewelry watches are also a great idea and definitely shouldn't be plastic! Just make sure it fits your wrist well and doesn't look like something you stole from your next door neighbor.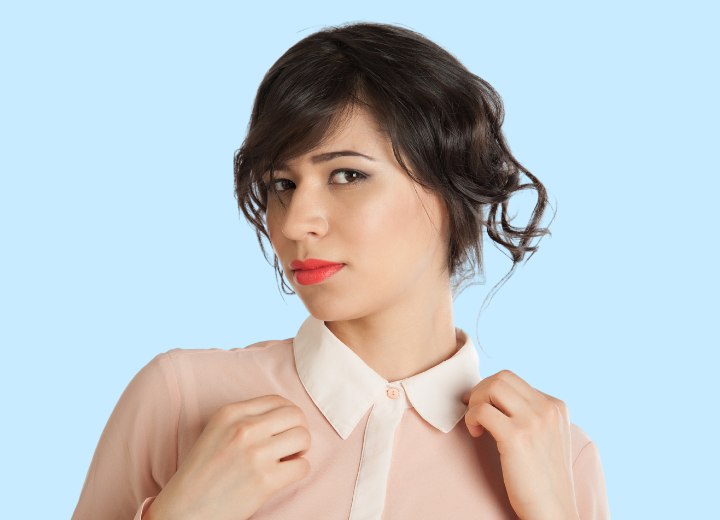 Click to enlarge

The Right Shoes

If you've got great clothes you've got to wear the right shoes to complete your outfit. In my opinion, an elegant outfit works better without flat shoes so leave them out as far as possible. Since we're trying to go for the understated look, I would say pick shoes in muted or neutral colors rather than loud garish ones. How high should the heel be? Well…it really depends on you. Just make sure you can walk on them or all your efforts of dressing well will be wasted when you come crashing down on your face because you couldn't walk on your heels!

The Right Bag
Your bag is ever-so important because it adds to the elegance factor and (hopefully) manages to carry some of your stuff too. No, you can't just carry your backpack, no matter how expensive it is. A leather bag is always a right choice and patent leather is always pretty hot too. If you'd rather not go for leather, that's fine.

As long as your bag doesn't look like it was bought at a flea market, you will be fine. Remember, the point is to be understated in your elegance so don't carry something that screams for attention. Also, as fashionable as your Chanel hobo may be, I find elegance is better expressed with that Louis Vuitton clutch!

The Right Coordination

Get your colors and combinations right because a well-matched and nicely coordinated outfit is definitely a sign of elegance. Color coordinate your belt, bag and shoes for the perfect look. Fashion rules have always dictated that belt, bags and shoes must be exactly the same color but as long as you keep them in the same family, you'll be sweet.

Next Page