Zelda Williams' Super Short Hairstyle

Actress Zelda Williams (daughter of famous actor and comedian Robin Williams) looked a little bit sweet and a little bit sexy at the 8th Annual Teen Vogue Young Hollywood Party On January 10th, 2010. She wore all black and showed off some skin and was a real stunner at the event. The super short, jet black hairstyle looked stunning on the young celebrity.

Zelda's hair texture is very straight and it lays forward on the forehead. She gently sweeps the fringe to the side to soften up the look. Hair is cut up and around the ear which is slightly masculine. But the soft bangs and the longer nape help add some feminine touches to the overall look. Not much is done for styling except roughing in a little pomade for texture.

The dark hair color looks striking with Zelda's very dark brown eyes. Her sheer dress with the dark color is another echo of masculine and feminine, hard and soft elements that make Zelda a true stand out on the red carpet.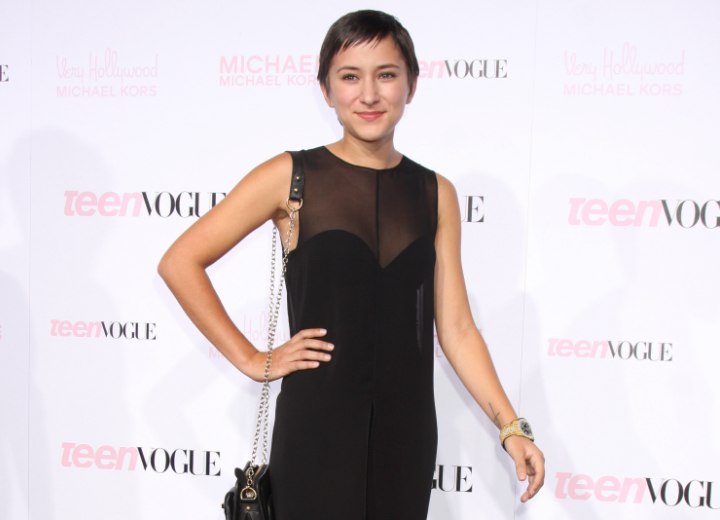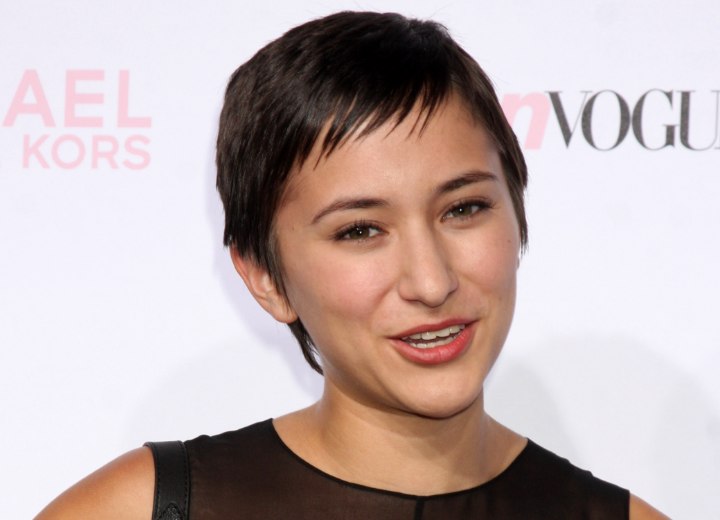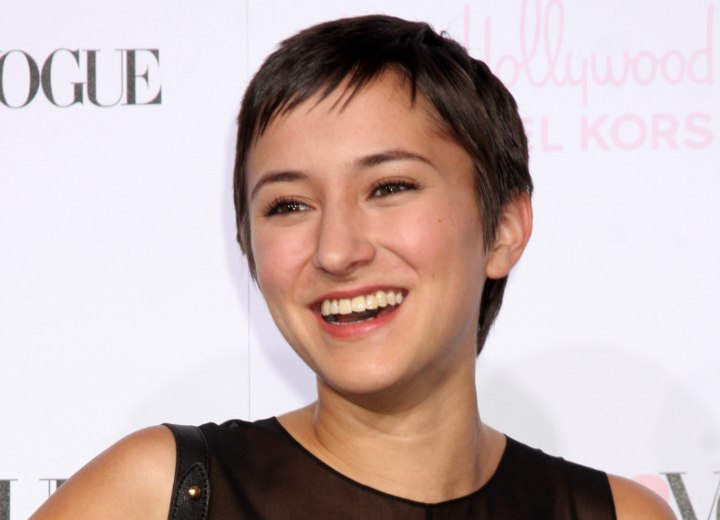 Related Post: More Zelda Williams hairstyles
Photos: S.Bukley + Helga Esteb / Shutterstock