Zelda Williams' Short Hairstyle

Pretty girl Zelda Williams was seen at the "Tarina Tarantino Beauty" launch party on February 24, 2010 and she wore her hair cut short around her neckline and cuffed above her ears. The top came over from her part to the side and the bangs covered her forehead skimming her eyebrows.

Zelda's hair color is a neutral medium brown that looks quite natural. There could be a tinted polish on her hair to capture such a healthy gloss.

Her hairstyle is not only neat and classy but an easy keeper for those who are looking for a new haircut for the springtime when warmer weather approaches. Just a small blow with the blow dryer and a spritz of gloss and you are ready for the beach or back to work.

Her makeup is very light with a natural earthiness to her eyebrows, eyeliner, lashes and mascara. She has a slight brush of blush and a neutral rose lip color.

Her white blouse goes very well with her short hairstyle and gives a very feminine soft appeal. Small delicate post diamonds would have been a good final touch.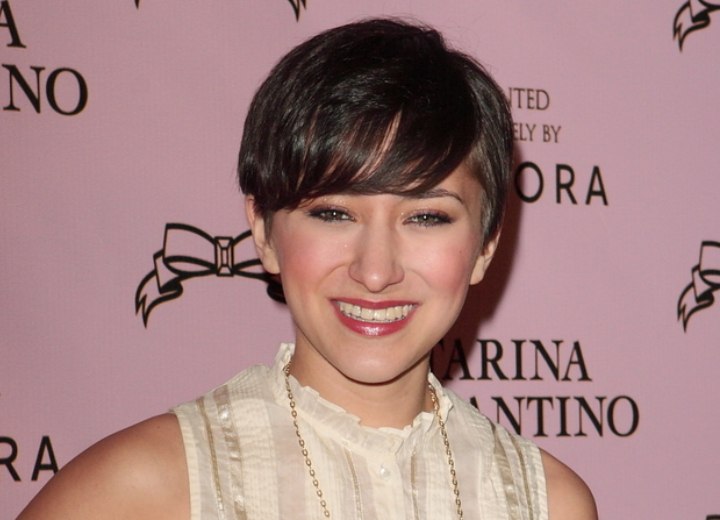 More Zelda Williams Hairstyles