Victoria Rowell's Hair Styles

Victoria Rowell in 2003 & 2006

Look closely into Victoria Rowell's face and you will see a sure sign of strength and tenacity that made her the celebrity she is today. She is wearing her hair parted into the center with cascade curls on top of each other all over her head. Is this a dream or what? One thing we know for certain, Victoria can certainly wear this delightful style. Look at her small pointed chin and high cheek bones, a definite certainty towards wearing that super style.

In the next style, Victoria is wearing all her hair towards the back flowing down her back. The top has been brushed back with a loop of hair secured in the crown to mesh with all of the hair in the back. There is a hair ornament on the top of the hair and small silver earrings on her ears to complete this exotic look in her strapless black and white dress. Everything looks good to go, on Victoria and the half up and half down hairstyle is complimentary with her fashionable gown, earrings and make-up. What a way to go!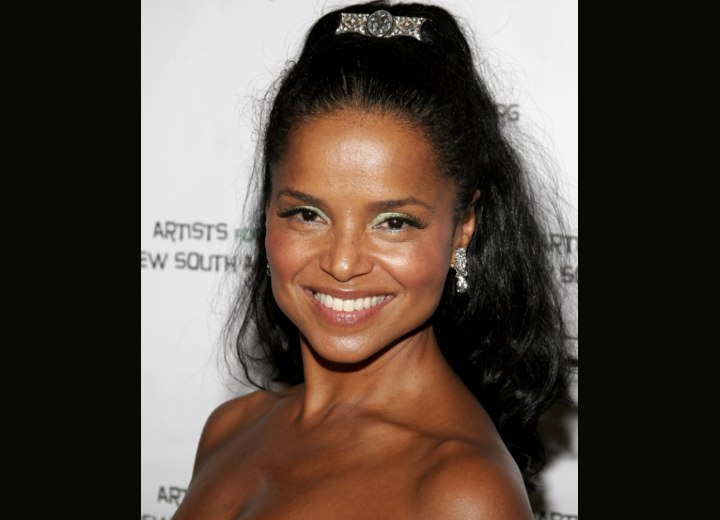 More Victoria Rowell Hairstyles