Braided Hair Extensions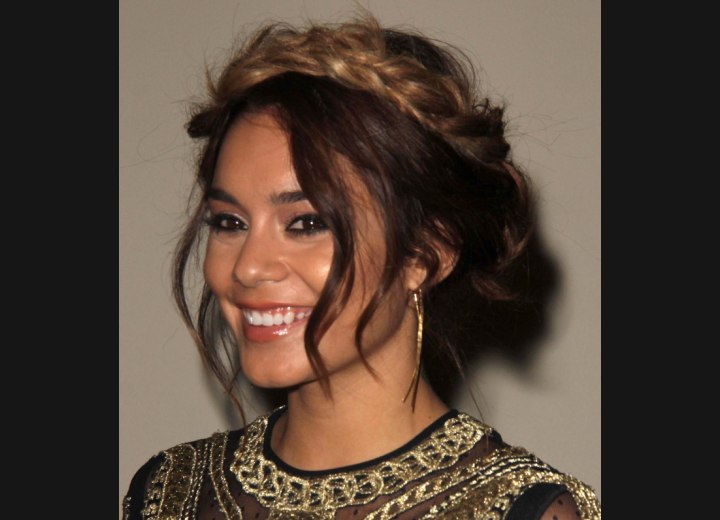 ↓ More Photos ↓

It doesn't get any more beautiful than a young, fresh-faced star. Vanessa Hudgens got dolled up and attended "Superstars for Hope" honoring Make-A-Wish (August 15th, 2013). Her eclectic attire and hairstyle definitely made her stand out from the crowd.



Dark brown hair is her signature color and light blonde braided extensions are added to her locks for a hip, ombre effect. The hairstyle has a lot going on which gives it a slight bohemian vibe.

Hair in the front is curled with a large curling iron to create a soft wave around Vanessa's face. Hair is teased in the back for a ratted texture and then crowned with wrapped braids, pinned on top for hold. The braids are thick and chunky and slightly ratted as well for added texture.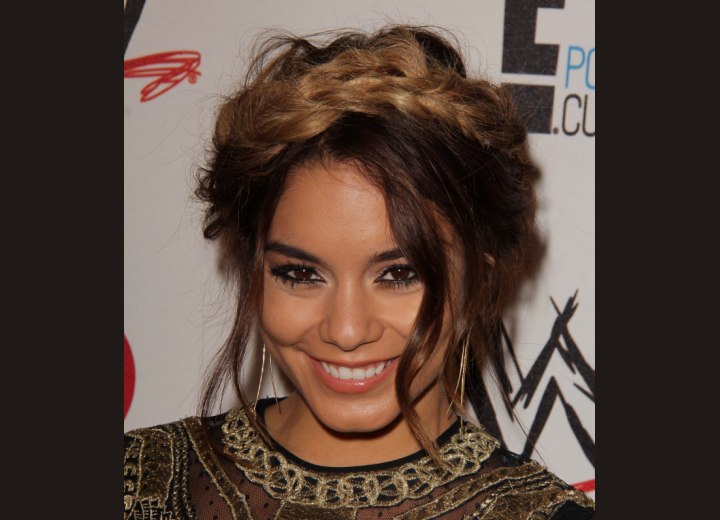 You can achieve a similar look with long hair of your own or simply buy extensions and braid them. Braided pigtails would be easiest, then wrap them on top of the head to create a crown. Secure with pins.

Vanessa's head to toe look may be considered slightly over the top by some but fashion is about taking risks and pushing the envelope. Her cool confidence and stunning smile make her absolutely radiant!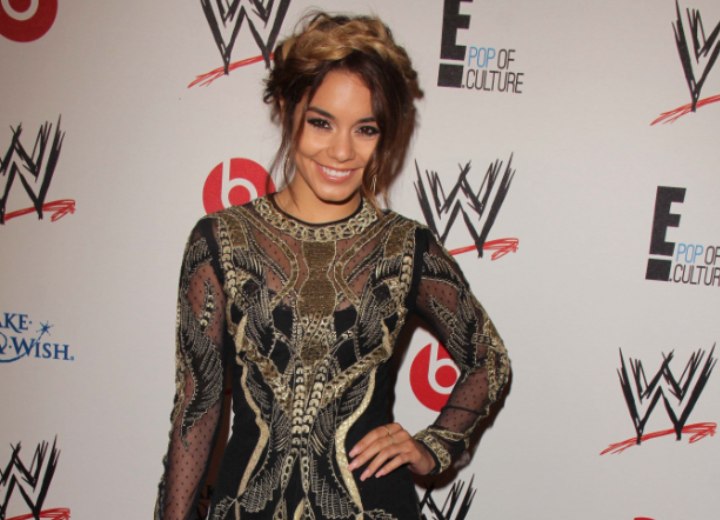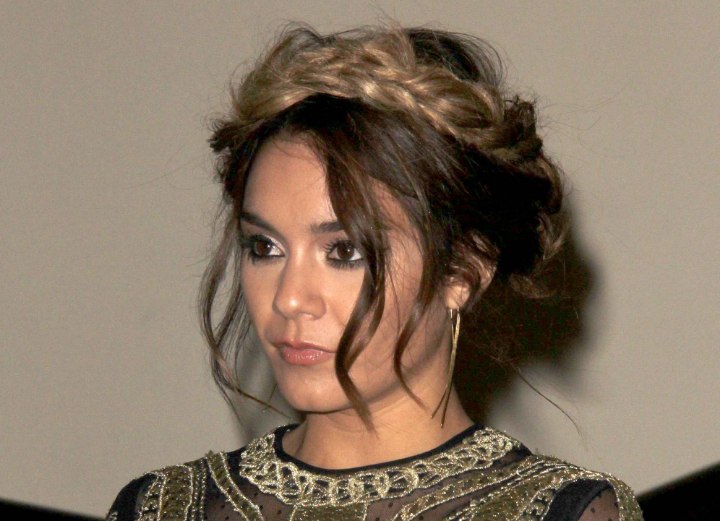 See also:
More Vanessa Hudgens hairstyles