Long Hair with Little Braids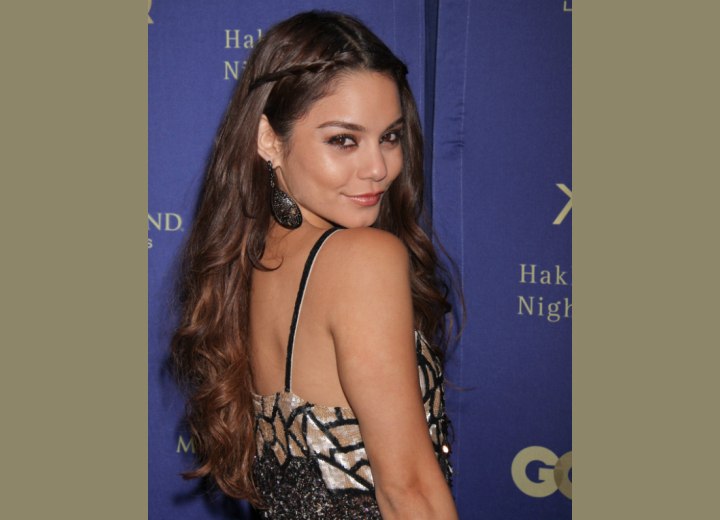 ↓ More Photos ↓

Check out this super long and super stunning hairstyle sported by Vanessa Hudgens on April 27th, 2013!



Her long curly locks seem to go on for days and days. Cute little braids are pulled back on both sides of her head and they're secured with a hidden bobby pin. You can achieve this same style with shorter hair, too.

To create this look on your own, simply part your hair down the center and grab a small section of hair to the left of your part and braid. Pull the braid back and secure with a bobby pin. Repeat on the right side of the part for the same style or just do one side to keep the look asymmetrical.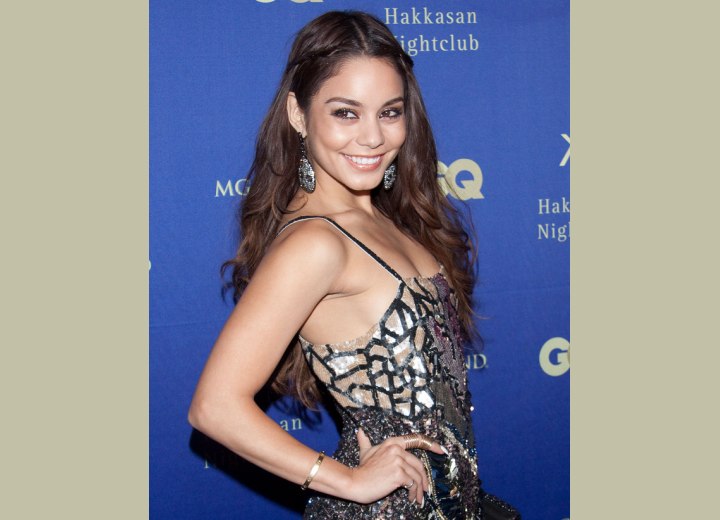 Vanessa's hair is extremely long and she definitely has some hair extensions inserted to help her with the length. A subtle ombré keeps her look fresh and fun. Her signature dark brown hair fades softly into a medium brown hue on the ends.

The braids are a great way to keep hair up and out of her face but still shows off her amazing length, volume, and texture. This is an awesome look to try for dressed up formal events or dress it down for more casual activities.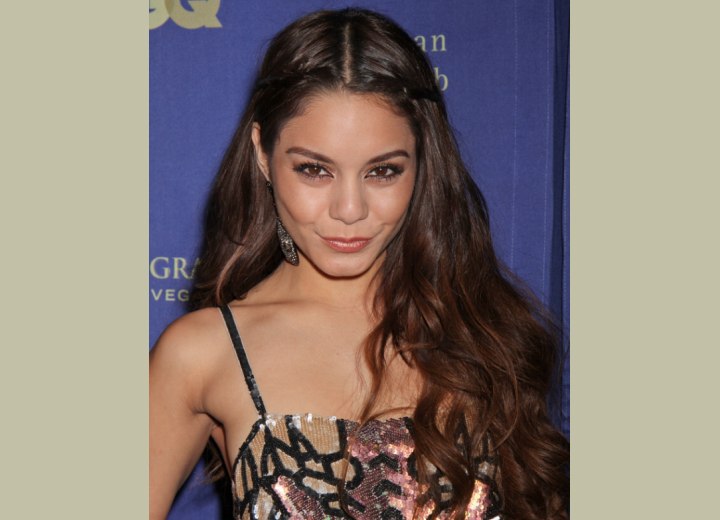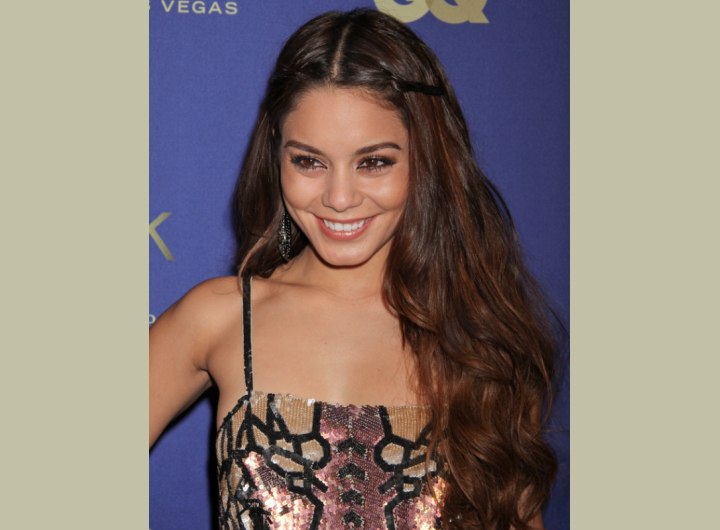 See also:
More Vanessa Hudgens hairstyles