Medium Length Hair with Layers

Tamie Sheffield has short layers all over her head with the exception of her bangs and top that are longer layered (October 9th, 2003). She has a very low side part that skirts flatly over to one side and flips out along with the rest of her hair.

The ends have been textured a little bit to help give the spring in this style. Her black dress goes well with her blonde hair, and have you noticed Tamie is a brown eyed platinum blonde? This style is an all around style that can fit into whatever social function attended and look like the bell of the ball.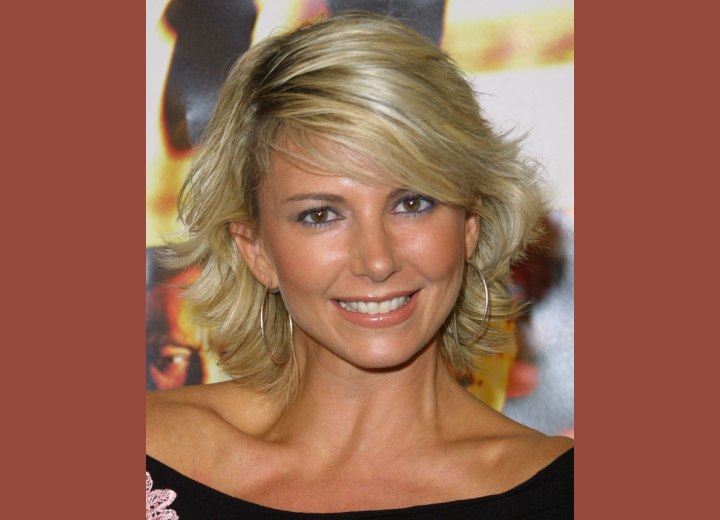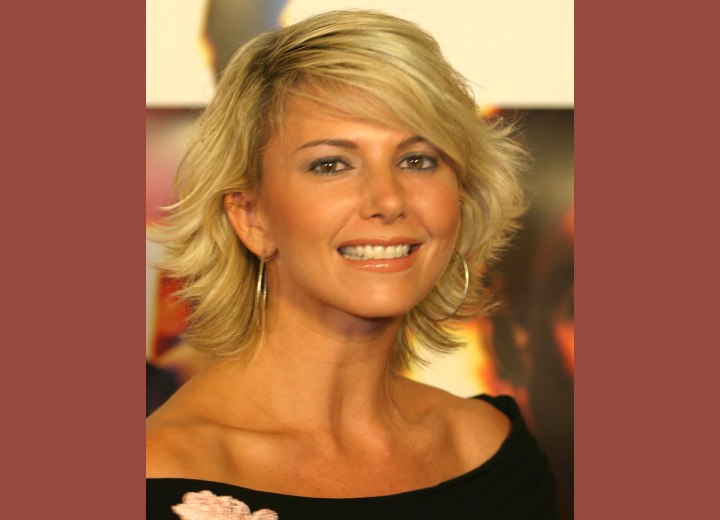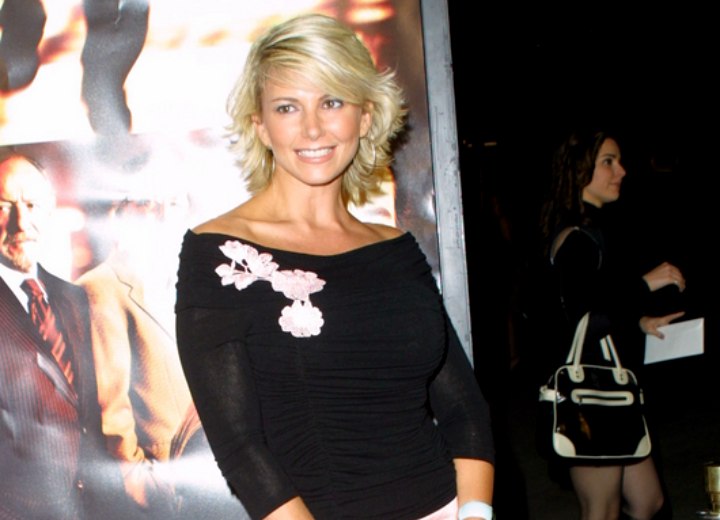 More Tamie Sheffield Hairstyles