Stephanie Pratt's Ponytail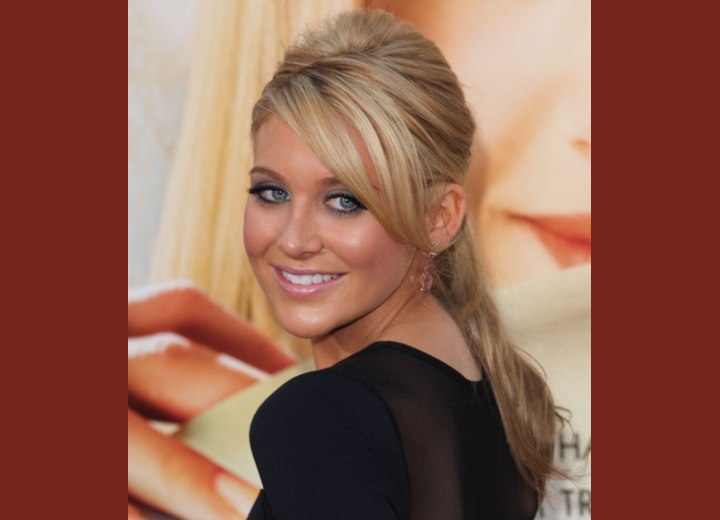 Click to enlarge

Stephanie Pratt was at the premiere of "Letters to Juliet" in Los Angeles on May 11, 2010 and she wore her long blonde hair pulled back into a ponytail type of hairstyle. The bangs were brought straightly over to one side and upon her temple in front of her ear.

Noting her hair was brought back we could see the many different colors of light warm browns and blondes that raced throughout her style. We also noticed the good contrast between her blonde hair and the elegant black color she was wearing.

Her make-up was worn with thick brows and eyeliner, light blue shadow, lashes and mascara. There was very little blush upon her apple cheeks and she wore a transparent white pink glossy lip color. A final touch of delicacy was the small drop earrings that hung below her hair.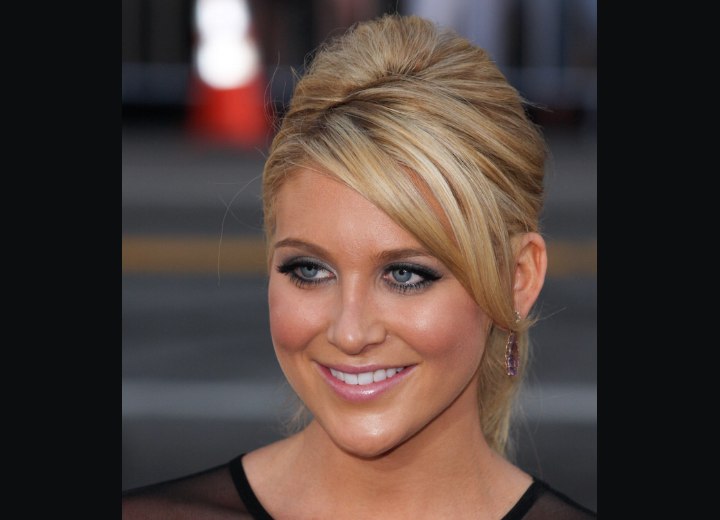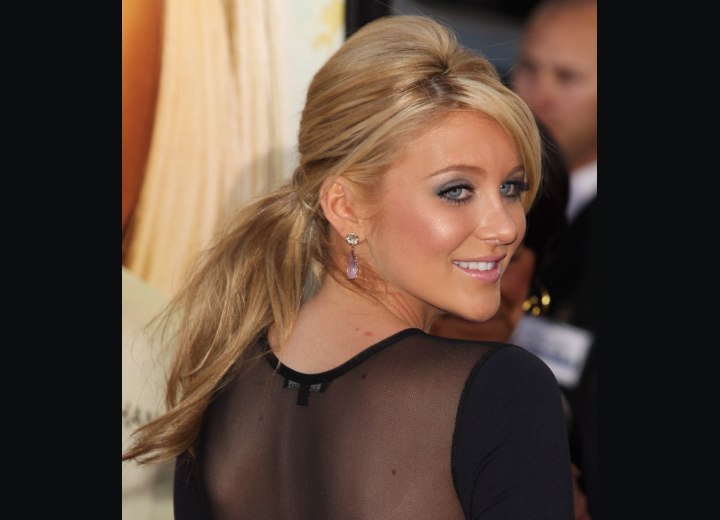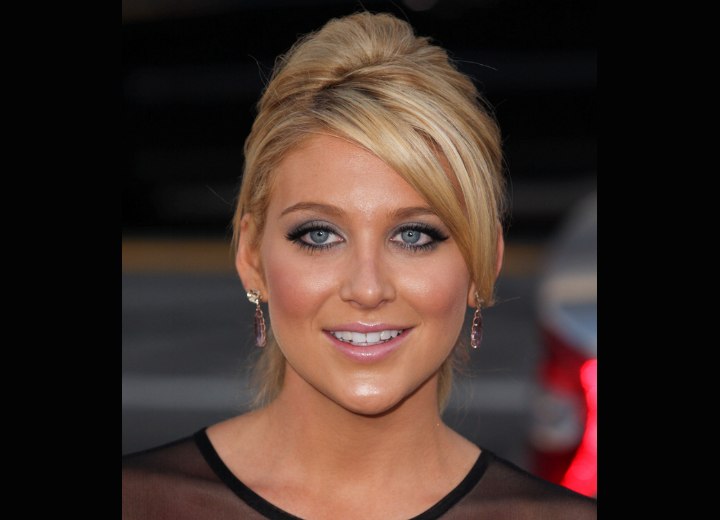 More Stephanie Pratt Hairstyles