Sterling Knight & Anna Faris Hair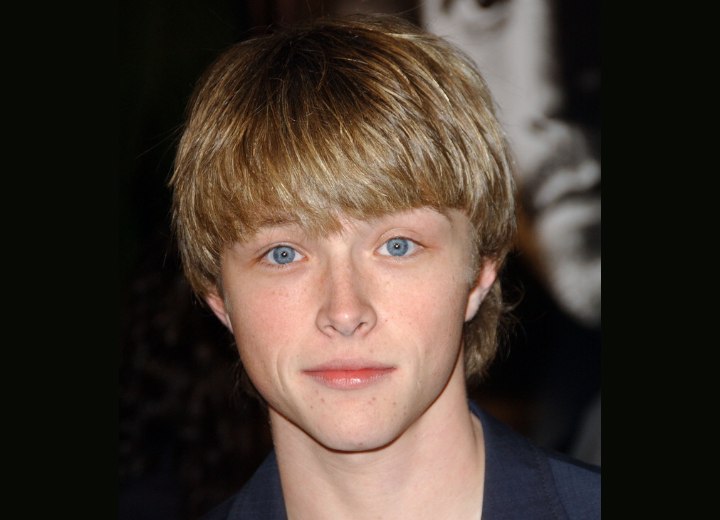 Sterling Knight

Sterling Knight has his hair cut in a short shag haircut with a heavy bulky top that is brought down and combed over his brows. The sides are long enough to cover half of his ears and to cuff the back of his neckline in irregular flips and dips.



His coloring has several tones of blonde, light brown and even shades of cinnamon. The hair coloring no doubt brings a lot of texture to Sterling's styling process and makes it easier for him when he is doing it by himself.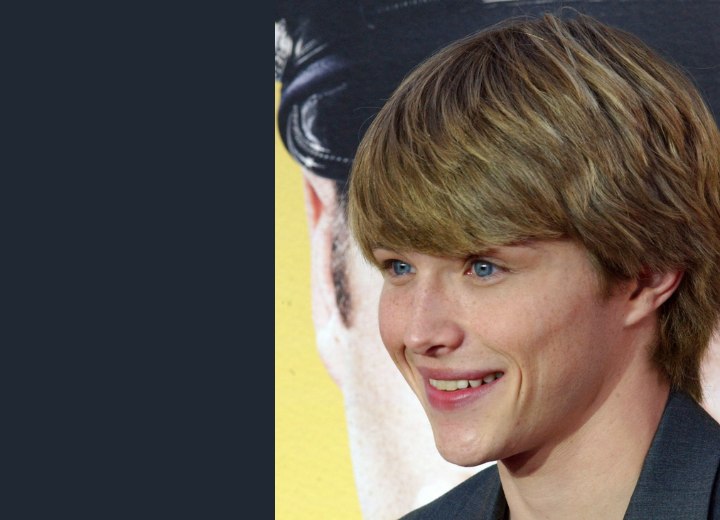 Tip: If you are looking to bulk up your hair, think about having some coloring done. Go for a consultation and get an experts advice on what would look good on you. If you are fearful, why not just begin with one shade higher than your original color or a few streaks of that shade. Go gradual if you aren't too certain about change.

Anna Faris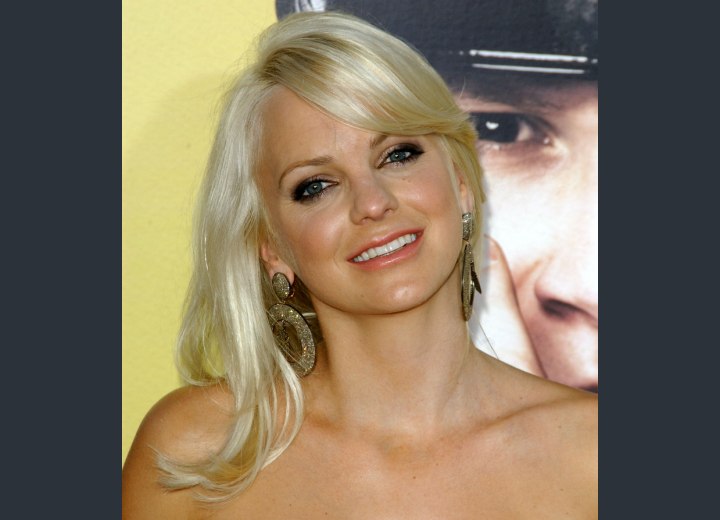 Anna Faris wears her long platinum blonde hair in angles along the sides and a side part that brings a heavy dip over her forehead that blankets over her brow. There are streaks of gold paneled throughout her platinum shield, which would tie into her touch ups from time to time.

My guess would be that Anna normally has more thin then medium textured hair and finds the use of protein gels and other products useful to style her hair. The blow dryer helps promote volume with the full satiny image she portrays.

Anna has a full face, slightly square with delightful apple cheeks and with wearing her large loopy earrings brings her face into a smaller appearance. No matter the size of your face or the type of your hair, there are simple tricks to maximize your positive attributes.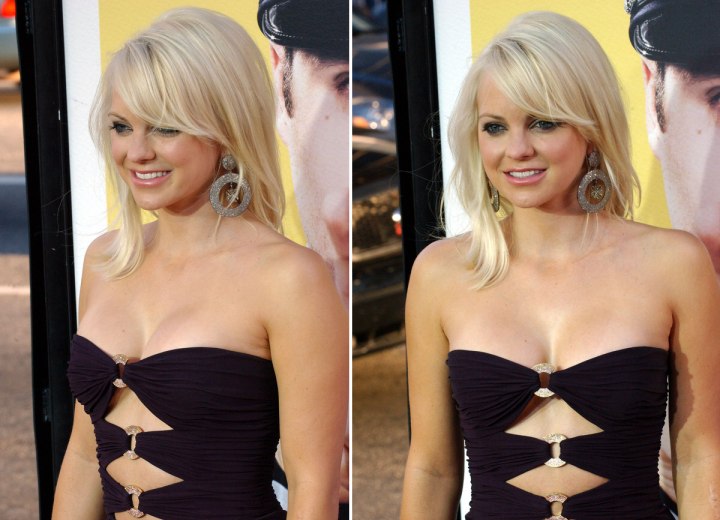 If you want to downsize your face, wear large jewelry. Her makeup is tanned with bronzing, a little blush, lashes, mascara, wisps of pencil in the brows, light beige shadow and dark shadow, eyeliner and light pink lip color.

This does not apply to Anna, but here is a tip for the larger ladies. Tip: if you are a large boned lady, never walk a small dog that would only make you appear larger, walk a large dog that will make you appear smaller.

Photos by PR Photos