Straightened Hair with Centre Part
Stephanie Pratt radiated when she attended "Planet 51" in Los Angeles, Ca. on November 14, 2009. Because a women's glory is her hair, Stephanie wore hers with a centre part and with the layers straightened to lie in the various sections that we can see.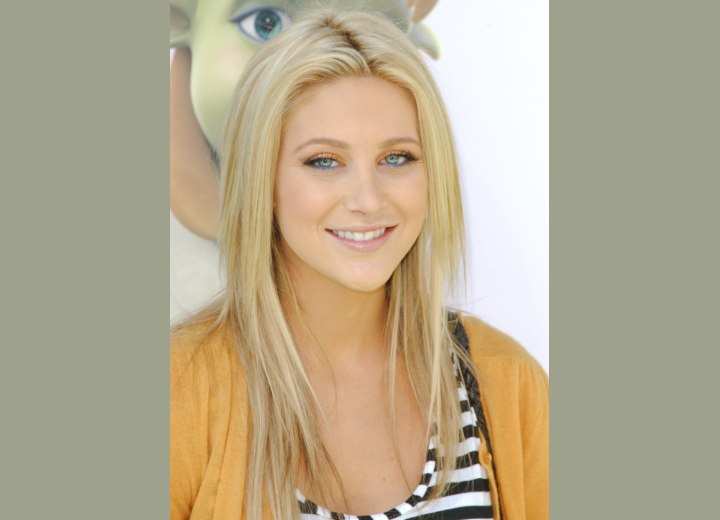 Click to enlarge

This can be a lot of work, not to mention the continual damage the blow dryer and curling iron do to your hair. Her hair has darker warm panels of blonde and also light sections of brown next to her overall blonde theme.

This hair color and style is considered to be high maintenance! Not only the continual blow drying and straightening but also the coloring would be a large issue. There are one small twisties on each side of Stephanie's part that brings her hair away from the forehead that would be easy to make, just twist it back with your fingers and set with a holding spray.

A large vented brush will help you blow your hair into a smooth line similar to Stephanie's. I favor a brush with a rubber grip when you are time tasking.

Stephanie has an oval to heart shaped face and can wear any hairstyle we would put on her and because she is young, she can get away with the hair hanging along her side and the light gloss colorless lip tint. Her foundation is fairly heavy with concealor, a light warm beige shadow on her lids, attractive eye brows a little darkened, dark eyeliner that begins in the center top and edges out to her sides with the lower section inward in blue. She isn't wearing any blush or bronze.

She is wearing a mustard colored cardigan over a black and white striped shirt. The mustard cardigan is quite attractive and she can get away with it, however other colors would bring out more sparkle in Stephanie such as a rose or turquoise.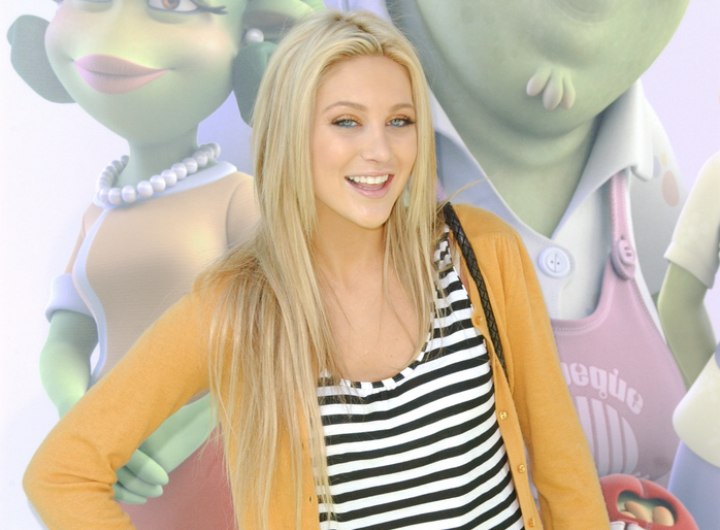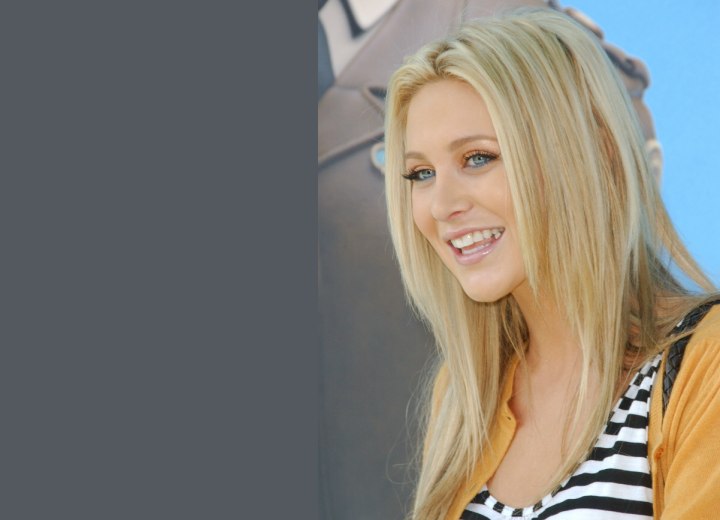 More Stephanie Pratt Hairstyles