Stacy Keibler's Healthy Looking Hair

Stacy Keibler has quite the resume including actress, model, and professional wrestler! You don't see that too often. She has most recently been on the scene for all the events she has attended with her boyfriend George Clooney. This photo, taken of Keibler at the Matt Leinart Foundation Celebrity Bowl back in 2009 (July 13th) shows a very sweet side of her.

Black pants, a bright orange shirt, and a statement necklace are all topped off beautifully by her stunning silky hair. Stacy's long hairstyle is cut several inches past her shoulders with layers on the bottom to create flip and softness. A deep side part is perfect for showing off her long swooping bangs. The bangs help offset her oval face shape and add balance. The bangs fall right above the brow and then angle down around the eye so she is not covered up.

Her hair is blown out to perfection. Always remember to protect your hair with the right heat barrier products before using any heat on your strands. Keibler's silky smooth strands are shiny and extremely healthy looking. Her hazel eyes are glowing next to her pale blonde locks. A slightly darker blonde peeks out from underneath and adds dimension to the look. We love it!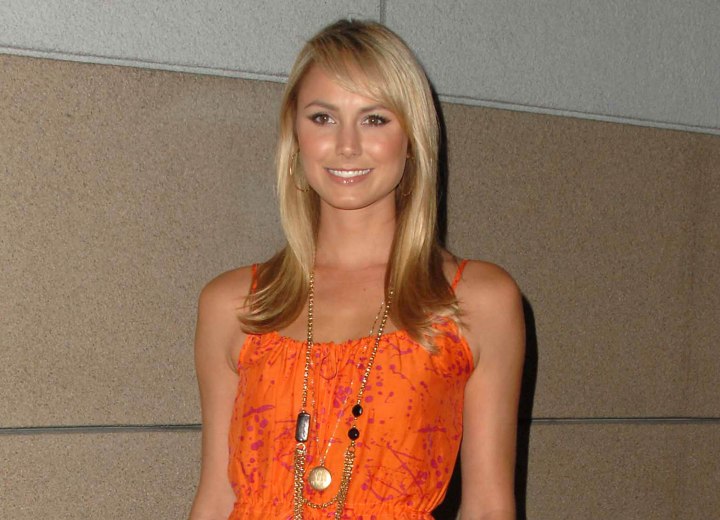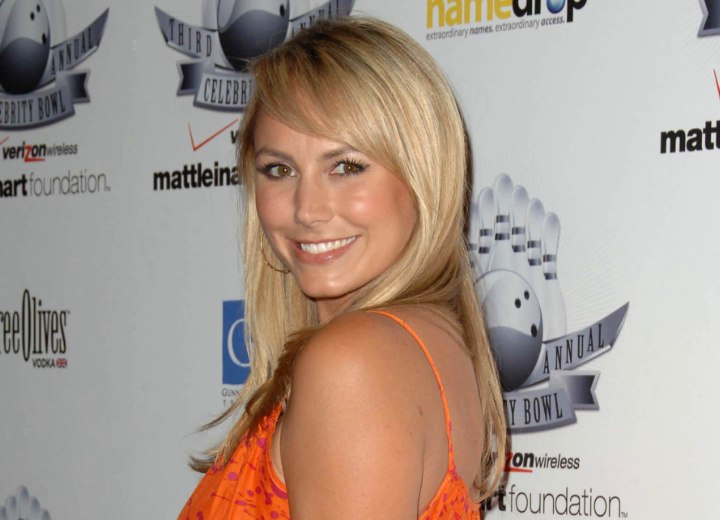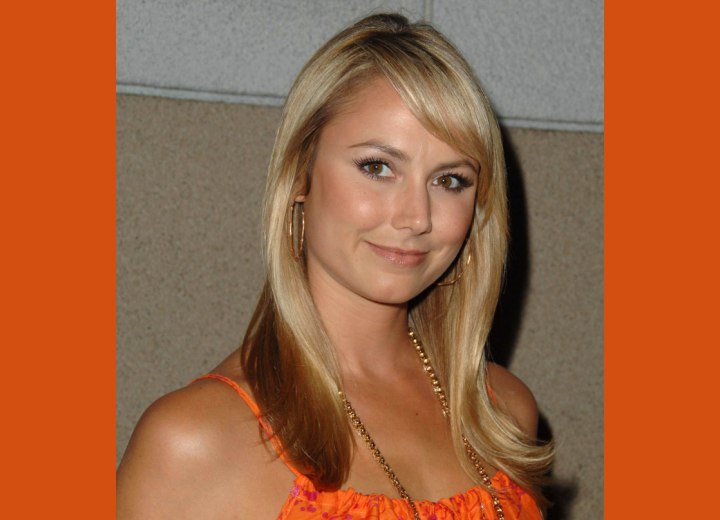 Related Post: More Stacy Keibler hairstyles
Photos: S. Burkley / Shutterstock