Foiled Blonde Hair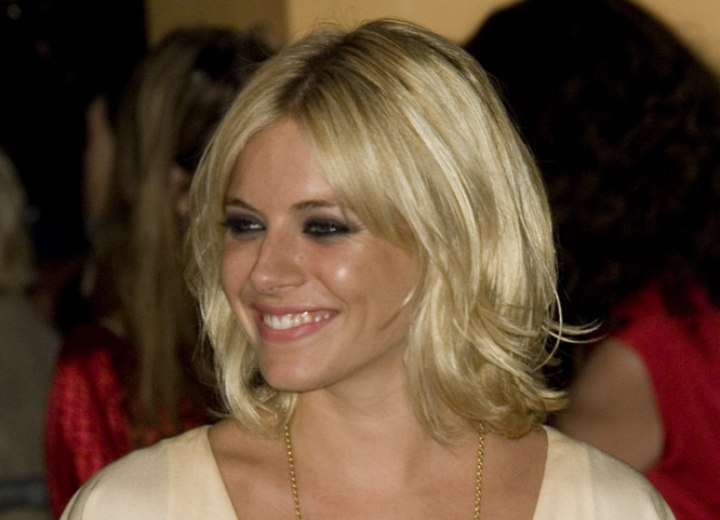 (Scroll down for more photos ↓)

Sienna Miller has tri-shades of foiled blonde hair that has been designed in a lovely long layered style (January 25th, 2007).

This means she has a very long crown with layers at the bottom of her four inches creating a ruffled flip. Her bangs are long enough to be tucked under the hair on the sides accommodating her center part.

There are several ways you can have this medium length hairstyle for yourself. Begin with your conditioned wet hair and part in the middle. Roll with medium sized rollers all around the head going under measuring even with the ears. The rest of the head roll turned upwards. This would be about two rows depending upon the amount of hair.

Dry, brush and spray moving your fingers in and out of the hair for separation.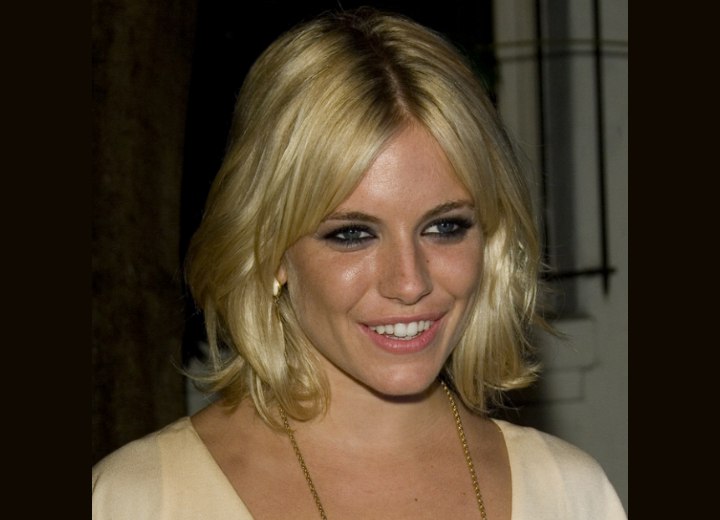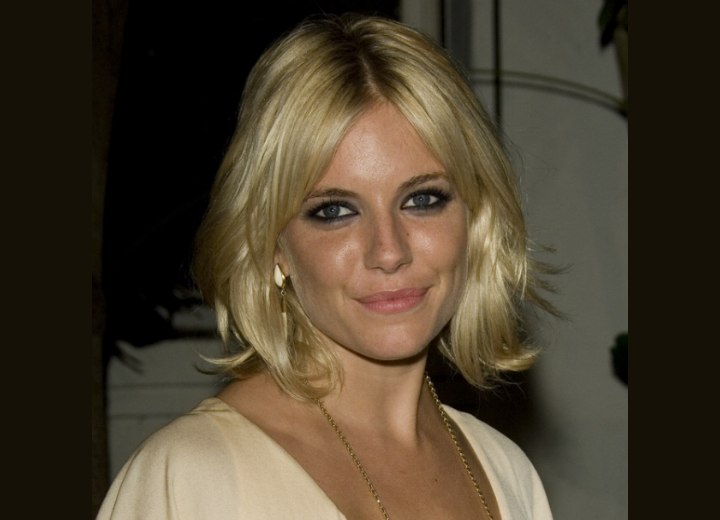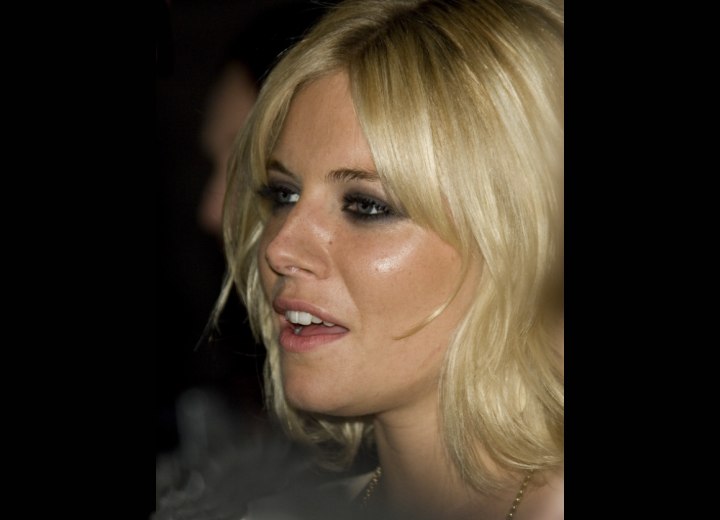 Photos by PR Photos

See also: More Sienna Miller Hairstyles