Sharon Stone's Stunning Short Hair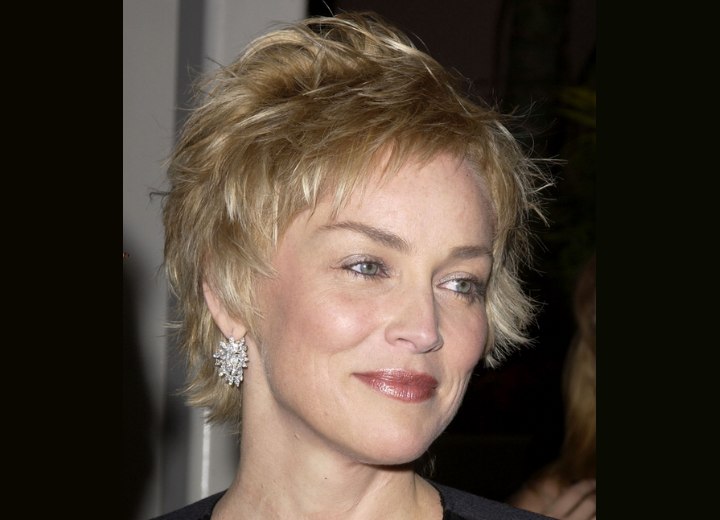 ↓ More Photos ↓

Sharon Stone has always been a Hollywood super star. She has had many hairstyles through the years but her signature short haircuts have always been our favorites.



Sharon is photographed here at the Clive Davis Annual Pre-Grammy Party on February 12th, 2005. Her short pixie haircut is slightly longer around the ears and neck, giving the overall look a softer silhouette.

Keeping the strands soft and razor cut allow the actress to really have fun and play up the whimsical texture. She pulls the top fringe towards her face and roughs up the rest of the hair with some pomade for a totally sexy result.

She looks stunning and makes her look polished and sophisticated with large diamond earrings, killer makeup, and black satin accents. This is definitely taken out of the book of "how to look stunning with short hair". We love it!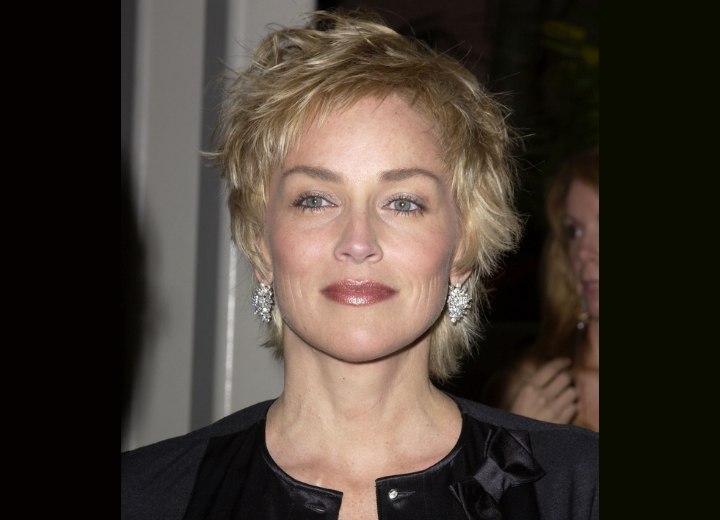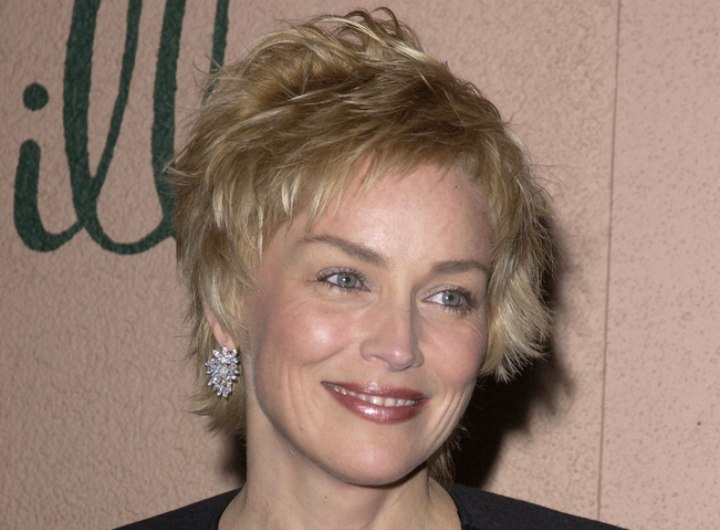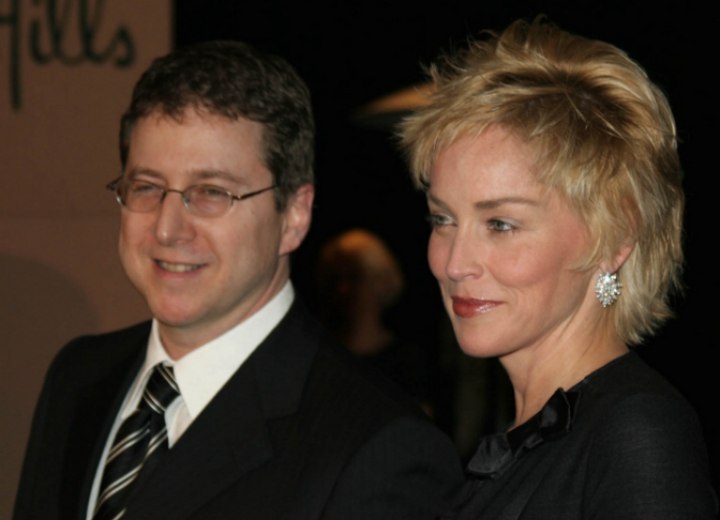 See also:
More Sharon Stone hairstyles