Sharon Stone's Perfect Pixie




↓ More Photos ↓

The pixie haircut has made a huge comeback in the past couple of years but one star who has been rocking the look for years has been Sharon Stone.



These great photos are of Sharon when she attended the 10th Annual Angel Awards Hosted by Project Angel Food in Los Angeles on August 21st, 2003. It are older photos but Sharon looks timeless with this perfectly cut pixie.

Her thick but fine textured hair is tapered around the neck and face with slightly longer layers on top. The length on top gives the actress the ability to swoop the hair over and to the side. Hair is left longer over the ears to keep it soft and feminine. Stone's round shaped face is the perfect fit for this hairstyle.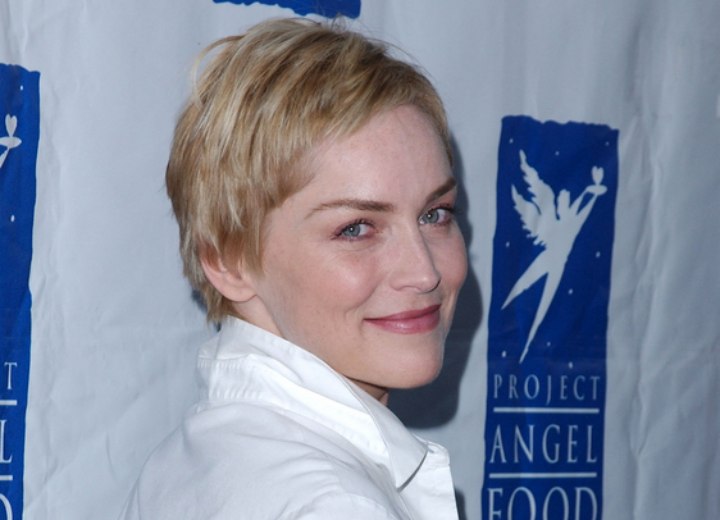 We are in love with the playful elements of color and texture in this short hairdo. Pale blonde flecks are intertwined with slightly deeper gold tones that make for a fabulous display of dimension.

The hair is cut with a razor to give a choppy and blended texture. We also love how easy and low maintenance this cute and simple crop is. A blast from the past hairstyle that is still holding up after ten years. Not bad Sharon!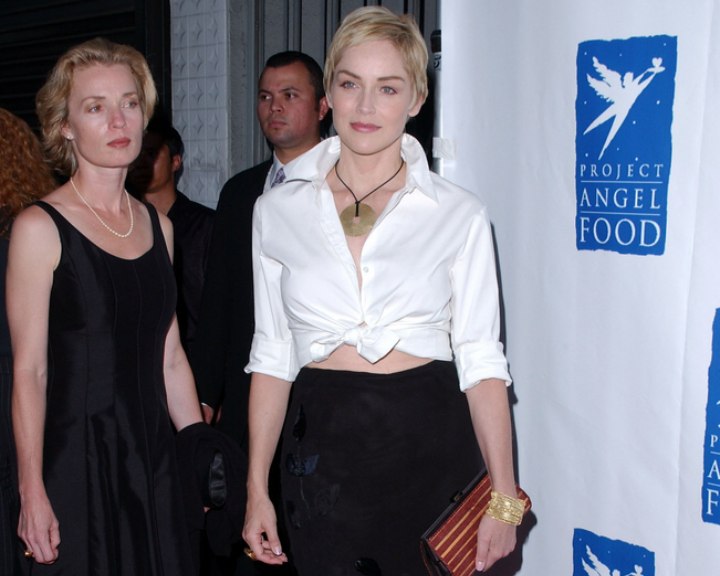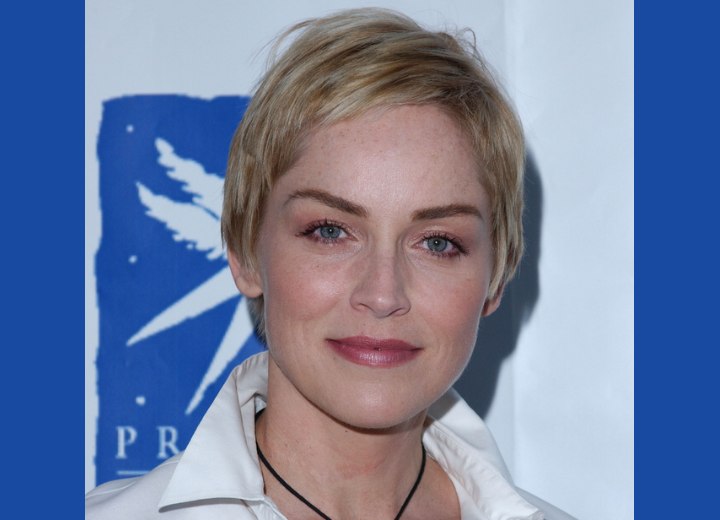 See also:
More Sharon Stone hairstyles