Sharon Stone's Shiny Look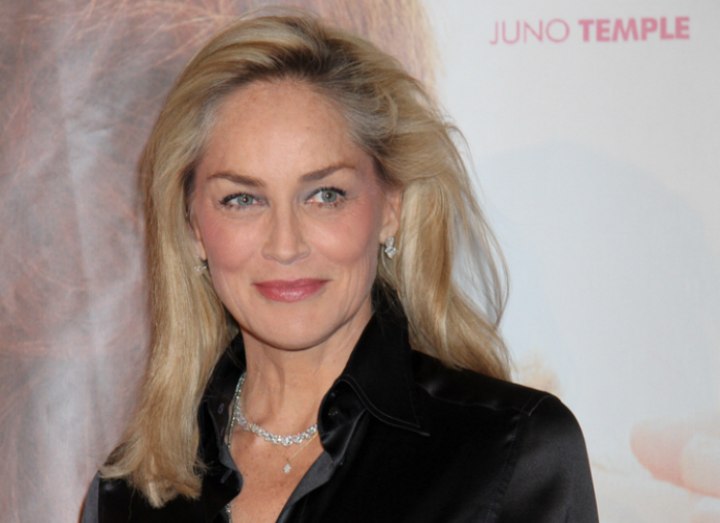 ↓ More Photos ↓

Out on the red carpet for another movie premiere (August 4th, 2013), Sharon Stone has been rocking it for a long time. She looks great and showed up looking gorgeous at the Las Vegas premiere of her new movie "Lovelace".



The actress wore a sleek and silky blouse and skirt and topped off the look with a smoothed out hairstyle. Her hair is cut at a length that is just a few inches past her shoulders with subtle layering on the bottom for shape.

Sharon's long strands were blown out straight but with lots of body and volume. Her hair is parted to the side for added shape and interest. By styling the front hair back and away from the face it helps open her up and keeps the look light and fresh.

Sharon's signature blonde hair is full of dimension and compliments her wonderfully. Her overall look is sophisticated and she pulls off being a 55 year old woman like no one else. Bravo!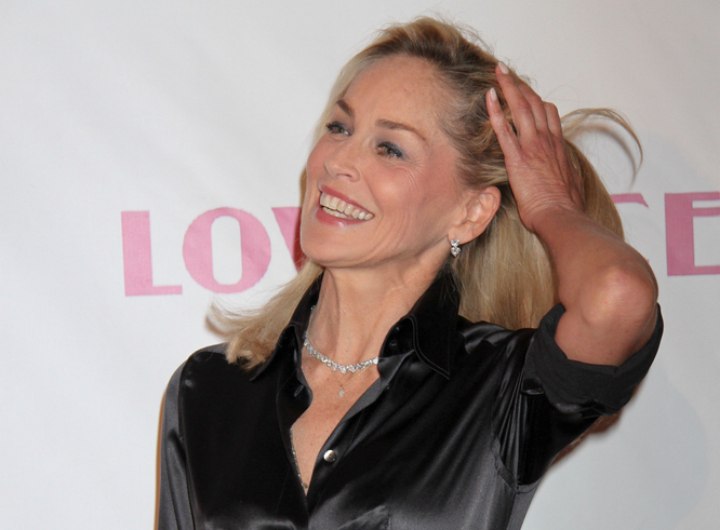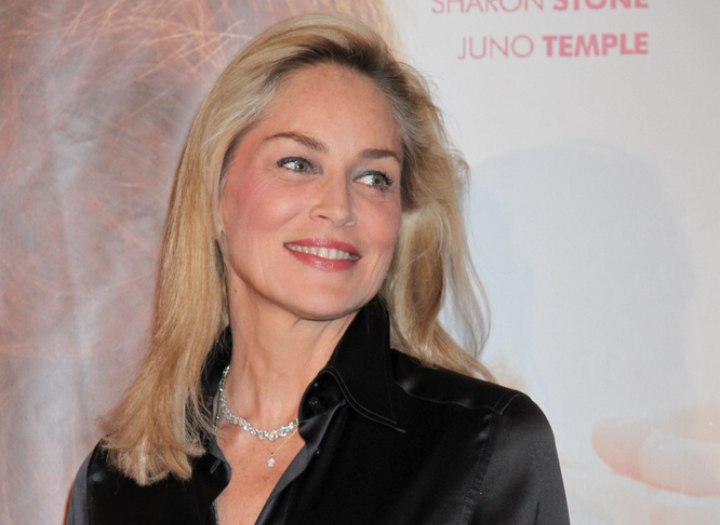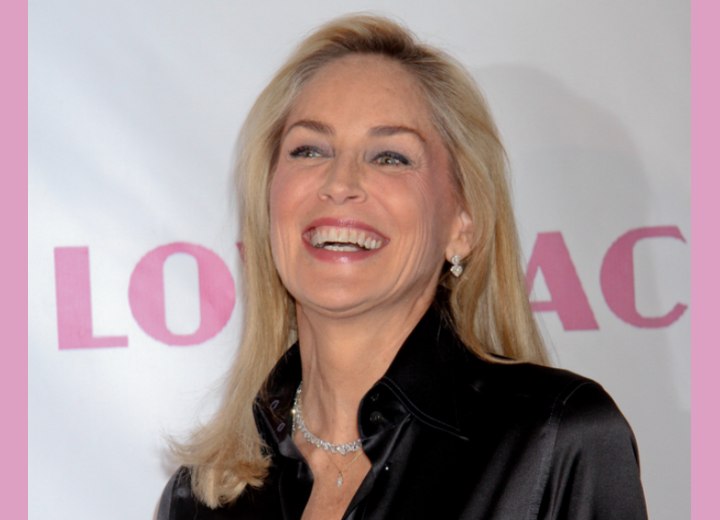 See also:
More Sharon Stone hairstyles