Shania Twain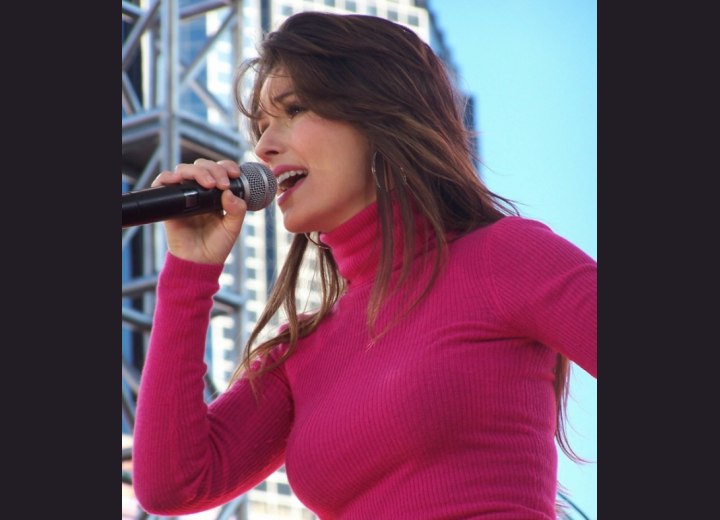 (Scroll down for more photos ↓)

Shania Twain brightened up the Good Morning America Studios in Nashville on November 5, 2004 not only with her pink turtleneck sweater but also with her bright smile and great hair.



Simplicity is again the key to an impressive and very alluring look. Her long hair was cut into just a few sweeping long layers and styled straight. A bit of texture in the tips keeps the lines soft and she also had a good lift on the roots around the sides and on top of her head.

This easy trick, achieved with a blow dryer and styling brush adds instant volume and just a bit more of that salon finished touch that makes a hairstyle stand out. The rich brown color has a wholesom and earthy appeal that perfectly matches Shania's type.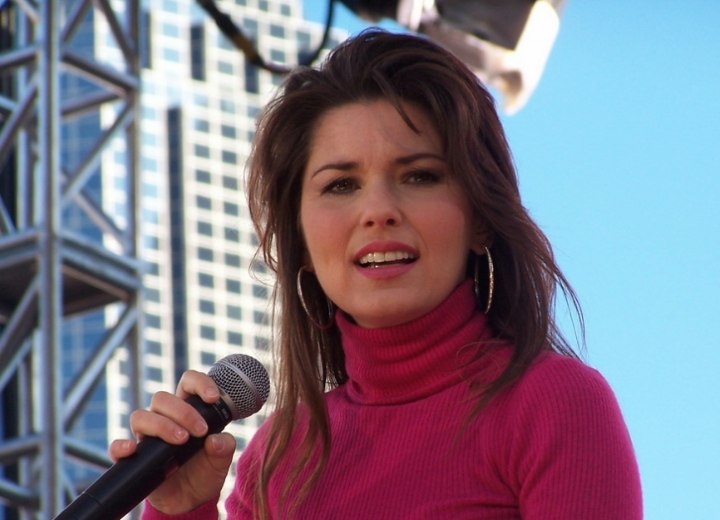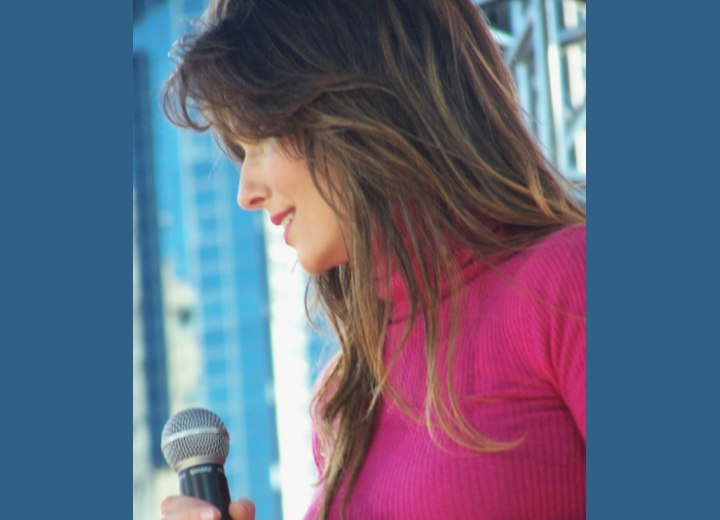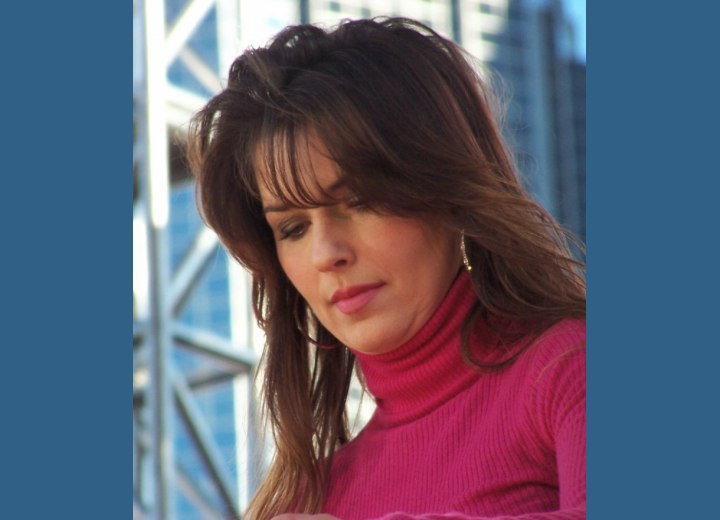 Photos by PR Photos

See also: More Shania Twain Hairstyles