Selma Blair's Short Rounded Haircut

Once again Selma Blair gives credence to the shorter cuts (January 16th, 2008). This time, her crisp cut has been snipped in a way to be more rounded around her head.

The sides fall over the ears in an angle leaving enough peek for the earrings. The back could be snapped up closely to the nape of the neck while the length of hair gets longer gradually going upward into the crown for volume on the top. Heavy thick pieced bangs are selectively placed across her forehead and over a brow.

A blow dry and a spritz of gloss will bring this style in a flash, as long as you get the haircut first. Selma continues to build up her pretty brown eyes with various light and dark shadows, mascara and touches of blush. Her medium neutral lip tint is an attractive asset for her easy hairstyle.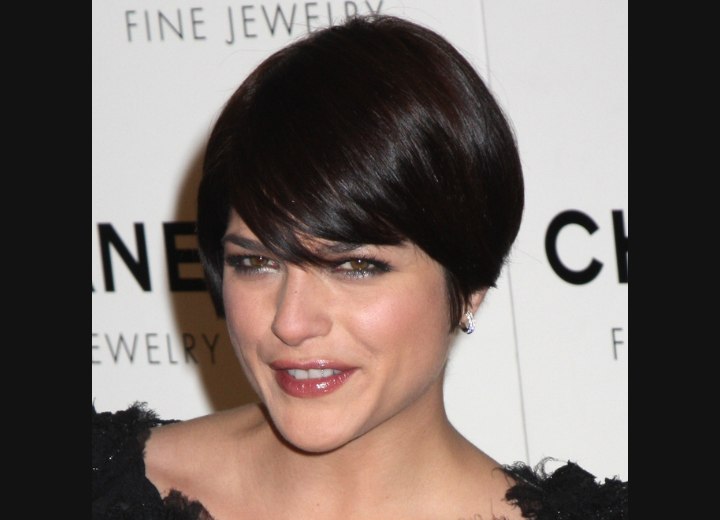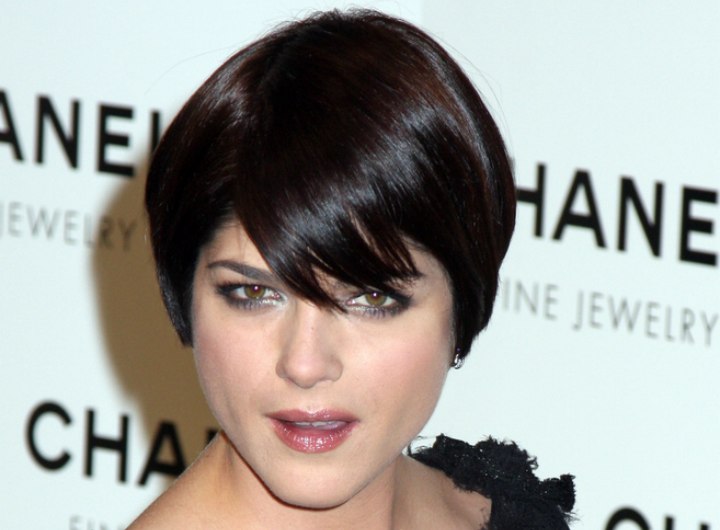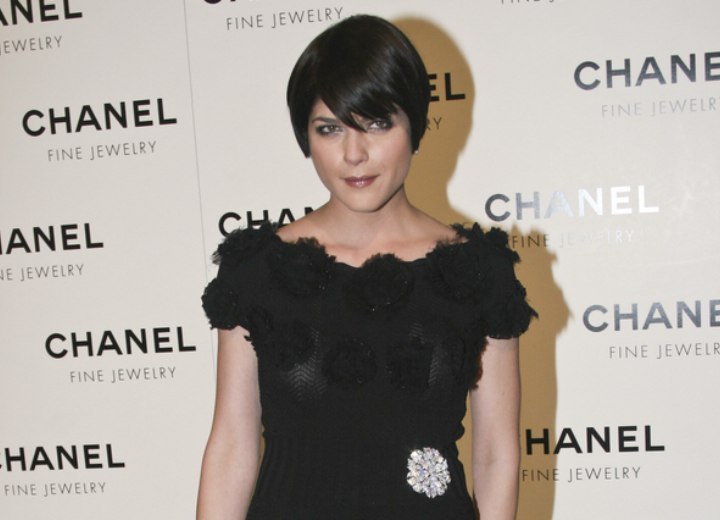 More Selma Blair Hairstyles