Selma Blair's Short Hair

Selma Blair is wearing her dark hair in short layers that gives a retro feel in a flirty look (January 14th, 2003). The hair is combed smoothly away from her face with small tucks of hair that can wind around her ears if she desires, similar to the way hair was styled in the early sixties. The top is nipped and styled in thick pieces of hair that point to her attractive eyes.

Her eye-catching profile is caught in the photo through the creativity of this stunning haircut. The haircut exhibits her eyes, her high cheekbones, lovely jaw line, perfect nose and mouth and neck. Yes, the right haircut can do all that and more. A real addition is her light translucent make up that features a classy display of organic appeal for many.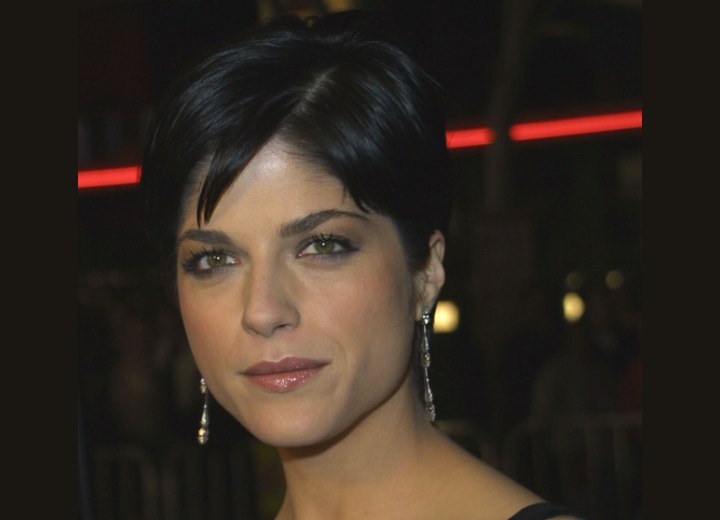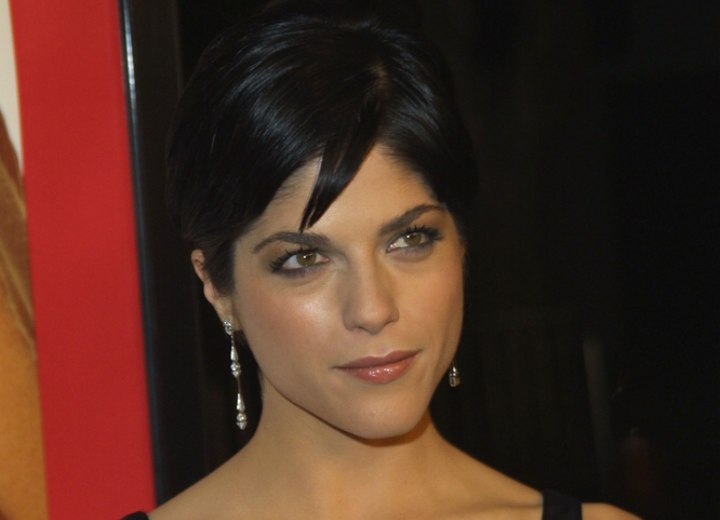 More Selma Blair Hairstyles