Sarah Shahi - Hairstyle for Glasses

Sarah Shahi looking great with glasses. The right glasses can be a great fashion accessory and actually look sexy. They give her a very smoking hot teacher or secretary vibe. We love it! Though her overall look is pretty laid back the casual feel of her long hairstyle is pretty sexy, too.

Sarah's length falls just a couple of inches past her shoulder line. Layers are cut in at a variety of different lengths to help take out some heaviness and keep the style light and flirty. The shortest pieces are cut right at Sarah's cheekbones. These shorter strands help frame her pretty face and give the overall hairstyle versatility.

And can we talk about her gorgeous chocolatey strands? The rich, dark brown color has the appearance of lighter pieces but it is simply very shiny hair that catches the light beautifully. Sarah wears her hair in it's natural, wavy state. The texture is in between straight and curly but it lays nicely and has lots of personality.

This is a great hairstyle for ladies with medium to thick amounts of hair with naturally wavy texture. Sarah is a true natural beauty and really shines at Maxim's 2008 Hot 100 Party (May 21st, 2008).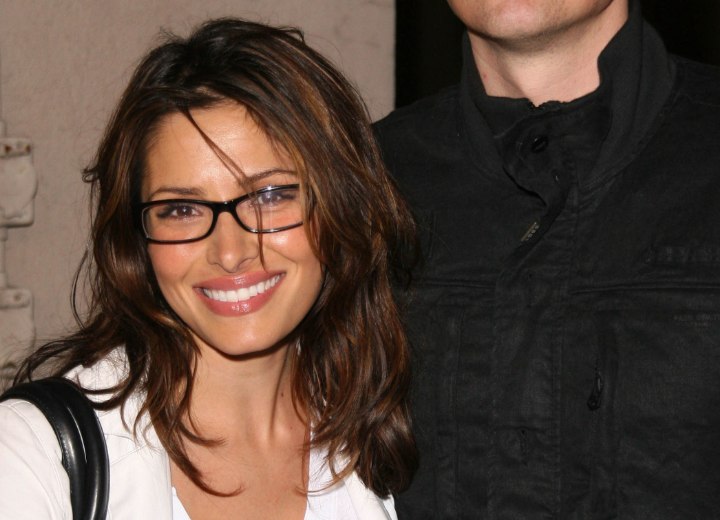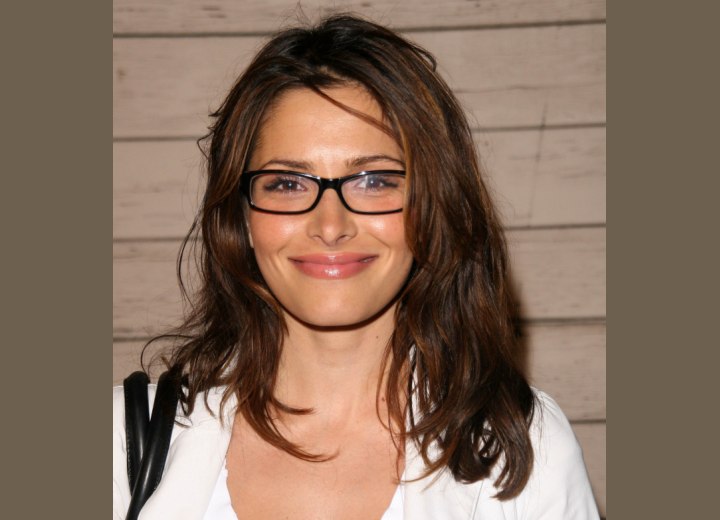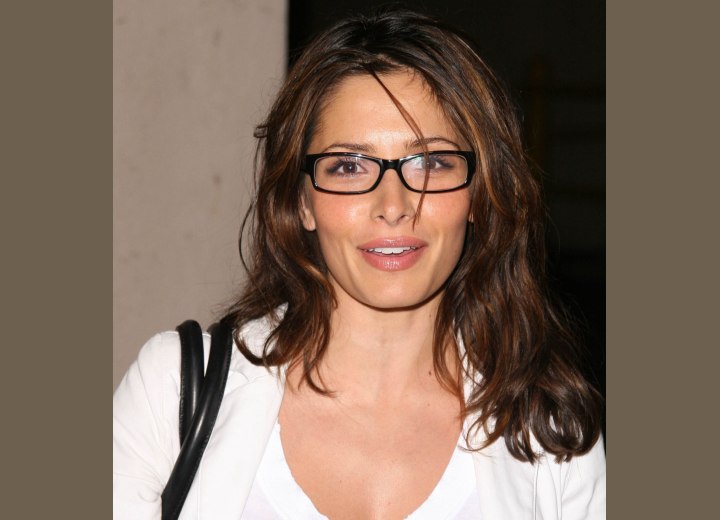 Related Post: More Sarah Shahi hairstyles
Photos: S. Bukley / Shutterstock