Sara Rue's Long Sleek Hair

Talented actress Sara Rue might not have made the best choice with her transparent and bra strap showing dress at the Lili Claire Foundation's 6th Annual Benefit on October 18th, 2003 in Beverly Hills, but her hair was a sight to behold.

Bathed in a warm mahogany glow with sassy vanilla and nutmeg accents, Sara's tresses radiated with magma force. Always finding a way how to spice things up even more, Sara added a large faux flower behind her right ear.

Another great feature of the long, sleek hairstyle were the short and fringy bangs, that were cut right above the eyebrows in a lightly slanted line from right to left.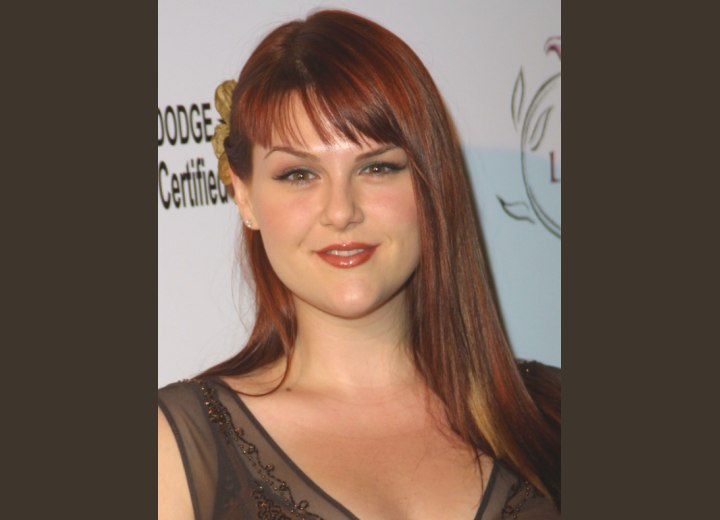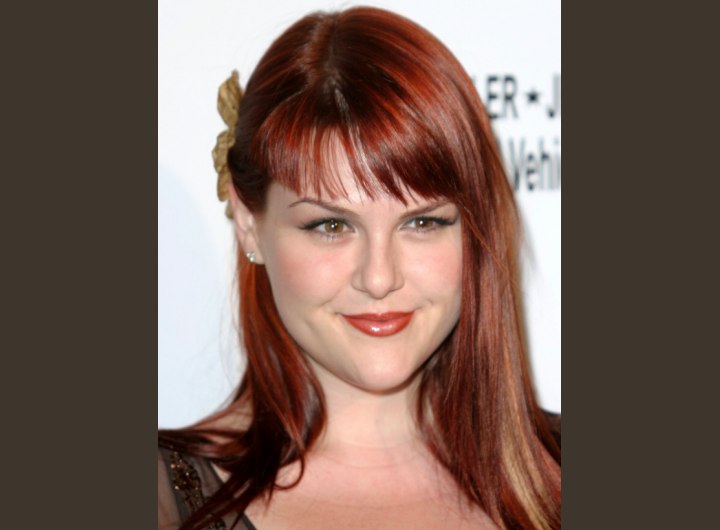 More Sara Rue Hairstyles