Timeless Classic Hairdo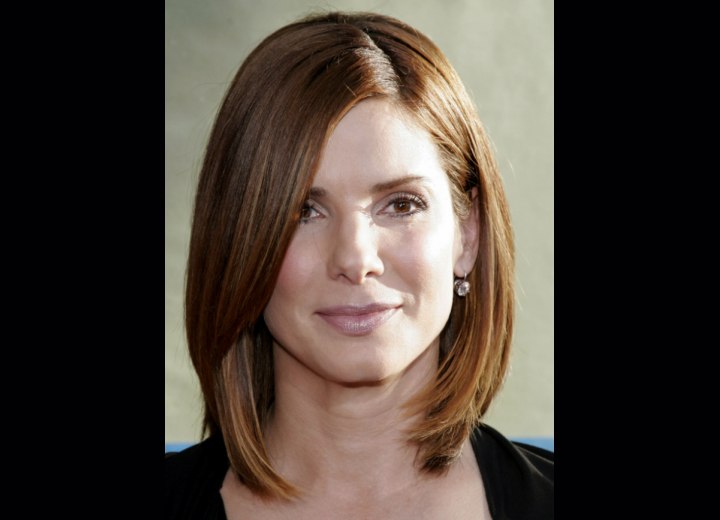 ↓ More Photos ↓

Sandra Bullock bet on a timeless, classic hairdo for the premiere of her supernatural love story "The Lake House" on June 13th, 2006 in Los Angeles, California.



A long bob is a sassy and always trendy solution to look great for every occasion. In this example the surprising elements were the diagonal side part, long bangs and lightly textured ends.

The real sensation here however is the hair color. The warm chestnut, bronze highlighted with sun kissed honey blond strands brings out the color of Sandra's eyes and brings a warm and sensuous glow to her face.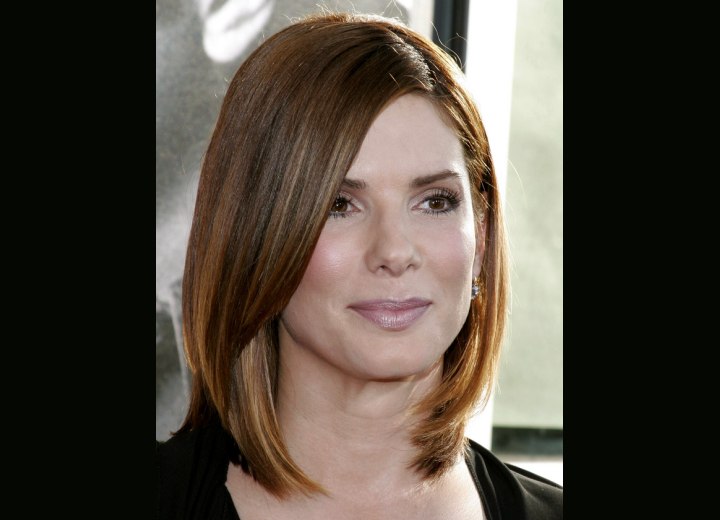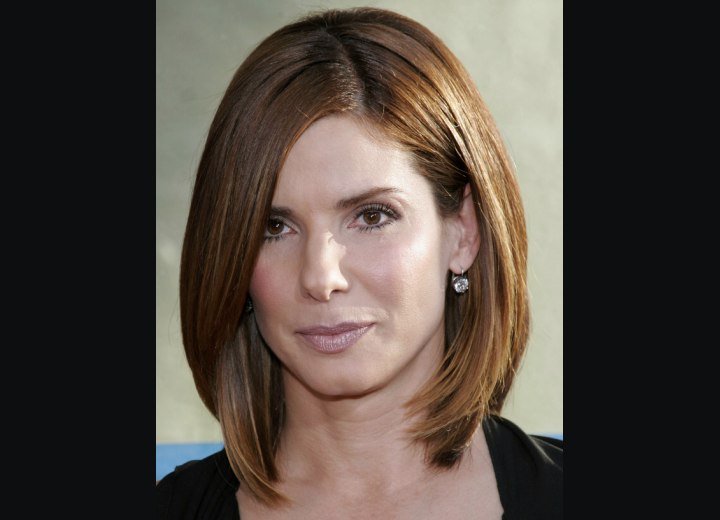 See also:
More Sandra Bullock Hairstyles