Sami Gayle's Pixie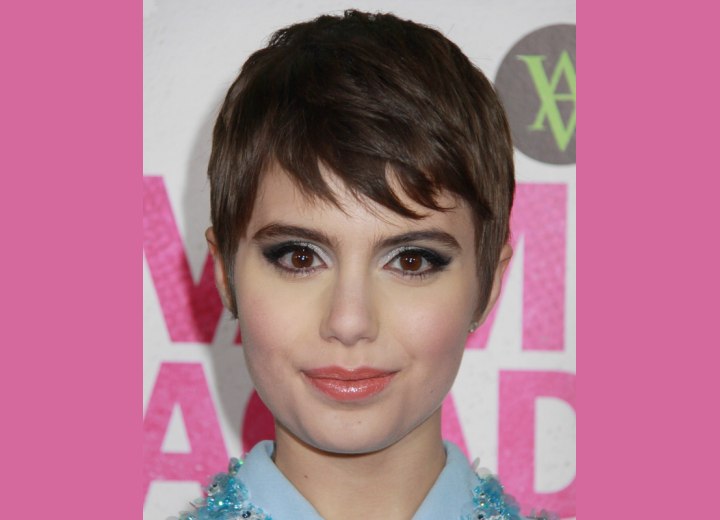 (Scroll down for more photos ↓)

Want to find out how to look super cute with a practical and low maintenance haircut? Then take a look at this retro modern look from Sami Gayle at the "Vampire Academy" Los Angeles Premiere (February 2nd, 2014).



Her sweet pixie cut is styled and paired with a dress that has a sixties feel to it. The young star looks like a brunette Twiggy. Absolutely adorable! Pixie haircuts are being seen on stars more and more yet seldom women are brave enough to try them out in the salon. Consider a pixie if you have more petite features and a heart shaped face. Round faces would work well, too.

Sami's short crop is cut tapered around the neck and ears with soft sideburns and a longer fringe. Her hair is pushed forward on top and then bangs are pieced out and brushed slightly to the side. The bangs and edges of the cut help frame her heart shaped face perfectly. The texture of her hair seems to have a subtle wave and it amped up with a touch of hair pomade. Dark chocolate colored hair goes great with her beautiful brown eyes.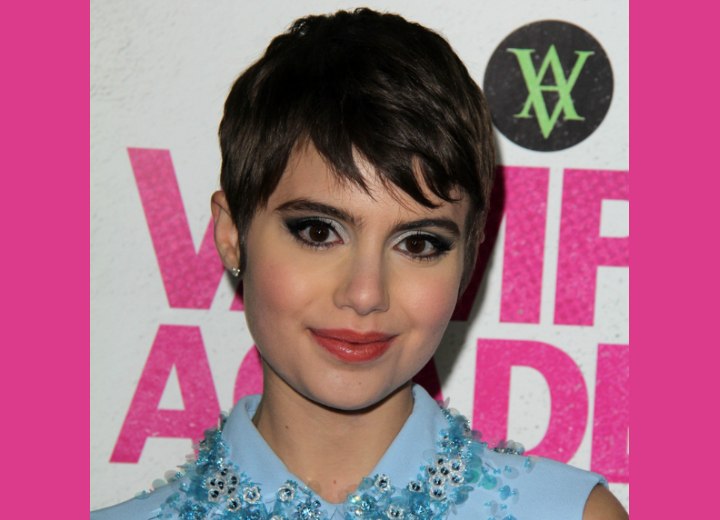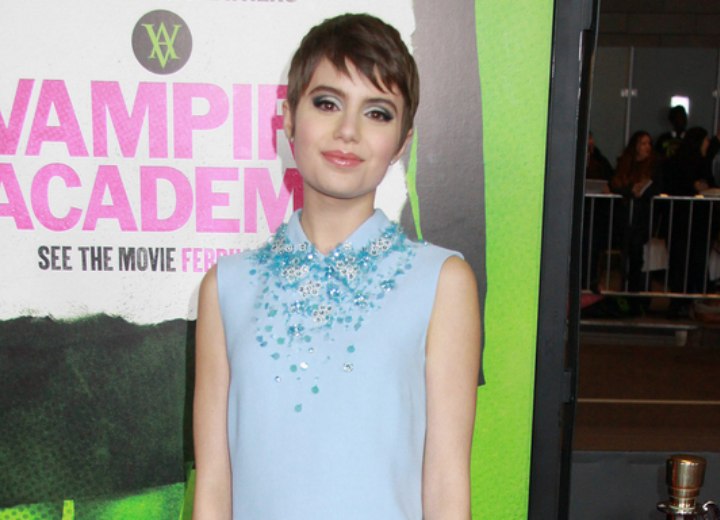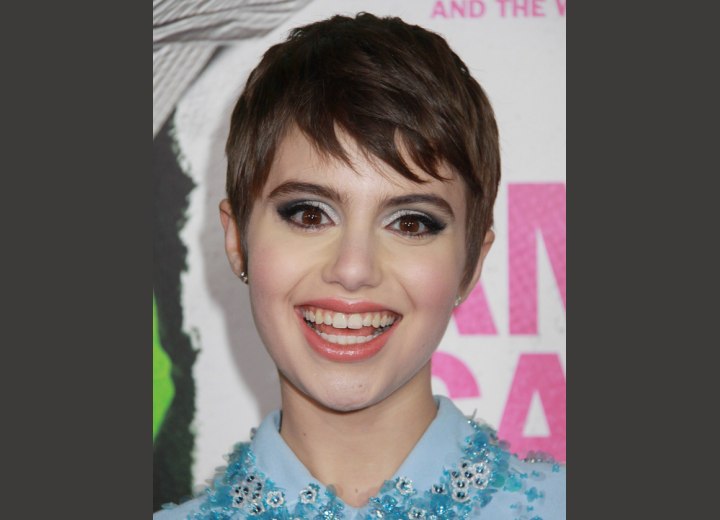 Photos by PR Photos

See also: More celebrity hairstyles