Carey Mulligan Pixie Cut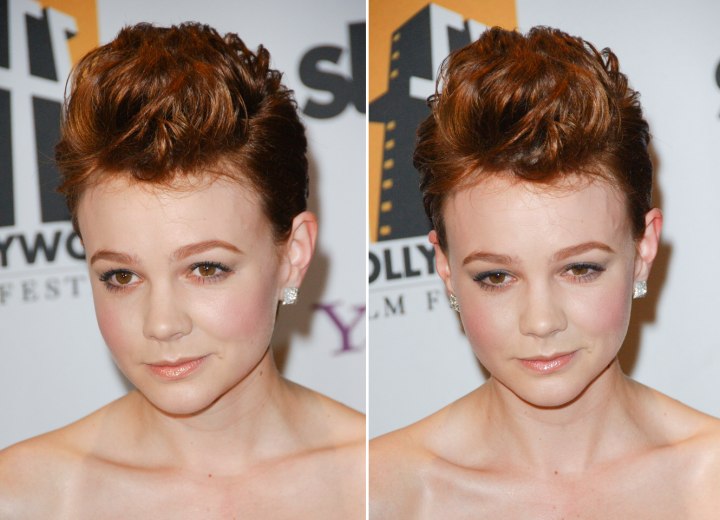 Here we see Carey rocking her beautiful golden red hair color. Her soft red tint perfectly matches her brows and agrees with her eyes. With the full size height on top, including her bangs and slicked back hair above the ear and on the sides creates a bold yet feminine fauxhawk style.



Carey has an ideal oval face shape and thus makes her pixie haircut one of the many styles that she successfully pulls off.

Superstars like Cameron Diaz, Uma Thurman, Jennifer Aniston and Mariah Carey all share an oval shaped face like Carey.

This style can be shaped by blow drying the hair up and back, this creates a curve to the hair instead of just straight spikes.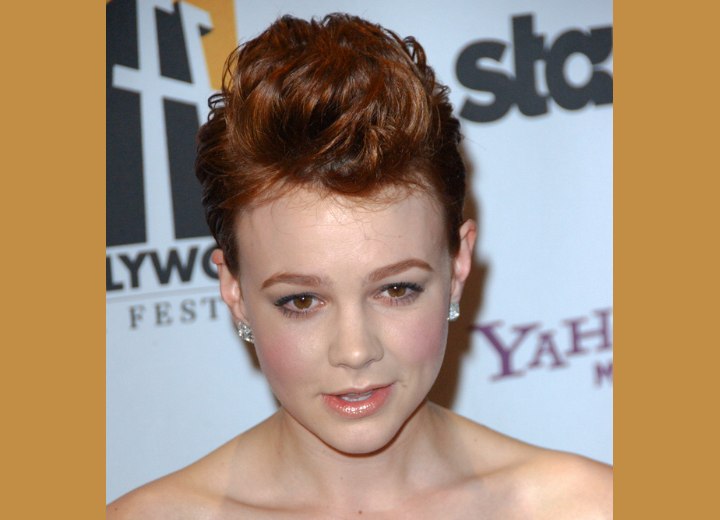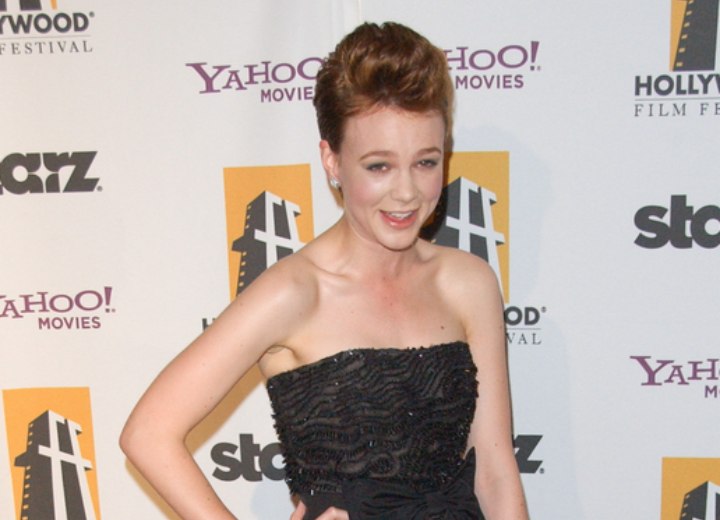 See also:
More celebrities with pixie cuts