Catherine Bell Pixie Cut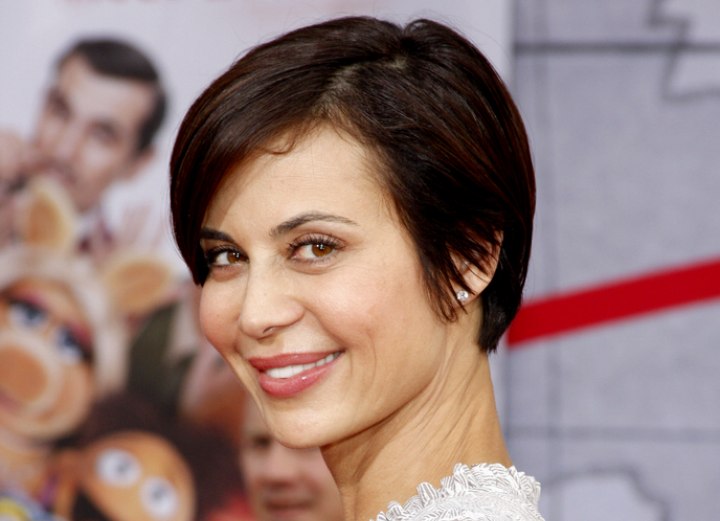 Catherine's oval face shape is perfect for a pixie style. Her brunette hair color has rich tones of auburn to add a subtle highlight that creates a color depth coveted by all.



Her short and fashionable hairstyle is smoothed down on top with an off center part to give her a sweeping side bang to flatter her face, while the back and sides are shaped to have some playful pieces around the ears, allowing hair to cover the ears if she chooses or put behind the ears to display fabulous accessories.

Depending on your mood, atmosphere or the occasion this modest hairstyle can be displayed in a variety of ways, polished and styled or disheveled and tousled, exposing how truly versatile and flexible pixie hair styles can be.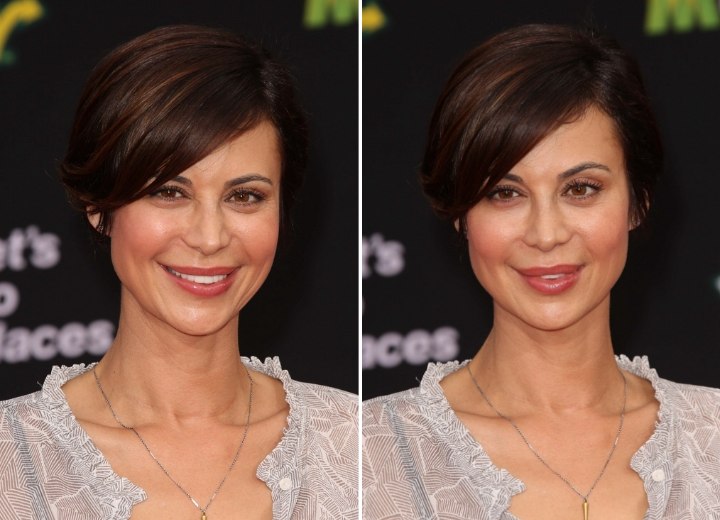 See also:
More celebrities with pixie cuts