Sharon Stone Pixie Cut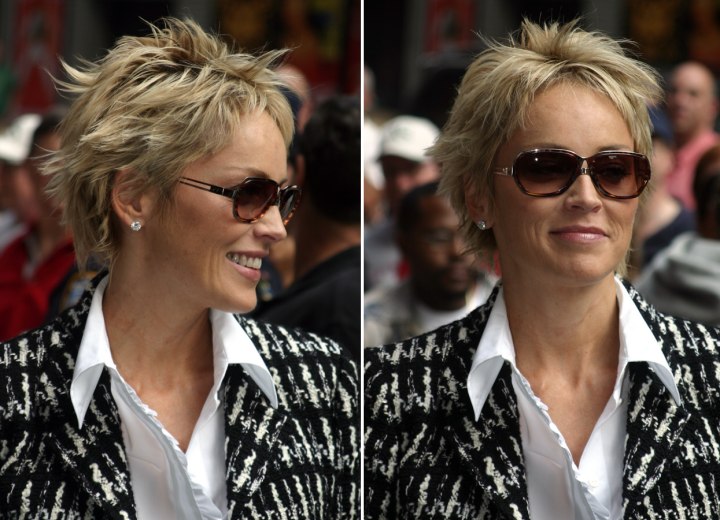 Sharon Stone is quite the short haired maven. She has been rocking the pixie hairstyle for several years now and we have seen her rock numerous variations of the pixie cut (sleek and sophisticated to fun and stunning)



The look Sharon is giving us, seen here, is perhaps the most exuberant and just plain fun of all of Sharon's pixie styles, to date.

This fabulous hairstyle is deliberately paired with an ever so sophisticated tweed suit and classic diamond studs to balance her tousled pixie style.

Regardless of how many variations of the pixie cut she rocks, Sharon's impeccable blonde hair color is kept in the ashen blonde range because that is what works best with her superb skin tone.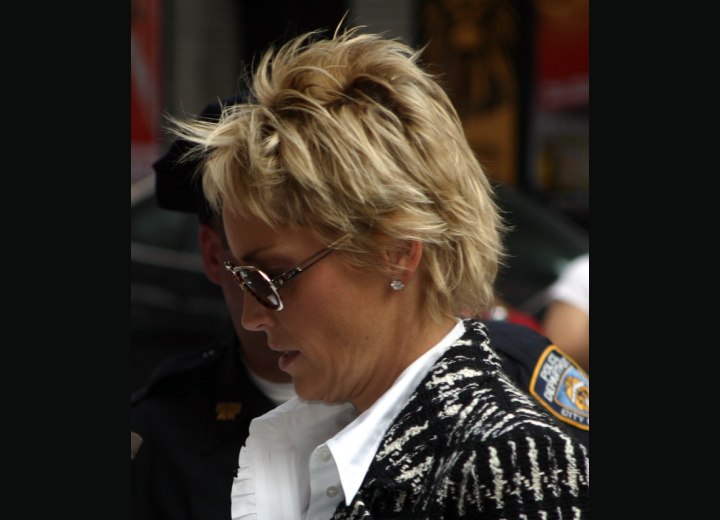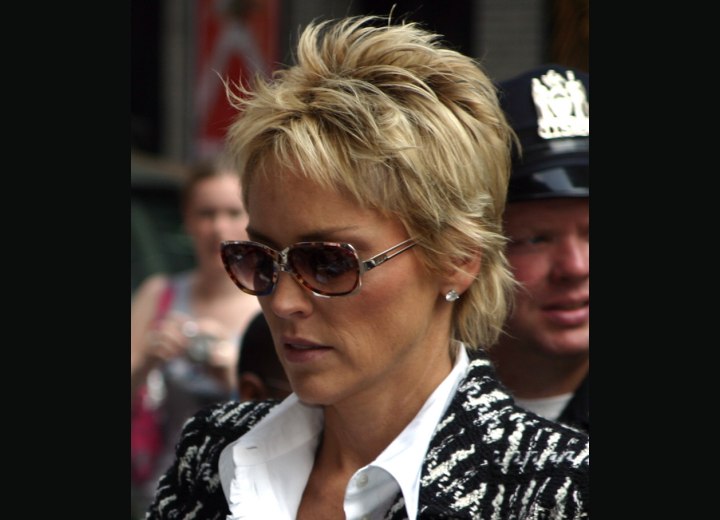 See also:
More celebrities with pixie cuts