Dara Torres's Short Hair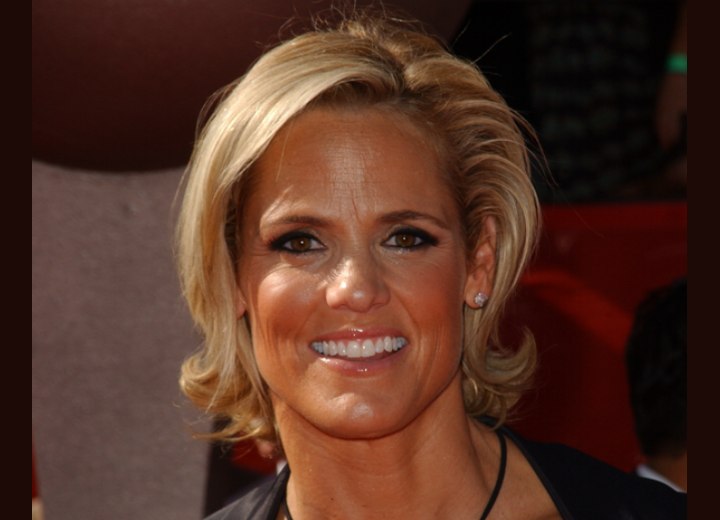 (Scroll down for more photos ↓)

Dara Torres wears a refreshing short hairstyle that moves into a large rounded smooth bulk with the edge of her neck flipped up and comparable to a sixties fashion.



One side is blended over her head and along the coast of her side, while the other side has been brought out with a standout wave behind her ear. Her lovely tan lends more definition to her short hairstyle and the unique light beige coloring.

Dara's make-up blends in bronzing, light and dark shadows, eyeliner up and down, lashes and mascara, penciled brows and flesh colored lip tint. Her dressy black dress has a triangle opening in the front complete with a circle pendant attached to her necklace. There are small earrings that can barely be seen that brings a touch of delicacy to her photo.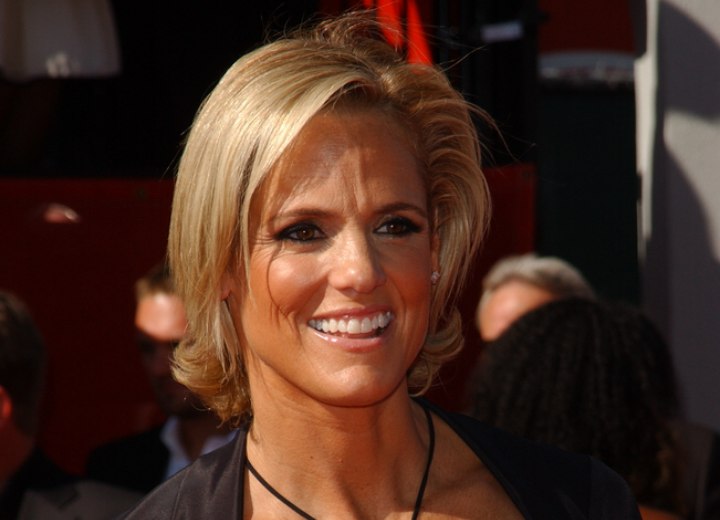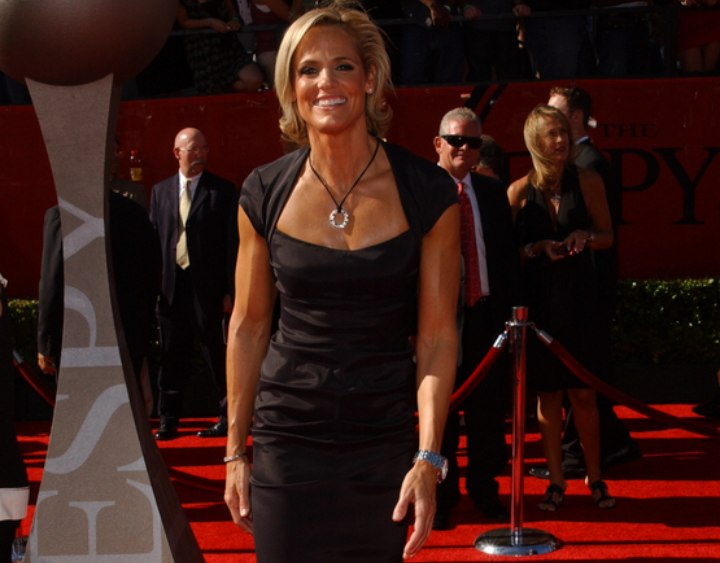 Photos by PR Photos