Valerie Bertinelli & Madeline Zima
Madeline Zima - 05/17/2009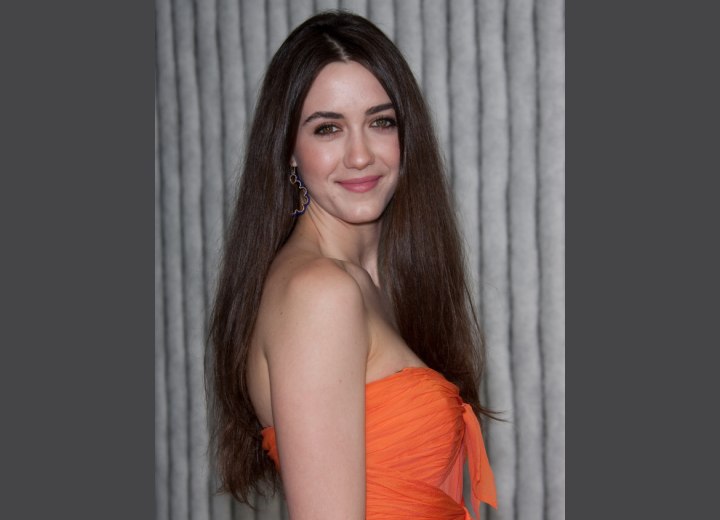 Click to enlarge

Madeline Zima was born on September 16, 1985 and is an American actress. Her familiar face would be quickly recognized on the television series The Nanny as Grace Sheffield.

Madeline has her long brown hair in an angled centered part and her hair travels all the way down below the top of her dress in the back and she still looks thin. Naturally, we've got to say it must be her youth, but; have you ever seen anyone look this good in orange? I wouldn't change anything with Ms. Madeline. Her hair was blown dry and left to hang in the fluffy length. Her eyebrows are meticulously kept in their natural thick lines with eyeliner, lashes, mascara, warm shadow, blush and a neutral transparent lip tint.

Valerie Bertinelli - 05/17/2009


Valerie Bertinelli is a New Englander and was born on April 23, 1963 in Wilmington, Delaware. She has been smiling a lot lately and it is because, she has licked her weight problem and when that happens; women feel better about themselves. She has kept busy with various television roles and is a serious weight loss activist and spokesman for Jenny Craig.

Valerie keeps her long thick brown hair in a smooth structure with lovely large round lines that angle close to the bottom around her face. The top has been blown over into a pouf that goes over her head meeting the other side. There are a few lighter levels of brown brought into her brown hair to give a natural example of someone who has spent sometime in the filtered sunshine, perhaps sitting under a tree. Her makeup gives us thin tweezed eyebrows, light shadow, lashes, mascara, eyeliner, blush and neutral lip tint. Note how the eyeliner goes all the way into the centerfold of her eyes. This is to draw her eyes closer together. Oprah does this too. Tip: For those who have wide set eyes, try drawing your eyeliner more into the inner creases of your eyes. You will see an immediate and remarkable difference.