Valerie Bertinelli

The Academy of Television Arts & Sciences presented an evening with "Hot in Cleveland" in North Hollywood on March 30, 2011 and pretty Valerie Bertinelli was there posing for the photographers. Can you believe she was 50 in that picture? She looks younger, more like 35! Way to go Bertinelli!

Valerie's hair has two tones, one a deep chestnut and her outer shaft on her hair a lighter chestnut tone. Her long hair is styled in the straight smoothness of today with her bangs lying over her temple and the different sections of her hair styled over one another in large straight rolls. The ends are formed with curls around her shoulders.

Her makeup also keeps up with today's light trend of little color. She has penciled eyebrows, warm eye shadow, encircled eyeliner, lashes and mascara. There is a small amount of bronze/blush and a light coral pink lip color.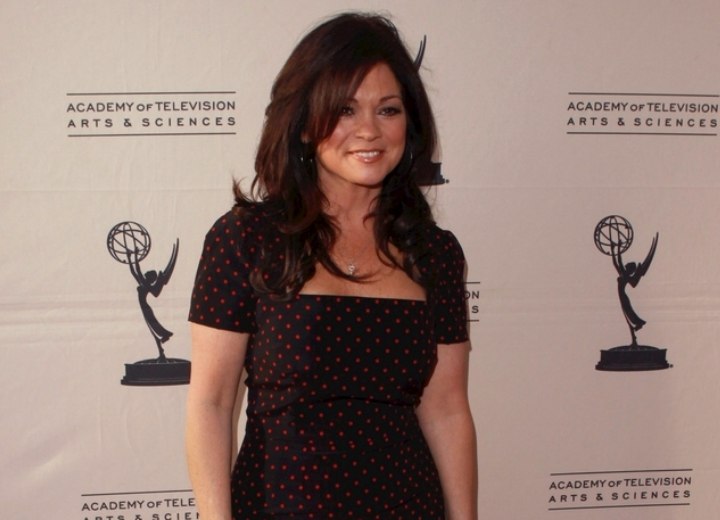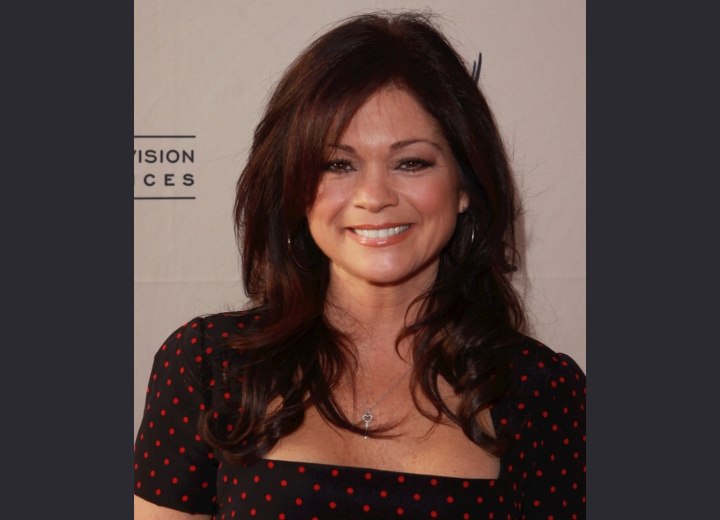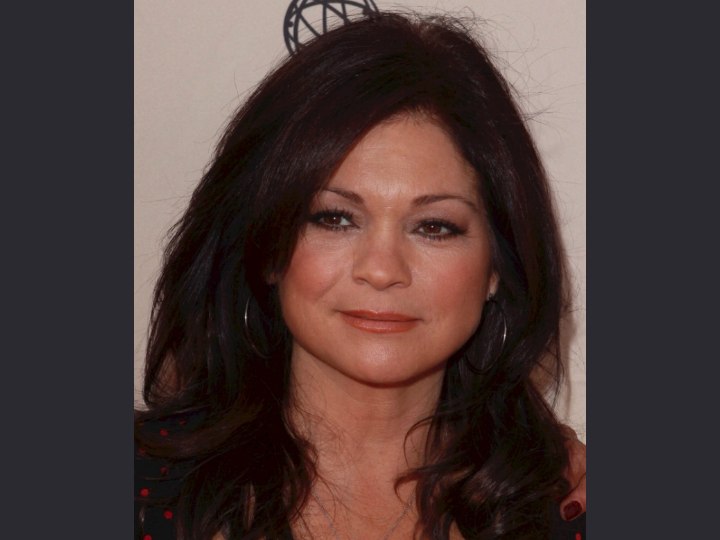 More Valerie Bertinelli Hairstyles