January Jones' Medium Length Hair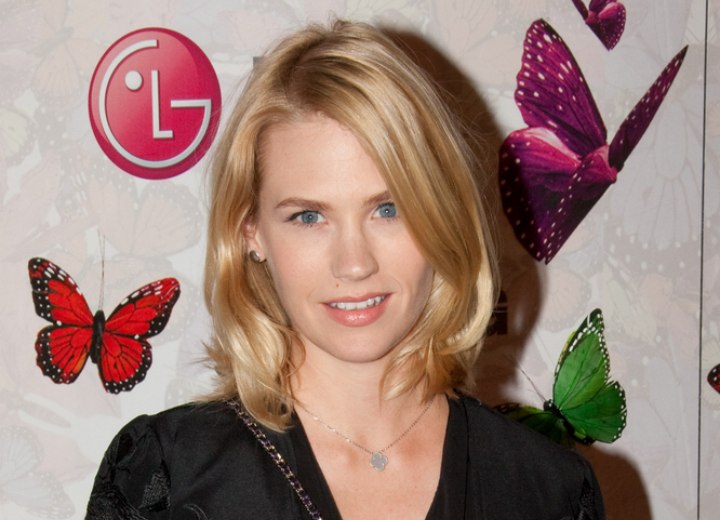 ↓ More Photos ↓

January Jones has a golden taffy color in her hair with light warm brown streaks and a few lighter blends of blonde.



Her medium length hair has a few long layers that put a little bit of bounce on the ends, when we look at the few idle flips in the back. The sides are a blend of lackadaisical waves, while the top is combed down to join the softness.

Look closely in the second picture, January strongly resembles a mixture of Cheryl Ladd, Grace Kelly, Kathleen Turner and Nicole Kidman.

She wears only a minimum amount of make-up with natural brows, hints of blush, light eyeliner, mascara, light shadow and a light peach flesh color lip tint. Her dressy black outfit definitely shows off the tones of her hair.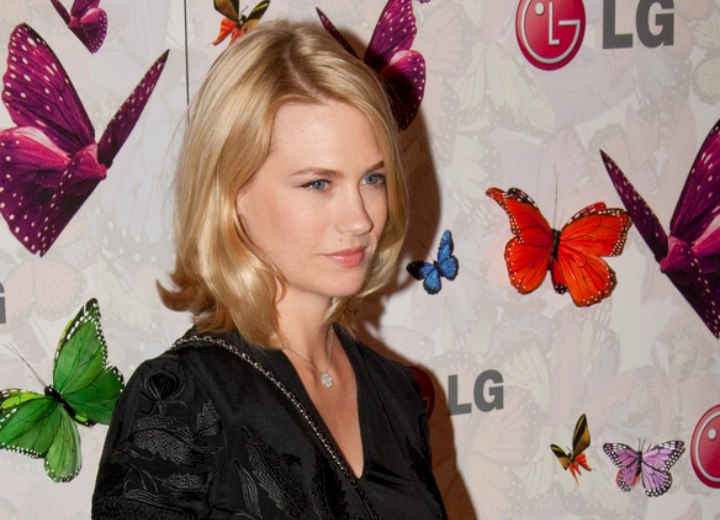 See also:
More medium hairstyles