January Jones' Bob Cut




↓ More Photos ↓

"Mad Men" star, January Jones, certainly made a splash at The Art of Elysium 5th Annual "Heaven" Gala Black Tie Charity Gala (January 14th, 2012) in a knee-length cocktail dress of classic black with an A-line skirt and geometrically detailed sleeves. Her shoes are instep hugging pumps with a curving heel wrap and open toe.



Her hair is cut in a simple swing-cut bob with an angled side part and gentle ombre transition at the top of the head. The hair is styled into smooth, sleek curves that frame the face with the forelocks sweeping across the brow. The back is tapered to curve inward at the nape and emphasize the curve of the scalp.

The look is completed with a soft make-up application complete with pink lips, pale blusher and a gently smudged eye. The finished look is dramatic, without being overdone and is perfect for the early-evening event.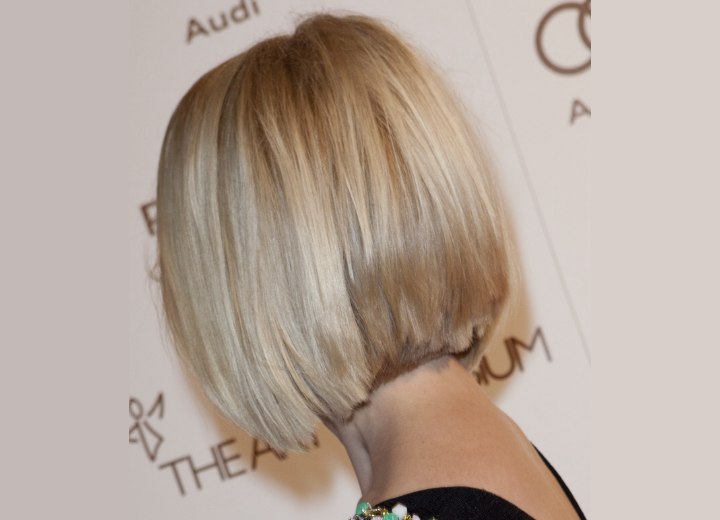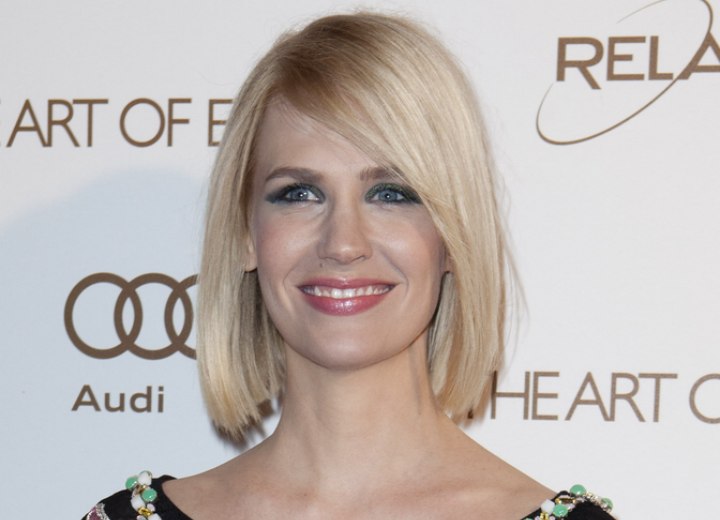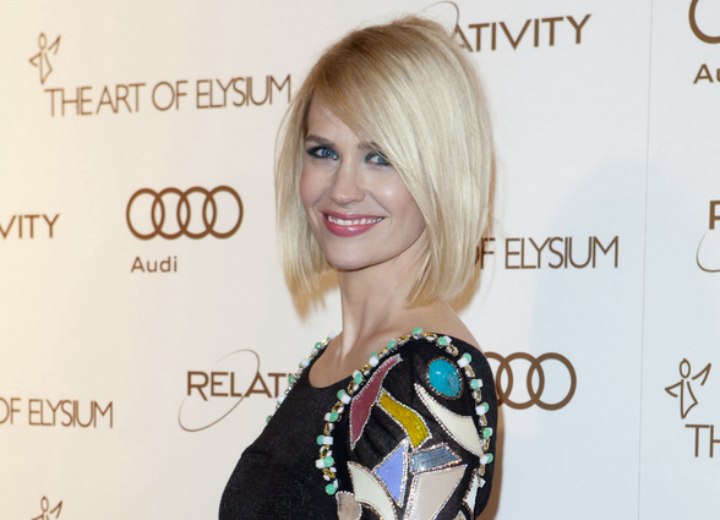 See also:
More January Jones Hairstyles