Shanna Collins & Lana Parrilla
Shanna Collins - 04/24/2009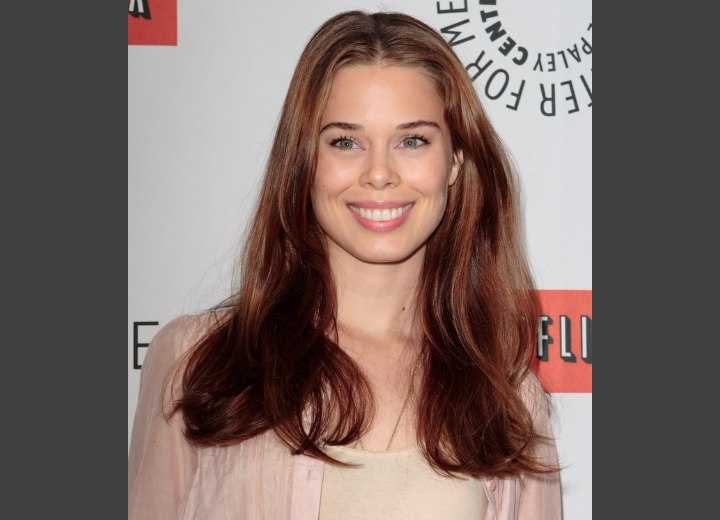 Click to enlarge

Shanna Collins' long hair looks to be a medium ash brown/blonde color but turned the tide with a lot of red in her hair; especially around her face. We've got to give the nod; she looks pretty good with her skin color. We can also see the strips of blonde coming from her part and I can easily envision how floral her hair would look with the different colored strips of hair, designed into a delicate upswing. Every section would be a picture of art.

Shanna is wearing a translucent skin cover, subtle if any bronzing/blush, light shadow, eyeliner, mascara, lovely natural brows and pink lip color. She is also wearing a light pink top with a long thin chain from her neck. Given Shanna's skin and hair color I would probably put a shade of green or blue on her instead of the pink. Although, she can wear it, she has fair skin and her color almost melts into her skin tone.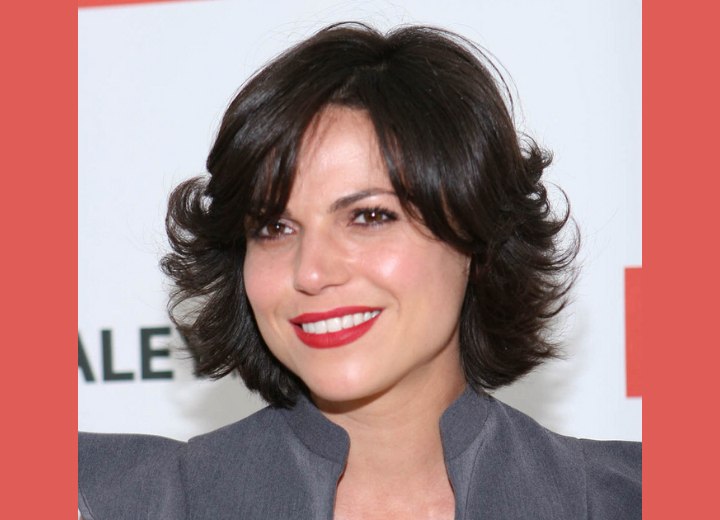 Click to enlarge

Lana Parrilla's rich dark hair is designed in layers to flip up and out as pictured in the back of her short hairstyle. The top is extra long to assimilate the flat long smoothness desired by the professional. Her hair was constructed by possibly a razor as we can see the stringed ends that a razor makes. The length in the back hugs the neckline and collar. The length for this hairstyle could be called, "I am just about ready for a haircut." A simple blow dry while flipping up your hair with a good round brush should be sufficient, if not; spot touch with your large round curling iron.

Lana has white fair skin and uses a subtle amount of blush, a few strokes of pencil in her brows, eyeliner, lashes, mascara, light shadow and red lip color with an orange base. The grey dress is very becoming with her coloring.