Shania Twain's Shoulder Length Hair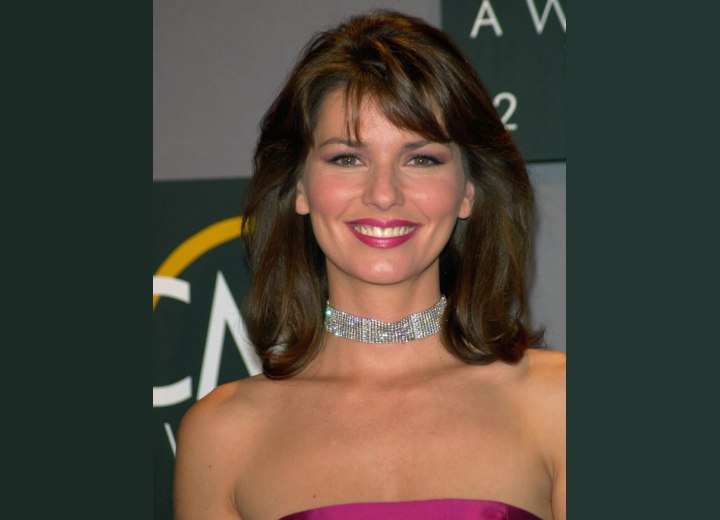 ↓ More Photos ↓

Shania Twain and her country, super-star self showed up to the Country Music Association Awards at the Grand Ole Opry in Nashville back in 2000 wearing this strapless, floor-length gown. Wow!

As stunning as her overall look is, her shoulder length hairstyle is quite wearable without the expensive diamonds. Twain's dark brown strands are the perfect shade of chocolate. The solid color isn't peppered with highlights and speaks for itself through it's health and shininess.

Her bangs are slightly dated but you could modern them up by keeping them less feathered and more blunt. The bangs do help add framing to her face and the length of them is nice.

Her hair falls an inch past the shoulders and layers are only added around the face for framing. Shania has her strands blown out with a round brush to create a sleek, polished look with a nice soft flip at the ends. Rock it girl!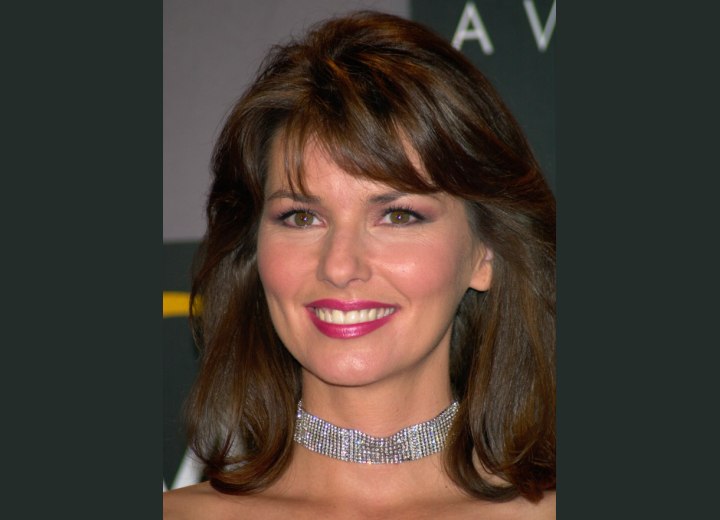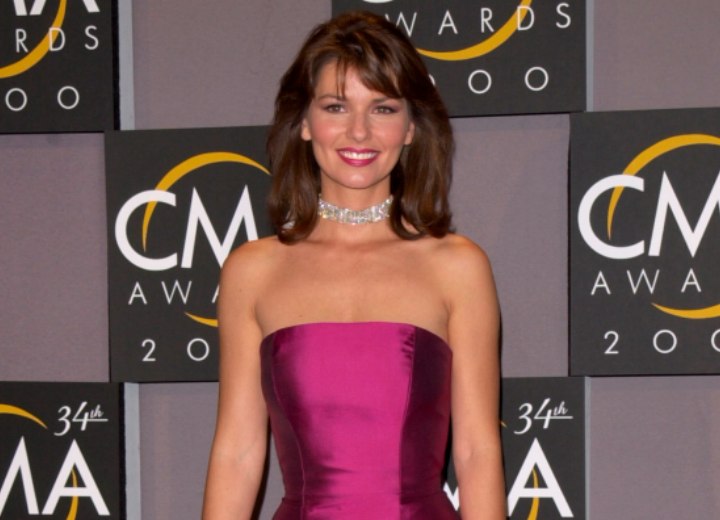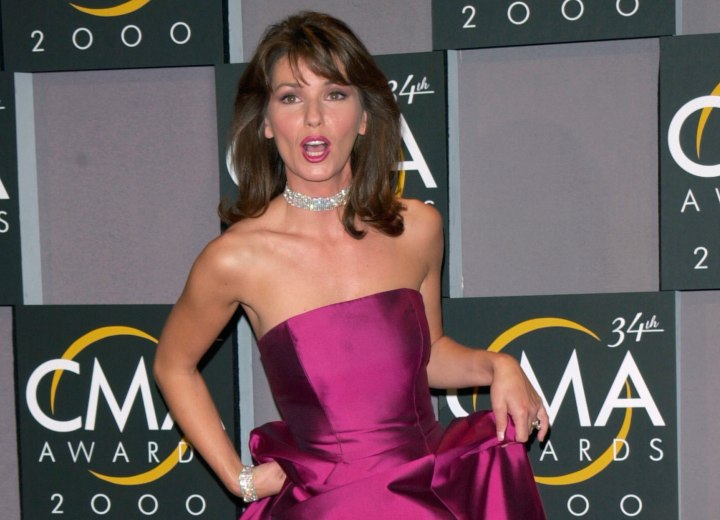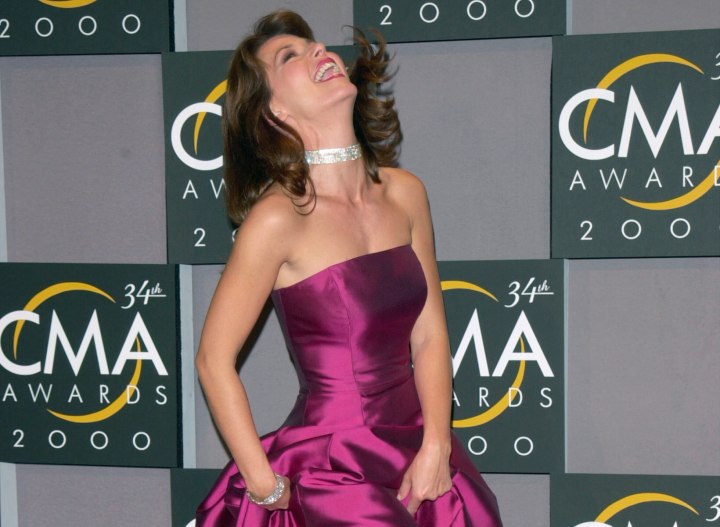 See also:
More Shania Twain hairstyles