Shanna Moakler's Short Haircut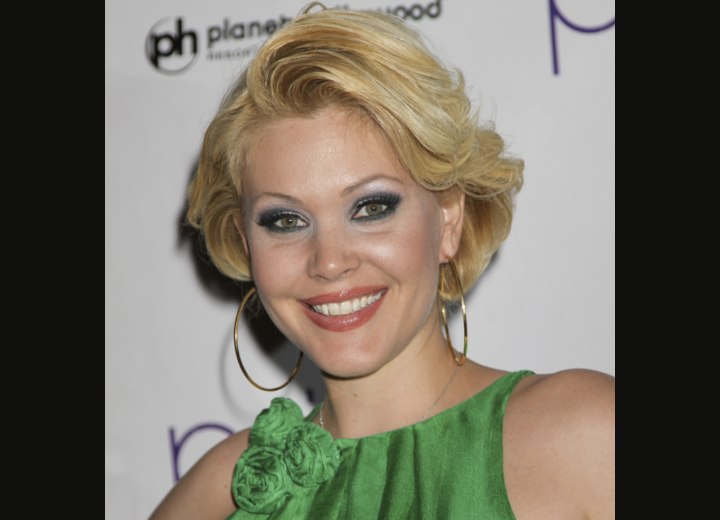 (Scroll down for more photos ↓)

Shanna Moakler is wearing her hair short in a layered cut that rests midway upon her neckline. The top is the longest section of the haircut to achieve the easy high rise that goes up and dips into the wave upon her temple.



The sides can blouse out like the one side or be combed in back of the ear as pictured. Another way Shanna can wear her hair is flipped. Just as we see it under, it would flip upward.

Her haircut is a delightful length that looks neat and sexy at the same time. Use conventional rollers into the direction of your style. She is wearing warm beige blonde that compliments her green dress. The green also does a good job in bringing out her eyes.

Her make-up has heavy dark and light smoky shadows that are also smudged along the lower eye, eyeliner on the top, light brows, barely a touch of pink on her cheeks and a neutral lip tint. Her earrings are bigger than life loops that suit her hairstyle, face and outfit. Her outstanding haircut and award winning smile make her a top pick.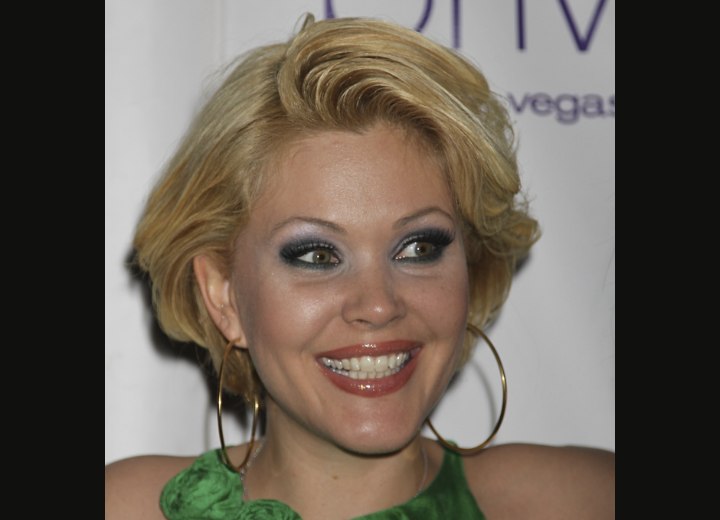 Photos by PR Photos